Blog
CONGRATULATIONS TO OUR 2021 SCHOLARSHIP RECIPIENTS
At Austin Simply Fit, it has been a goal for years to create a scholarship fund for student athletes. Ironically, in one of the most challenging years of our business, we decided that the time was right. The idea to continue honoring our colleague DJ gave us that extra push of inspiration to get it done. In 2021, we realized this dream and created the Austin Simply Fit Student Athlete Scholarship Fund.  
We have had the great pleasure through this process of getting to know these impressive, ambitious, hard-working kids. In their reflection essays, these students took many of us back to our own days as student athletes and the life-long lessons we learned from having had that experience.
We aim to do everything at ASF under these core values: We are a Team, We Care, We are Professionals, We Own It, We Bring It 
As I read essay after essay, these values and characteristics were the theme throughout. For me, the idea of team/community resonated the most. There was a distinct feeling with these kids, even in individual sports, that they belonged to something bigger than themselves. These students understood that sacrifice and dedication to the success of the whole is ultimately what made them successful. They realized they were capable of so much, when it wasn't just about their present discomfort, challenge or even success. 
Most of them recalled the deep connections they had made with teammates and coaches, and how these bonds fortified them through one of the toughest years on record. Many of them persevered through personal and environmental challenges, which they attributed to the characteristics learned through athletics. Very few highlighted the glory of specific athletic achievement, even being gifted athletes. For these kids, it was about what they learned and how they grew through this experience as human beings. 
I was also thrilled that these applicants hailed from all over AISD, and we were lucky to get a diverse perspective from around the district to make our selections. Austin Simply Fit can't wait to expand this opportunity for more students in our community for years to come. This experience has definitely been near and dear to my heart, and continues my own dreams of working for something bigger than myself through our organization. 
Thank you again to our community, for continuing to make a difference. We are capable of so much with passion and purpose. 
MEET OUR SCHOLARSHIP RECIPIENTS!
Sachin Allums
Liberal Arts and Science Academy (LASA)
Sports: Swimming and Water Polo
Interests: Swimming and Water Polo
Future aspirations: A professor
College attending in fall: Stanford 
Degree pursuing: Education & Economics. I hope to eventually earn a terminal degree in a field, so every dollar counts for something!
Hanan Brower 
Crockett High School
Sports: Due to the Coronavirus, I could only participate in tennis this year. In previous years, I have participated in swimming and diving, track and field, and soccer.
Interests: I am passionate about bringing affordable and effective medicine to the world. I also am passionate about scientific research advancing medicine for various conditions.
Future aspirations: I hope to be a medical researcher and a doctor. To do this, I have to earn both my PhD and my MD.
College attending in fall: The University of Texas at Austin
Regan Cohen
Anderson High School
Sports: Track and Field, High Jumper and Sprinter
Interests: Family, spending time with friends, exercise for mental health, volunteering
Future aspirations: A physician
College attending in fall: University of Texas at Austin
Degree pursuing: Biology
Marisol Diaz
Northeast Early College High School
Sport: Soccer
Interests: Helping others in my community
Future aspirations: I hope to become an immigration paralegal in the future to help families get a chance to visit family members from Mexico who they haven't seen in more than two decades. 
College attending in the fall: Texas State University 
Degree pursuing: Political Science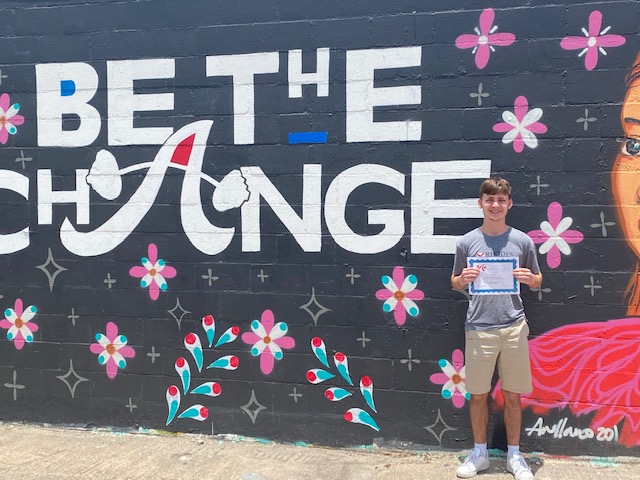 Liam Kressin
McCallum High School 
Sports: Lacrosse
Interests: Music, programming, chemistry
Future aspirations: A chemist or some other type of scientist
College attending in fall: Rhodes College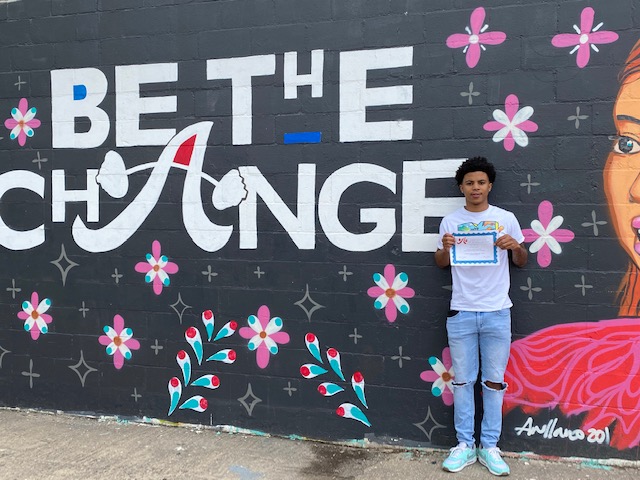 Jai'Keam Maxwell
LBJ Early College High School 
Sports: Football and Basketball
Interests: I want to build affordable communities for the people of my kind.
Future aspirations: Architect
College attending in fall: West Texas A&M 
Degree pursuing: Civil Engineering
Valeria Ortiz
Liberal Arts and Science Academy (LASA)
Sport: Water polo for school and a club team (and soccer up until this school year).
Interests: I am passionate about my Firefighting/EMT academy, my academics, my photography, and my job as a swimming coach for young children. I am also passionate about my tutoring workshops club that I organize and run through my elementary school.
Future aspirations: I hope to work as a prosthetics technician or pediatric doctor around the world with Doctors without Borders.
College attending in fall: Millennium Scholars Program at Pennsylvania State University
Degree pursuing: Biomedical Engineering
Caedon Spencer 
James Bowie High School
Sports: I have been a varsity athlete on the James Bowie Swim and Dive Team for my entire high school career (all four grades, including senior year).
Interests: Outside of athletics, I am an extremely driven student that has a deep love for education. Employing my education, I feel fulfilled when I serve my community through Alpha Charity League and civic engagement. Throughout high school, my biggest extracurricular outside of swim was my role as editor-in-chief of the school paper The Dispatch. For The Dispatch, I was named as the fifth best editor-in-chief in the nation of a high school publication in 2020, and I have cherished the skills I have garnered through my participation in the program. Expanding beyond newspaper, I have used my love for journalism to serve as a leader in the state lobbyist effort called New Voices of Texas, which lobbies for the passage of the New Voices Bill in Texas. Lastly, employing the skills I learned via the swim team, I have worked as a supervising lifeguard and water safety ambassador for the past three years, acting upon my passion for public service as I instruct the community in safe water practices. 
Future aspirations: My greatest future aspiration is to be a national policymaker. For me, the areas of policy that I desire to serve within the most are educational accessibility and reform, environmental conservation, and social justice.
College attending in fall: Georgetown University in Washington D.C.