Frequently Asked Questions
Do you offer online personal training?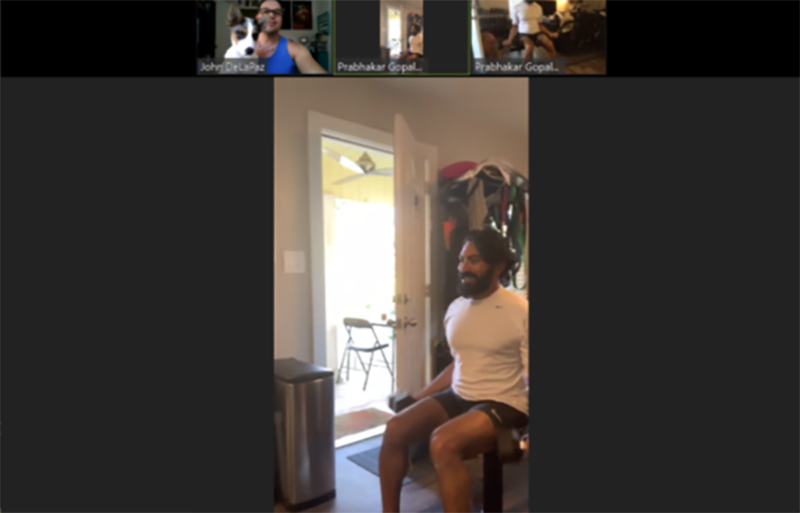 Absolutely! With the stay-at-home order in place, we are now offering online personal training.
How can I workout from home?
We can use any platform you are comfortable with – Zoom, FaceTime, Facebook video, etc. This can be done on a computer or a cell phone. Reach out to us and we'll get you started with your first virtual training session.
How do I workout from home if I don't have any weights?
Our personal trainers are experienced and creative! They will incorporate whatever equipment you have to create a custom program for you. We even have some clients using water bottles and laundry detergent to add some extra resistance.
Can my children do online training with me?
We'd love to train you and your family. We can make training programs for your children, so long we get parental consent.
Do you offer bootcamps?
Yes, several of our trainers have made off-site training options for the community to get extra training in an outdoor group setting. Check out Darryl Payne's beginner's sprint class and John Cioffredi's outdoor functional fitness class as two options. We can also make custom high-intensity interval training programs to help you and your friends or family burn a lot of calories in a short period of time.
Will strength training make me bulky?
Absolutely not. Strength training will make you stronger. Many people who strength train will lose body fat in the process. When someone is specifically trying to bulk and add mass, they must make increases in their diet to help their body grow. 
Won't I get injured?
Strength training can help prevent injuries from happening. Our expert trainers will teach you to lift with proper form. This can correct a lot of movement issues and imbalances and thus lower your chance of injury.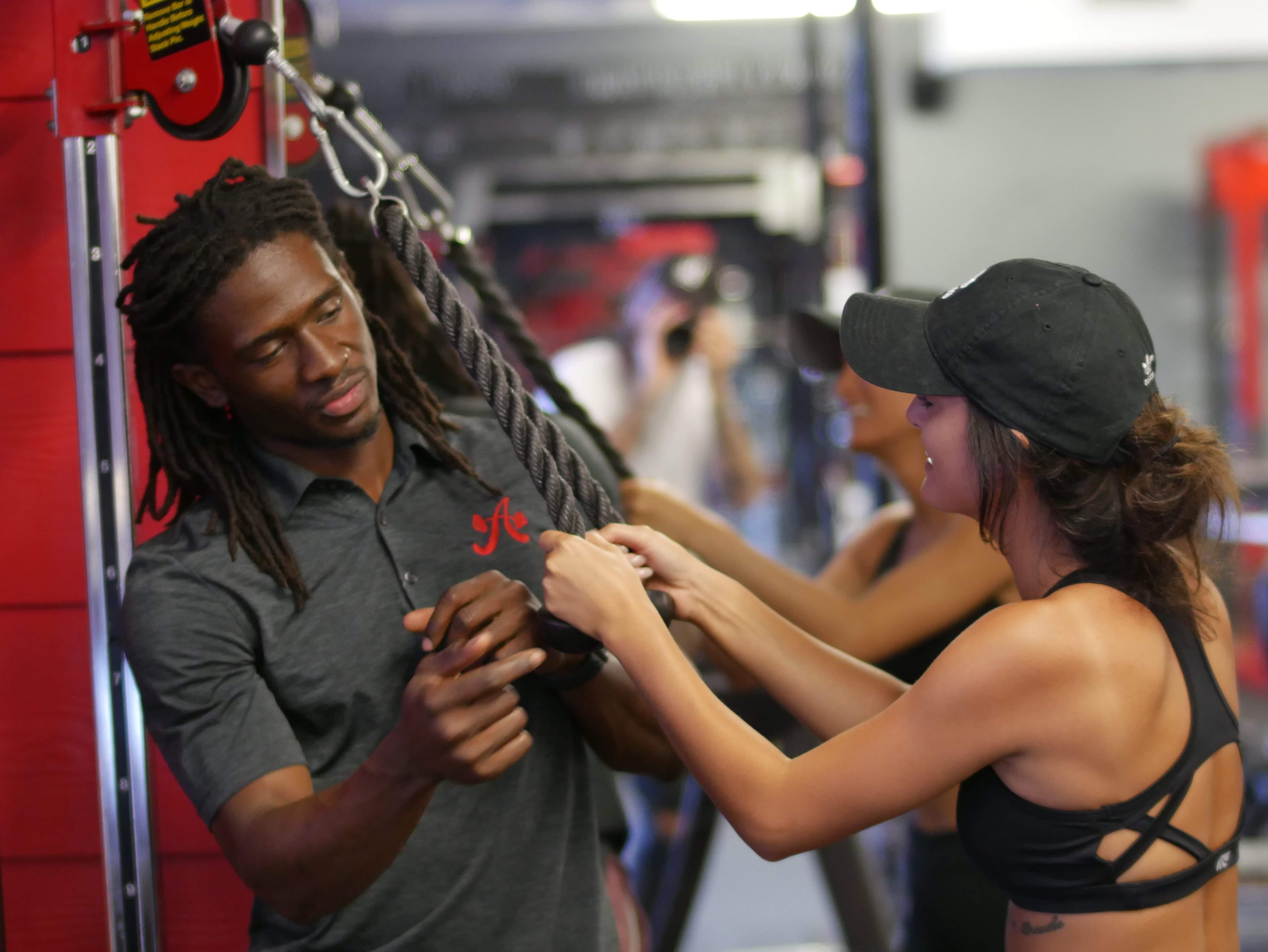 How is training in your gym different from a commercial gym?
We pride ourselves in creating an encouraging atmosphere that puts the client first. Our purpose is to create a great community to help people feel and perform better through personal training. Read our reviews and see what our clients have said about our trainers.
Do I need to be an experienced lifter to train?
No experience is needed. We specialize in creating customized personal training programs that meet you where you are. So no matter what your level, we'll help you reach your goals.
Do you do diet plans?
As a company we specialize in personal training. However, Melissa Sledge, one of our personal trainers, is a nutritionist and would love to help you with any of your diet needs. Check out her website for more information. https://www.melissasledge.com/fitness-nutrition
What do I need to do before my first session?
After you have scheduled your 1 hour consultation, all you need to do is come in ready to train. We'll take care of the rest!
I have never felt truly at home at a gym like I have at ASF. Brendan in particular is hands down one of the best coaches I've ever had. He's friendly, positive, motivating, and smart as all get out. He trains you with creativity AND consideration of where you and any of your injuries may be.
– Courtney Jacinic