Fitness can be a slog if you go at it alone. At Austin Simply Fit, we match coaches with clients to train with purpose.
As the premier personal training facility in the Central Texas area, our trainers understand how important the combination of nutrition, overall lifestyle and hard work are to optimizing your health and performance. Every client receives a personal coach and a completely unique program designed specifically for their needs, goals, and abilities.
Plain and simple, we exist to take you (and your body) places you can't go on your own. Regardless of what brought you here in the first place– overcoming injury, reaching specific athletic goals, or just looking better naked – Austin Simply Fit will push you out of your comfort zone and give you the support you need to unleash your full potential.
Our Programs
Whether you are looking for 1-on-1 personal training or small group training with your friends, we offer 30-minute High Intensity Resistance Training ("HIRT") sessions have been scientifically proven to more effectively build lean muscle and burn more fat post-exercise than traditional 60-90 minute workouts.
By utilizing proven successful methods such as tempo and functional strength training, your body will adapt to efficiently utilize a greater percentage of fat for energy, while increasing muscular strength and mobility. Your results will include increased endurance, better movement and less pain throughout your day, and an improved looking physique.
30-minute HIRT sessions are straight-forward enough to be performed by those new to exercise, yet adaptable enough to challenge even the advanced athlete.
Focusing your efforts into a non-stop, energizing 30-minute training session allows you to see the fruits of your labor sooner, all while spending less time in the gym.
We also offer small group classes for Strength and Conditioning and Powerlifting Crews. Learn more about those programs here.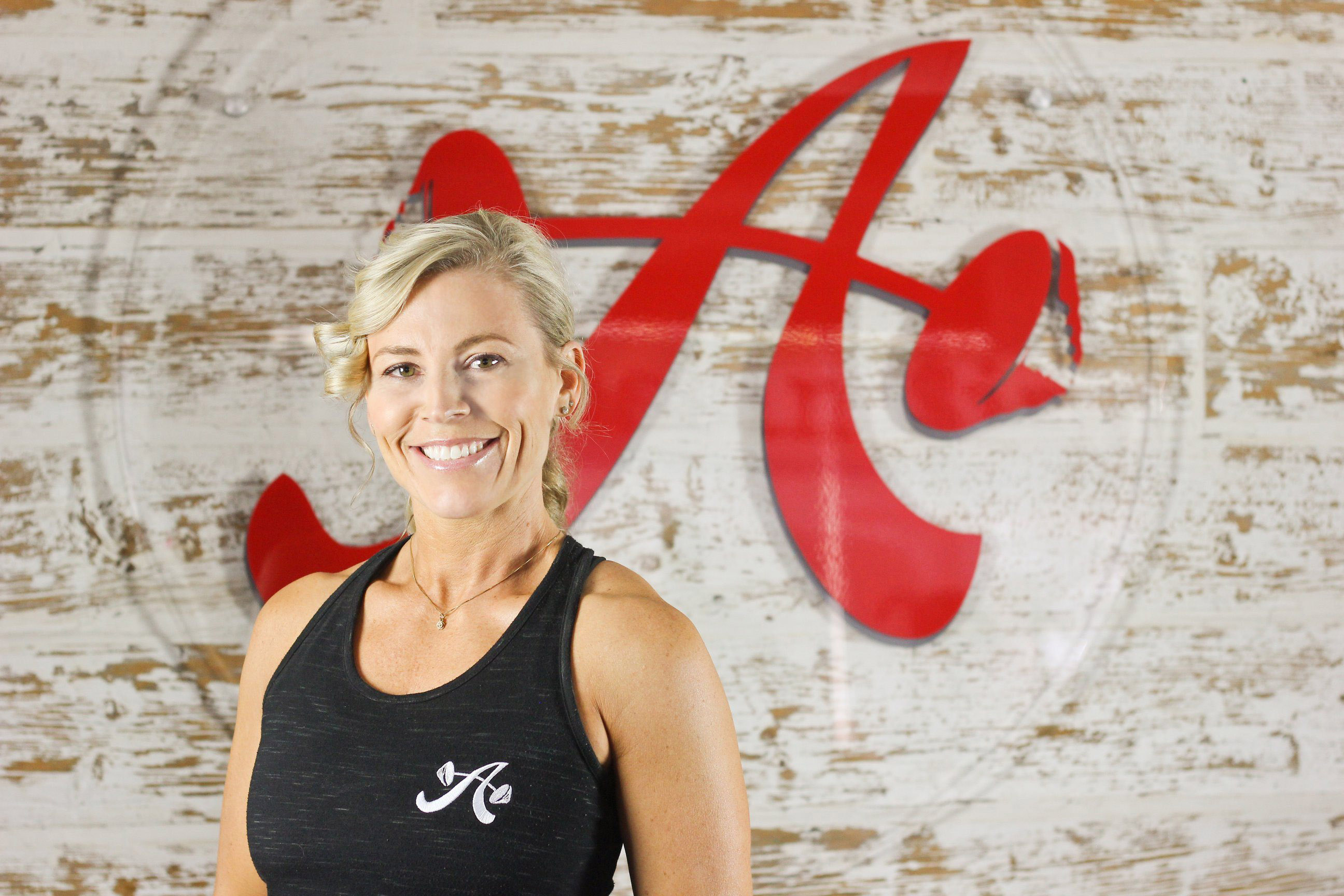 The atmosphere at Austin Simply Fit is comfortable and fun. I cherish my time with Krista - it's MY time and I'm getting my rockin body back!
– Jessica G.