Blog
Outdoor Training + Upgrades at the South Studio!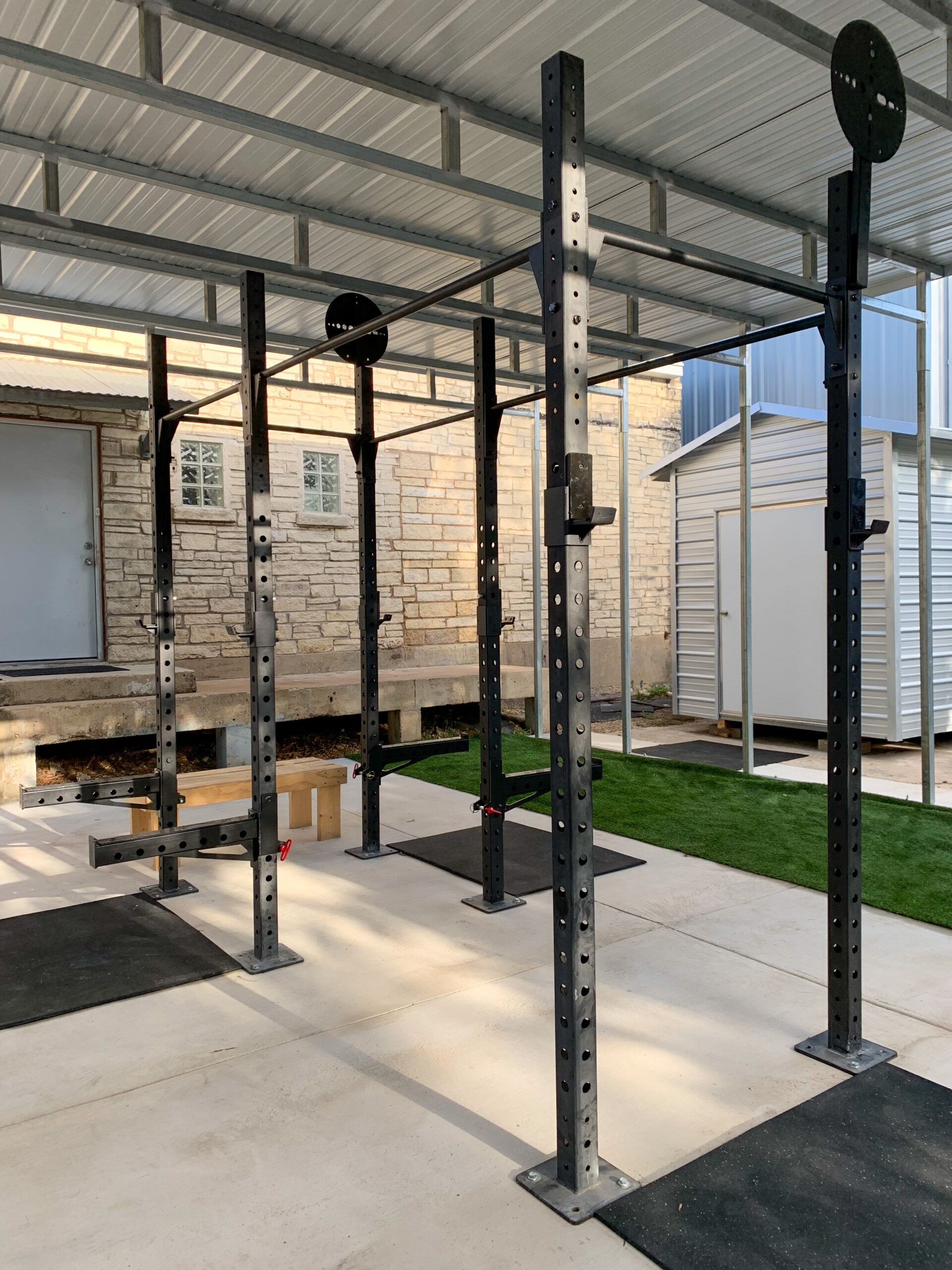 Check out our glow-up!
We are thrilled to announce a major upgrade at our South Studio – our outdoor training area is completed and ready for action! This expansion adds almost 1200 square feet of training space to our cozy South Lamar studio.
We have always used the backyard for tire flips and sledgehammers, but thanks to our new permanent steel roof, clients can stay cool in the shade or keep training even in a drizzle. With the addition of a double power rack, it's possible to squat, bench or deadlift outside, or to work on pull-ups and dips. And we know our 25 feet of turf will have everyone clamoring to try some Prowler sprints.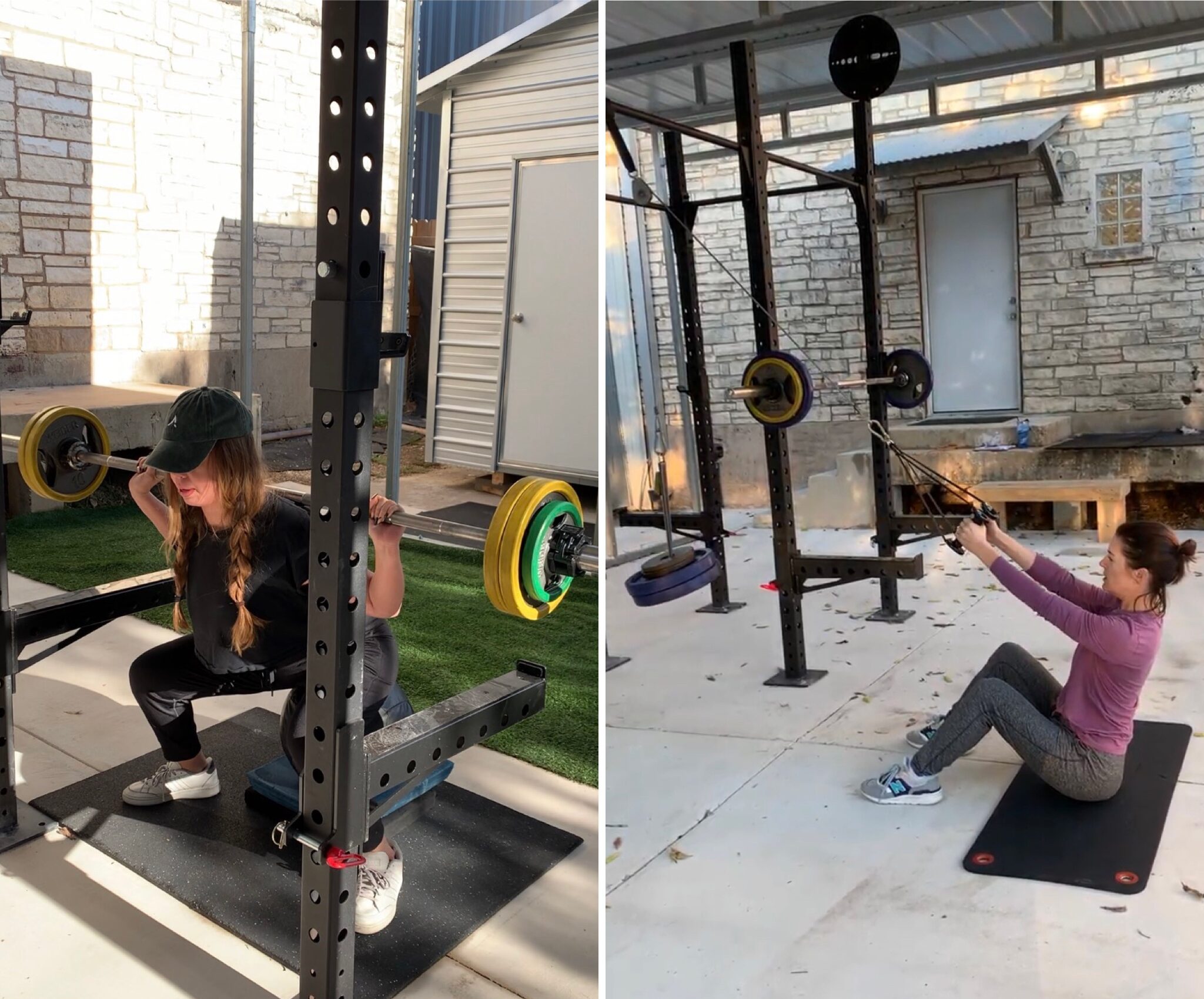 ---
Our outdoor upgrades come after completion of our indoor face lift. 
Inside, we created an area where trainers can catch up programming and other work between sessions. We especially love our custom wallpaper featuring our core values.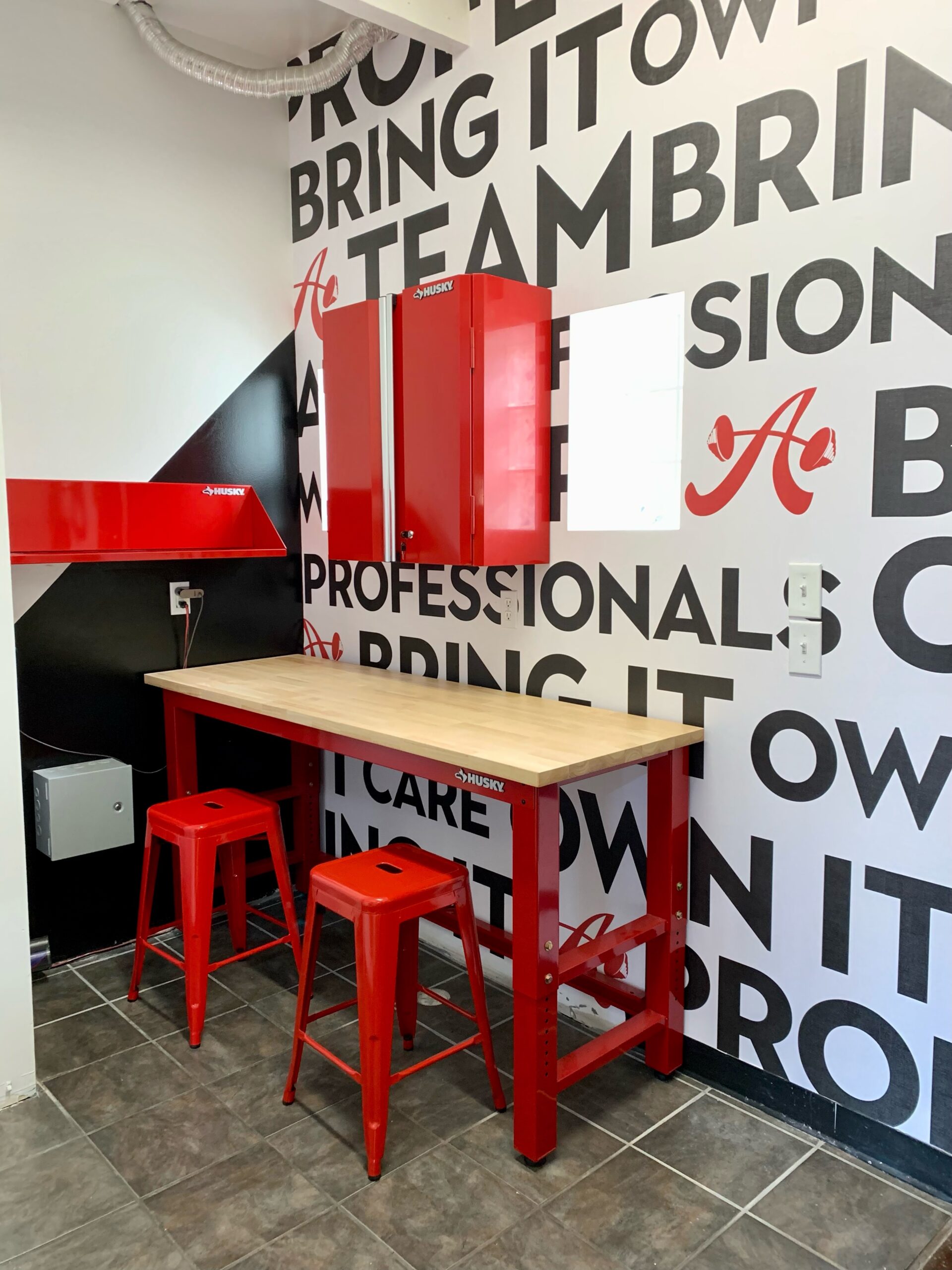 To accommodate our changing needs, a custom-built zoom room took the place of one of our showers. Though most people train in person, it looks like virtual training is here to stay. We still have a shower and towel service available for clients to use any time.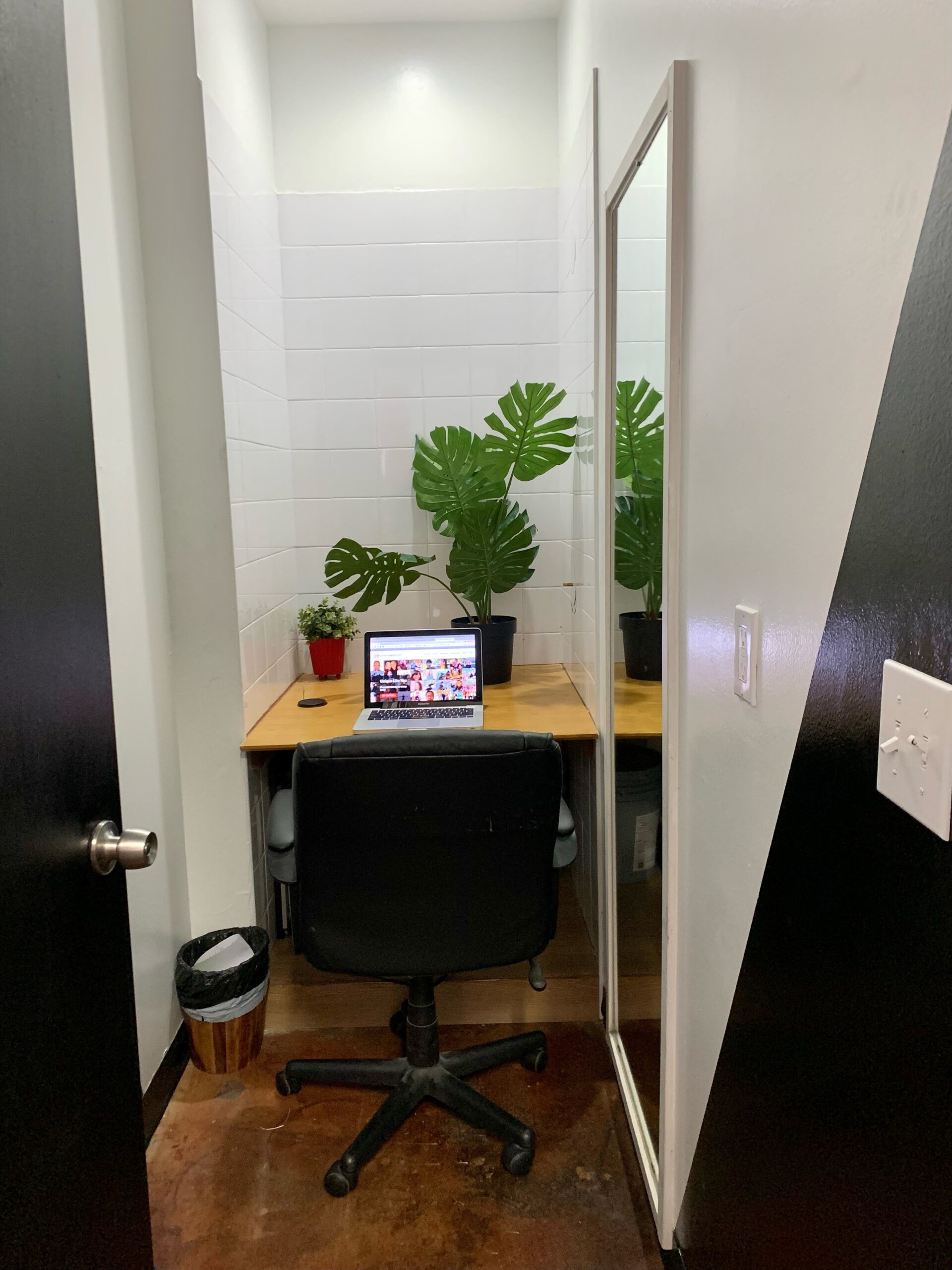 We've made some aesthetic changes as well. The black and white effect on the interior doors and the warm wood wall add depth and life to the space, and create design continuity with our Central Studio. And our Husky shelving brings in that classic A-Barbell red. 
We're always evaluating how to make best use of our space to give you the high quality training you expect. Let us know what you think of the upgrades! 
If you're ready to start working with a personal trainer at our upgraded South Lamar studio, click here to schedule your free consultation and first workout!