Blog
How to Enjoy the Holidays Without Sacrificing Your Health Goals
Written by Meaghan MacLean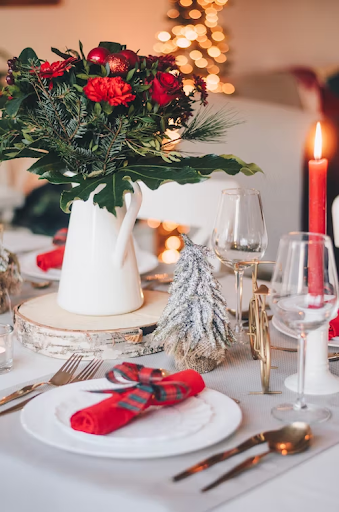 With the holidays in full swing, it's helpful to have a handful of practical tips to help you stay focused on your health and fitness goals while still enjoying yourself!
Don't try to "save calories" in preparation for decadent meals
Eat balanced meals containing protein and healthy fats throughout the day. This will help you avoid blood sugar swings that will lead to cravings and overeating later in the day.
At each meal, especially breakfast, aim for around 30g of protein (think a large open palm size). This will help you stay satiated and avoid binging on processed carbs later on. Also when building your plate at a holiday dinner, load up on protein first!
Don't skip this basic one. Continue aiming for half of your bodyweight in ounces and consider adding in trace minerals and electrolytes like a pinch of real sea salt or a LMNT pack to improve your hydration. If you're drinking at a holiday dinner, alternate alcoholic drinks with a glass of water to help avoid that hangover.
It can be tough to be out of your normal workout routine when traveling for the holidays, but even a 20-30 min walk after you eat can do wonders for your health and digestion! Any movement is good movement, so continue being consistent and making this a priority and get the whole family involved!
Remember, you don't need to "earn" your food or "work off" what you ate. Choose to move your body as a celebration of your health and what you can do! There's absolutely no benefit to feeling guilty about food. Choose nutrient-dense foods first, continue moving your body, and enjoy yourself!
Learn more about Meaghan MacLean and our Functional Nutrition program.