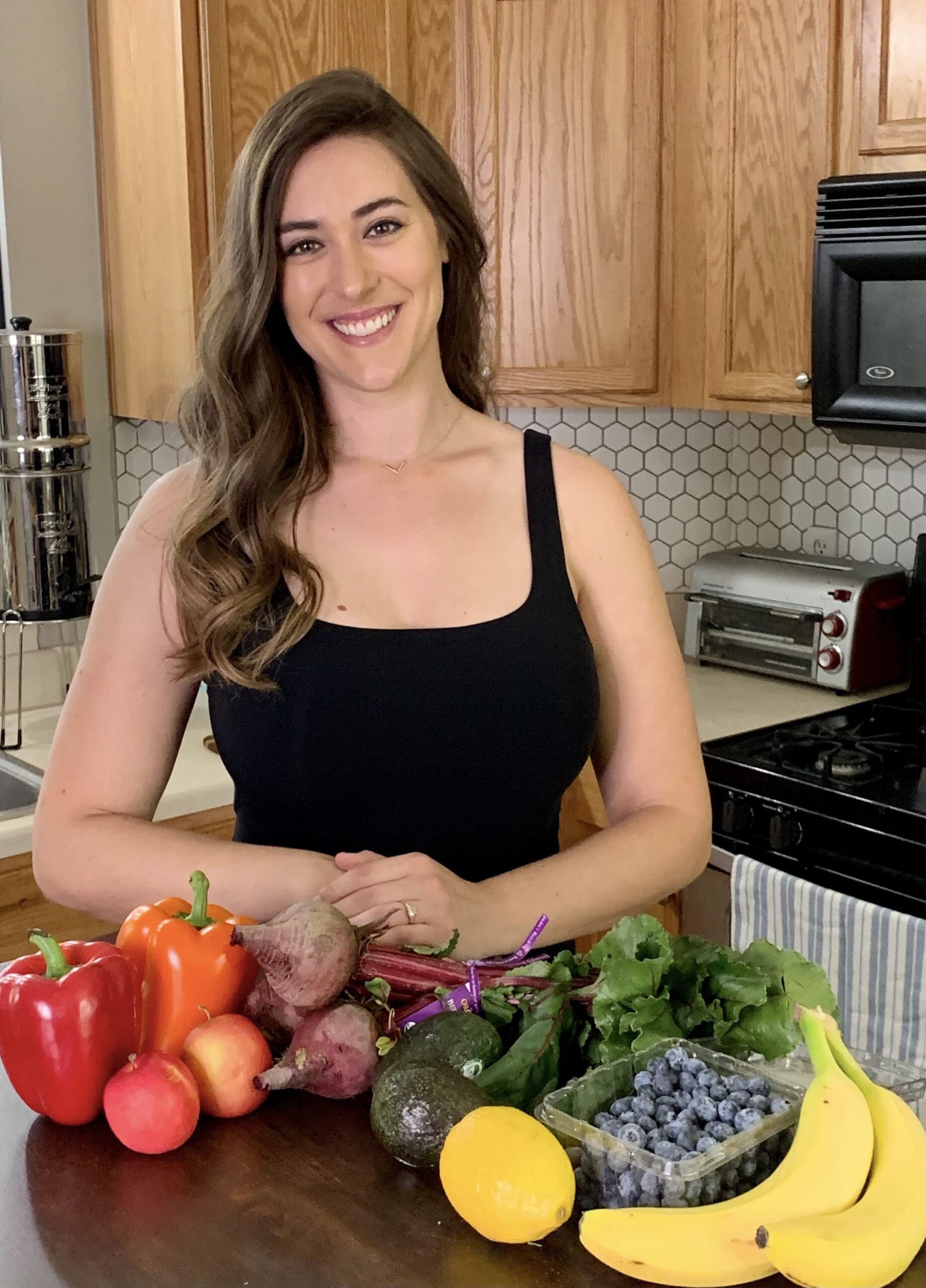 Austin Simply Fit is proud to partner with local practitioners who are experts in their craft, helping people heal and grow from life experiences. We're excited to partner with Meaghan MacLean, a Functional Nutritional Therapy Practitioner, personal trainer, and CrossFit coach who helps empower others to get strong from the inside out.
As a Nutritional Therapy Practitioner, Meaghan's focus is to identify the root cause of your symptoms so you can achieve lasting wellness and vitality. Rather than giving you calories or macros to track, a fad diet, or dietary band-aids, Meaghan works with her clients to find out exactly what their body's unique needs are and how to best support your health and personal goals for the long run!
"Words can't describe how lucky and happy I am to have found Meaghan. I'm no longer worried about my gut issues, I sleep deep through the night, and I even have more patience with my toddler! My skin and hair are both better, too!"
-Tammy Trevathan

What Meaghan does
Optimal health is built on a human's biochemical foundations: nutrition, digestion & absorption, blood sugar regulation, mineral sufficiency, fatty acid balance, and hydration. All issues in the body, whether it's stubborn belly fat, chronic aches and pains, autoimmune issues, fatigue, lack of muscle definition despite working out, etc… stem from a dysfunction in one of these pillars.
Meaghan's goal is to help you take control of your health by learning about what's going on under the surface, removing sources of stress and inflammation, boosting nutrient intake and absorption, establishing a healthy relationship with food, and receiving personalized education and support while doing so! The best part, this process starts where you are, and Meaghan is here to guide you the entire way.
Complete the form below to set up your FREE consultation.
---

<<< COMPLETE THIS FORM TO SCHEDULE A FREE CONSULTATION WITH MEAGHAN.
Working with Meaghan
"Get Started" Nutritional Assessment & Wellness Plan
This package is designed for the person who wants to understand more about their overall health. The get started package is a completely virtual package that will get you informed and on the path to optimal health. Your investment includes:
Nutritional Assessment Questionnaire to identify opportunities for positive health choices
In depth health history questionnaire & review
Customized nutrition blueprint & wellness plan
One time food & mood journal review
Lifestyle recommendations
Supplement recommendation protocol
Bonus resources
Option to add on one-hour in person or zoom sessions for clients who want face-to-face time with Meaghan
<<< COMPLETE THIS FORM TO SCHEDULE A FREE CONSULTATION WITH MEAGHAN.
---
"Deep Dive & Guide to Optimal Heath"
This package provides an in depth look at your personal health and 1:1 Nutritional Therapy Coaching to guide you to optimal health over the course of three months. Through this program, you'll receive…
90 min initial consultation, via zoom or in person
In-depth health history review
Complete nutritional assessment to identify opportunities for positive health choices
Personalized step by step nutrition plan, updated and built upon throughout the program
Supplement protocol recommendation
5 one-hour long zoom sessions for check ins and for nutrition education talks
Weekly food & mood journal check ins and feedback using the app Practice Better
Unlimited support and access to me via email or messenger on the app
Ongoing Lifestyle tips and tons of more resources like recipes, sleep tips, etc.
Complete the form above to set up a FREE consultation
What's expected…
Commitment to yourself with the understanding that this work takes time and consistency
Keeping a daily food & mood journal through the app Practice Better
Committing to food shopping, meal prepping and planning, etc.
Purchasing supplements
Set your FREE consultation today!
Jump on a quick call with Meaghan to see if this program is a fit for you, review your needs and goals, and get your questions answered. Complete the form above to schedule a FREE consultation.
Testimonial
Meaghan made me feel so comfortable when discussing personal issues. Her vast knowledge and expertise made me feel like I was in good hands. She really listened and understood my issues. She's extremely empathetic and easy to talk to. – Maeve Cummings
What Meaghan doesn't do
Provide one-size-fit-all templates or meal plans
Focus on weight loss as the indicator of health
Expect perfection
Diagnose or treat disease
---
About Meaghan
Meaghan MacLean is a Functional Nutritional Therapy Practitioner, personal trainer, and CrossFit coach who helps empower others to get strong from the inside out. Her journey with nutrition began in 2015 after realizing she had the power to heal her gut issues, psoriasis, and chronic fatigue. Using real food, lifestyle changes and nutritional supplementation, Meaghan's approach is all about addressing the root causes of subpar health and performance, without the all or nothing mindset. Use the form above to set up a FREE consultation. Click here to learn more about Meaghan.
I have been working out with Tram for about 2 years now and I have loved every single thing he does. He has truly helped develop me as an athlete and increase my performance. As an athlete I would put my future in his hands every time. He is confident and professional and helped me put my best foot forward on the playing field every time!!
– Clayton Maddox