Blog
Get Outside! The Best Places to Get Fit Outdoors in Austin
written by Beckie Lough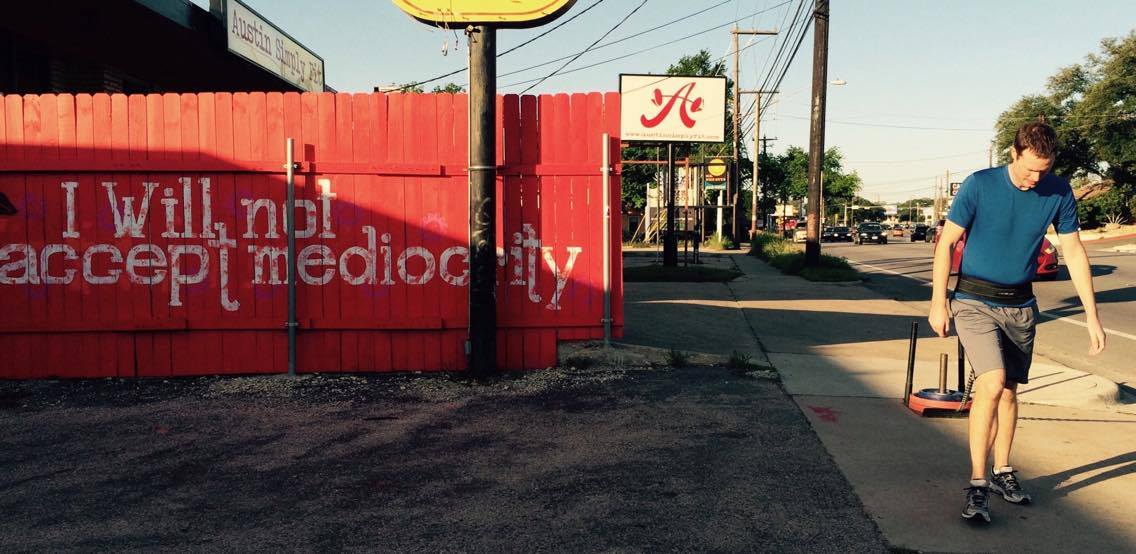 My clients all know that as soon as the temperatures drop below 90, I get excited about sledding. Pulling a weight sled along South Lamar might not seem as fun as sledding down a snowy hill, but the warm morning sun on your face, a cool breeze at your back, and a deep burn in your glutes make for a delightful start to the day. If you've never tried pulling the sled, be brave and ask your trainer!
But man does not live by sled alone! Fall is here with her cold fronts, and there are so many opportunities to GET OUTSIDE! Here are a few of my favorites:

Walk, Bike, Run, Dance around Lady Bird Lake Hike and Bike Trail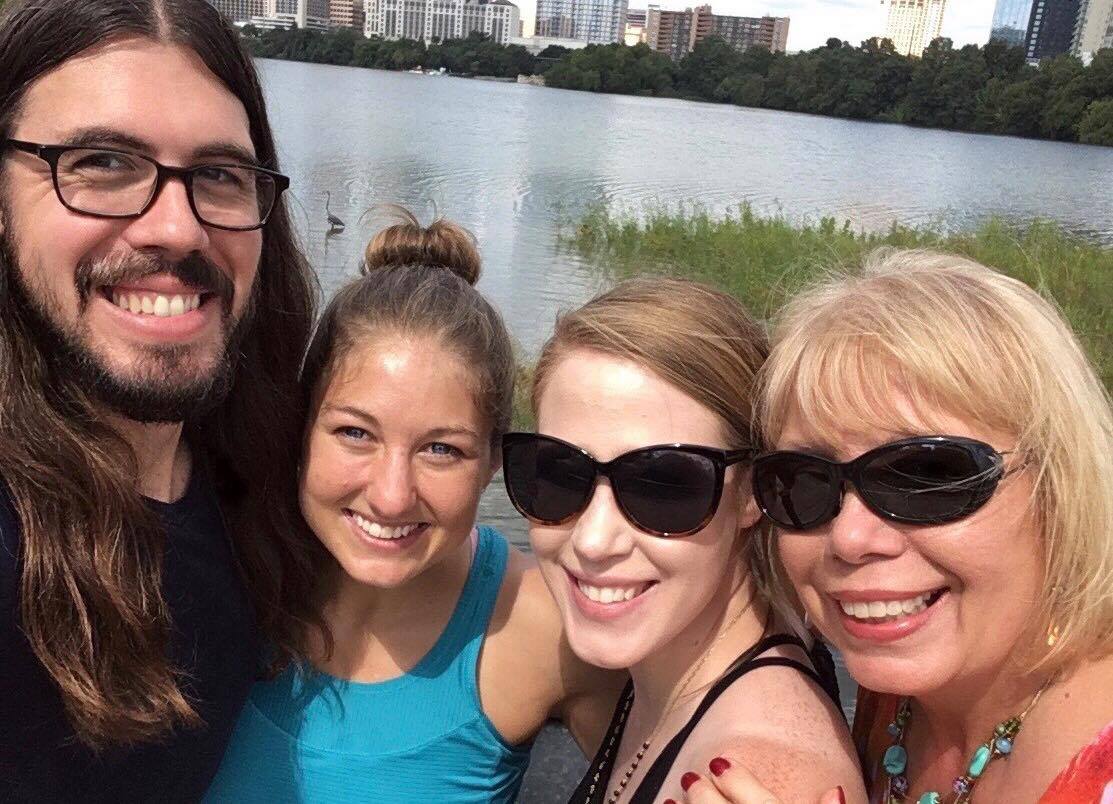 Experience the treasure that is the Ann and Roy Butler Hike-and-Bike Trail at Lady Bird Lake, AKA the "Town Lake Trail." This 10-mile, scenic, crushed dirt path encircles our beautiful river. Three bridges provide 3-, 5- and 7-mile loop options, and the trail is clearly marked with 1/4 mile markers. Tall trees shade much of the route, and water fountains and decent bathrooms make it extremely convenient, even if you're going a long way (or hauling kids!). You will not be bored: in addition to the always amazing people/dog/baby watching, you'll see ducks, turtles, and even the occasional swan, heron or cormorant.
Why not turn your next happy hour date into a walk at the trail? Bring a coffee and stroll with a friend, or go for a more strenuous walk or run with the promise of dinner afterward. Make quick work of all 10 miles on a bike. Or just put in your headphones and call your mom! You know you owe her a call – give her your undivided attention while getting your heart the workout it deserves.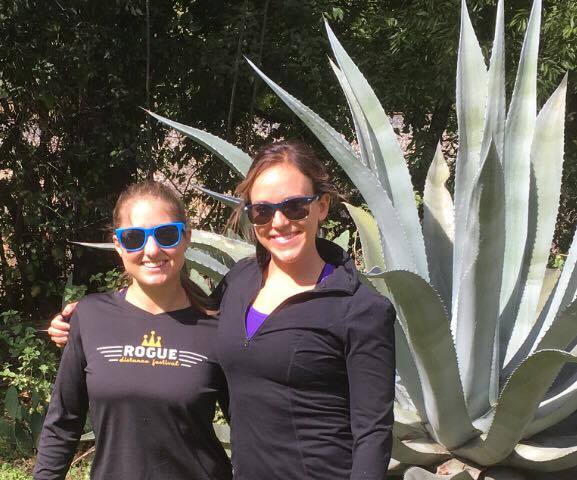 Walking, running and biking the trail is always a beautiful thing to do alone. I love to use my solo runs as meditation – just me and my breathing and the sparkling lake. Other times I'll bring headphones and reacquaint myself with a favorite album. If I'm feeling frisky, you might find me doing what my client (and drag queen extraordinaire) Jackie Huba calls "drag-ercise" – a full-on lip synch/dance party while strutting down the trail! If you've never dance-walked to Paul Simon's "Late in the Evening," you don't know what you're missing.
Swim in Barton Springs
On a hotter day, hit the trail first, then jump in Barton Springs Pool for an icy dip that will cool you to your core! Nothing reinvigorates tired muscles like a blast of 68 degree water – your every skin cell with vibrate with energy! Then plop down on your towel in the sun, reveling in your hard work.
Paddle around Lady Bird Lake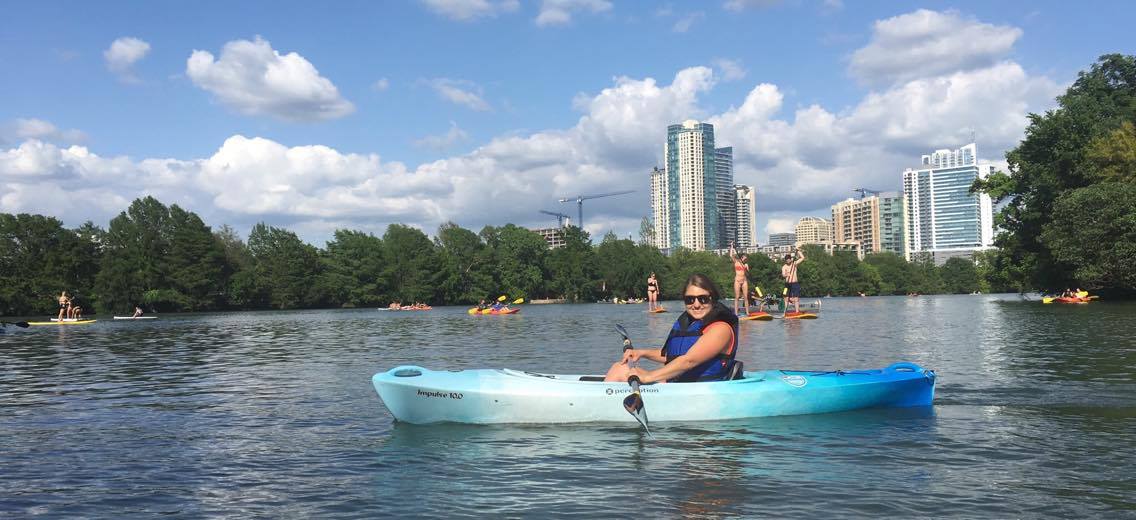 For a conditioning session with a view, take a kayak, canoe or stand-up paddle board out on the lake. Meet some friends at one of the rental facilities on the trail and enjoy a new perspective on Austin's skyline.
Hike the Greenbelt
Should you seek a more secluded communion with nature, get yourself to the Greenbelt. Ribboned through south Austin is a narrow but lush strip of nature, including a stream (with waterfalls!), walking/running/biking trails and even rock walls for climbing. You may be only steps from civilization, but the Greenbelt feels like paradise. After big spring rains, there is usually enough water to swim and jump off of rope swings. Running on the rough Greenbelt trails requires focus, and it's tough to get bored when every step feels like an adventure. There are entrances to the Greenbelt all over town – find yours and get out there!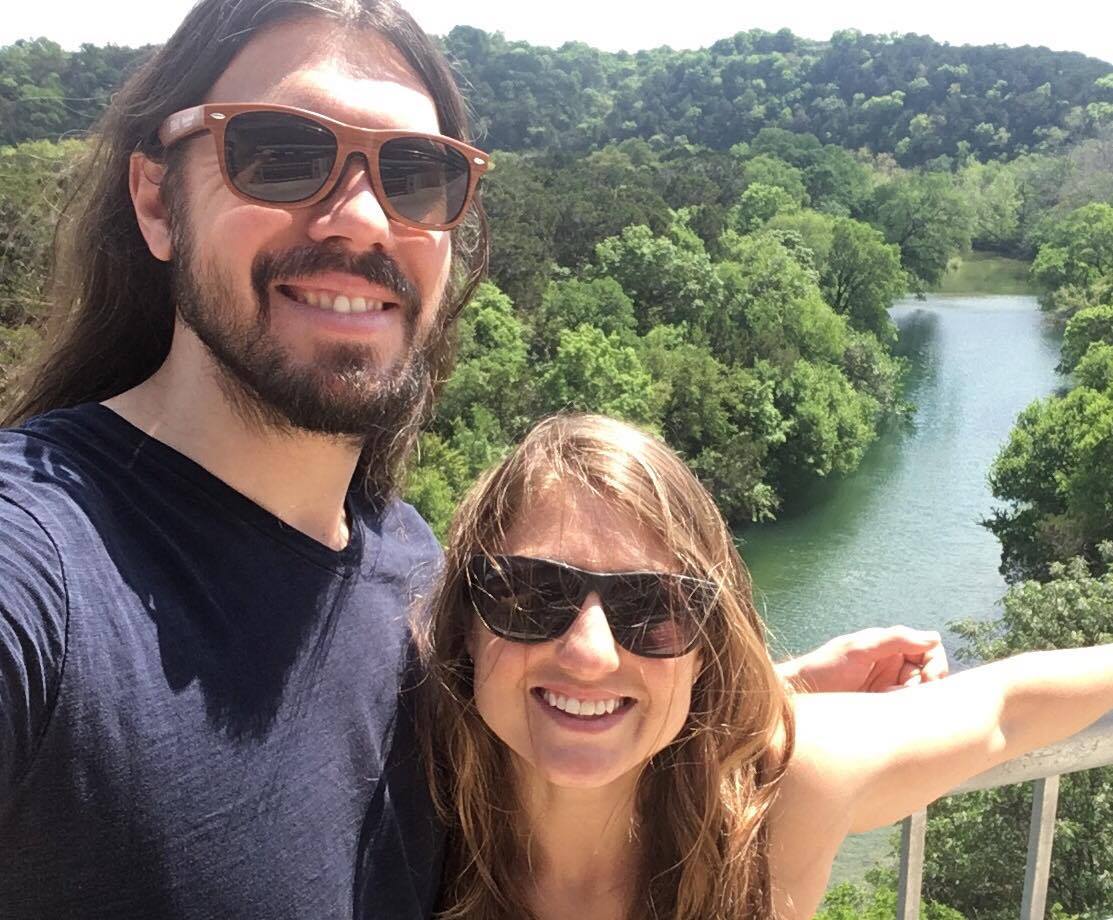 Without going to great lengths, you can take advantage of our beautiful Texas autumn by simply heading out your front door. My dog keeps us accountable to walk every evening, and cooler temperatures have meant the possibility of longer walks. Spend quality time with your human family by cruising your neighborhood before or after dinner. My husband and I use our walks together to reconnect after busy days.
Finally, come back to ASF and try out the backyard training equipment we have at each gym. My clients in the South studio love to break a sweat in the sun flipping, sledge hammering and jumping on our tires.
Austin makes it easy to cultivate an active, physical lifestyle. Tell me about your favorite ways to get active outside!
If you need that push to get moving, contact us for a free consultation and first workout with one of our fun and qualified personal trainers!