Athlete of the Month
STEPHANIE PEREZ: ASF South Athlete of the Month – September 2017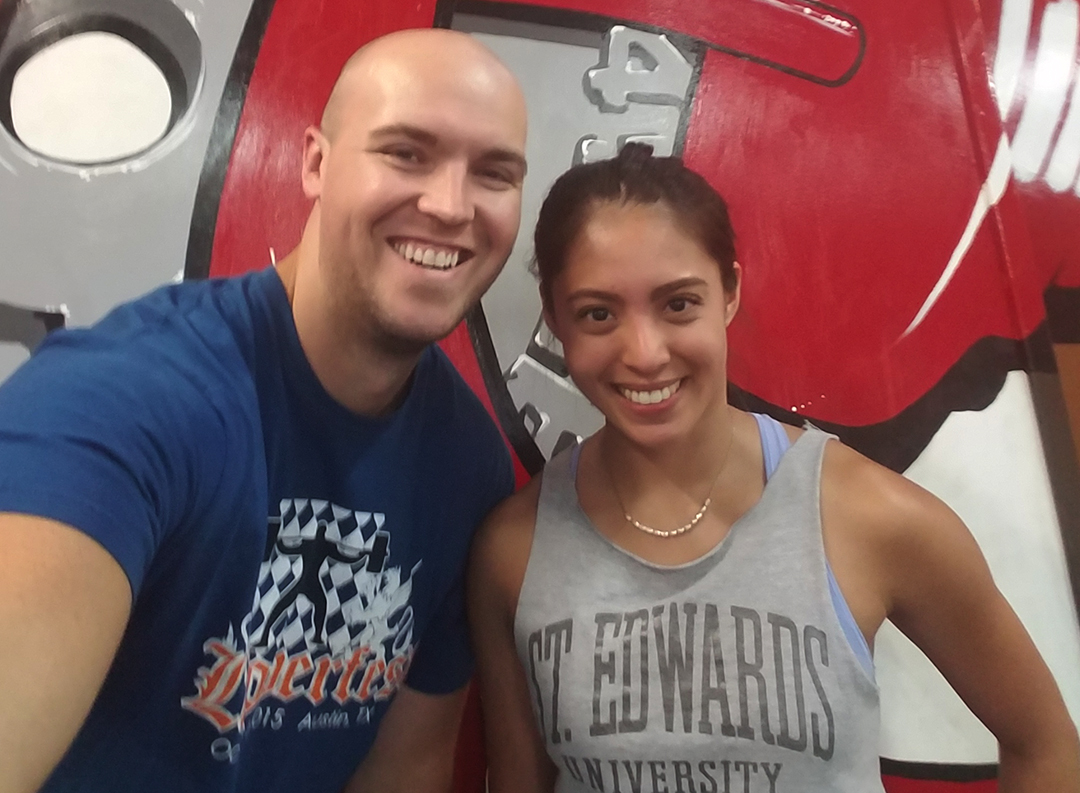 Stephanie has been training with Coach Theo for 5 months and has been one of my most consistent clients. She works in the government trying to keep our environment safe and beautiful. Stephanie has continued to improve in both skill and strength and shows up to every session early and ready to work. She has doubled down to her commitment to fitness by building her own home gym so she can train more frequently and keep improving. Stephanie has been an absolute pleasure to train and keeps proving that strong women are powerful women in and out of the gym.
How old are you?
23
What do you do for work/ in your professional life?
I work in local government
How long have you been working out at ASF?
For about 6 months—I started in March of 2017
Why did you decide to join ASF?
The focus during my consultation wasn't an attempt to make me fit into a pre-designed program that didn't work for my goals and body-type; it was a personal discussion about what I wanted to achieve and how to get there.
What were your goals when you started?
To gain strength, muscle definition, and confidence.
How close are you to meeting them?
Definitely getting closer every day! I recently reassessed myself using my InBody results from two months ago and saw some great numbers, which is exciting!
What changes have you noticed in your body, mind, spirit since starting at ASF?
I am genuinely excited to work out and push myself to do better each time. I see more muscle definition each week and recently had a conversation with Theo about training to compete in a powerlifting meet
Any surprises since starting at ASF?
Realizing just how much food matters when it comes to reaching your fitness goals. Macro counting took some getting used to.
Why do you like working out with Theo?
Theo is an amazing motivator and while he always has my safety in mind, he isn't afraid to challenge me to do more than I think I can do. Theo also always takes the time to answer my questions and explain my program to me so that I can continue learning about how to achieve my fitness goals.
What are your goals & plans for the future at ASF?
Begin training to do participate in a powerlifting meet, continue to work on my physique and strength goals.
Anything else you'd like to add about your experience at ASF or with Theo?
I wish I had found ASF and Theo sooner, but am so glad to be an ASF Athlete now.