Blog
The Best Recreational Basketball Courts in Austin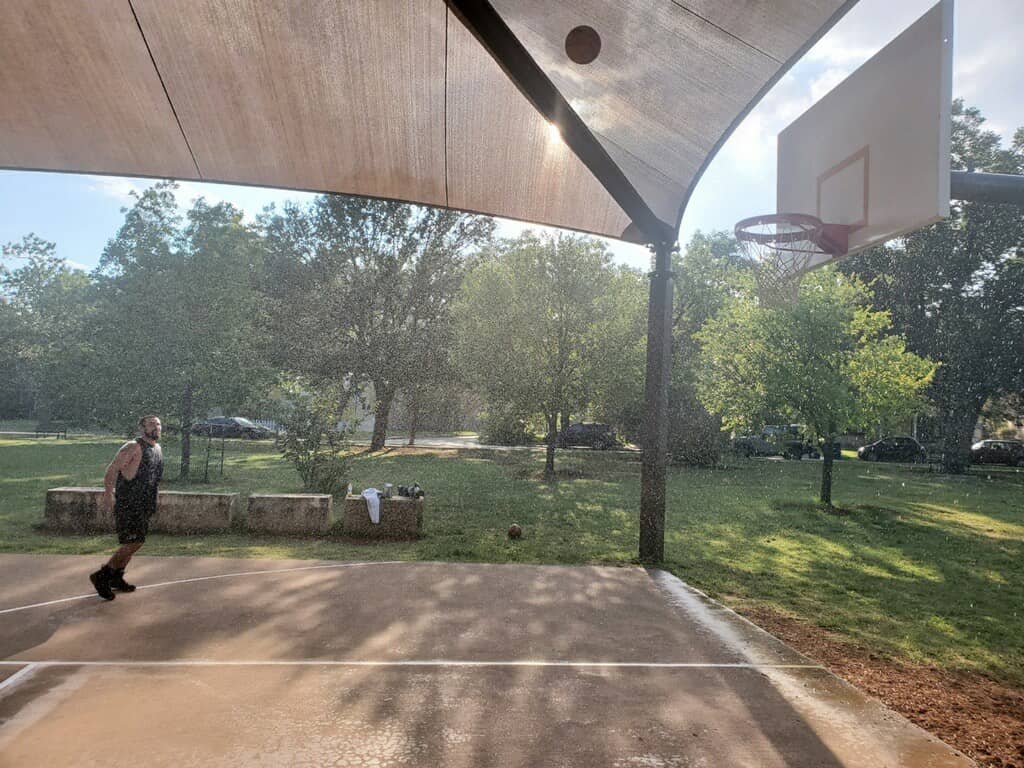 Written by Brendan Morr
One of the first things I did when coming to Austin to live permanently was to find every basketball court that was within range of where I lived. It sounds weird, but finding these courts was important to me because they act as a sanctuary to me. I feel wholeness or a feeling of home when I step on the court. For some people to feel that same thing, it may take getting back to nature, meditating, running, lifting, etc., but one of my versions of that is playing basketball. The people that get it get it, the people that don't, don't. If you're one of those people that don't, I suggest you go find it. Whatever that is to you. Remember home doesn't have to be the four walls you live in. The more we practice finding home everywhere we exist, the better society will function.
I started looking for my second home right away. Taking my bike, I would ride to every court I could find on the map, and this method actually worked. I found several different age groups of people to play with. Every group varied in skill, athleticism and toughness.
These are some of my favorite basketball courts in Austin:
Westenfield Park
If you get lucky, you can find people at the Enfield courts right off of Mopac. You can often find college students who are there routinely to play.
Mary Frances Baylor Clarksville Park
Right across the highway and a few blocks into the neighborhood sits Mary Frances Baylor Clarksville Park, which also has a nice basketball court partially sheltered by trees.
Northwest District Park
More north, I've also enjoyed playing at Northwest District Park, which is right off of Shoal Creek. That court has no shade, so if you intend to play there bring sunscreen!
Shipe Neighborhood Park
If you travel toward Guadalupe, there is a park I have enjoyed playing at called Shipe Neighborhood Park. I only stopped playing there because the court became cracked from what I believe was the frigid temperatures and ice in the past years.
Ramsey Park
My absolute favorite has been Ramsey Park, and I play there still to this day. Since I have lived in Austin, the park has added a metal sun shade that has helped playing in the summer.
I have tried other parks, but the times I have gone the court was empty, so I make sure I keep it pushing until I find at the very least 4v4.
My love of basketball has always driven me to find the best game to play in my immediate area. That is a practice I intend to keep up for as long as my body allows. I have to say, training at ASF has gone hand in hand with the ability to continue balling, and am deeply thankful.
It's really important to move your body as often as possible with activities and hobbies that stimulate the parts of your brain that express creativity and curiosity. This is for general well-being. For me, playing basketball does that, and by engaging in this kind of activity a sense of ease envelops me when I find myself having fun in those spaces. It's no longer about winning, but the act itself gives me that feeling of a win. I win when I step on the court, and when I get a victory it just makes it sweeter.
Find a personal trainer like Brendan who will help you get the most out of your recreational sports! Contact us today to schedule a free fitness consultation and first workout.