Blog
Announcing Coach DJ's Memorial Bench-A-Thon, 2022!
You're invited to compete in our annual Bench-A-Thon on April 9, 2022! We are hopeful that we'll be able to host this event in person at our Central location.
This annual community bench press competition honors the memory of Coach DJ Cedent, who passed in 2019. Proceeds will benefit Austin Simply Fit's Student Athlete Scholarship Fund, to be given to select AISD student athletes entering college in the fall. Last year, we were able to give $500 scholarships to eight exceptional students, and we hope to give much more in 2022!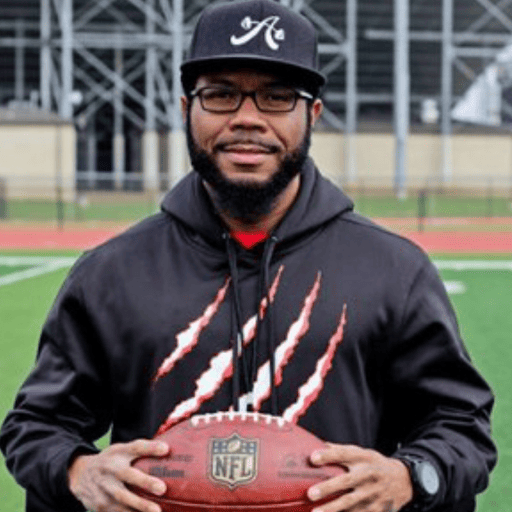 DJ was not only an exceptional personal trainer, he also spent his time coaching the Leander Wolfpack alongside Mark Rogers. Everyone who knew him felt his enormous energy and passion not only for fitness, but for his community. He was a teammate in every sense of the word – supportive, encouraging, a teacher, a student. He was fearless in his fight against sickle cell disease, refusing its limitations and always training with passion and intensity.
We know Coach DJ would be pleased to see his legacy at ASF encouraging others to train to their full potential, and supporting rising student athletes in their future endeavors.
---
Check out this video of the winners from the 2021 virtual Bench-A-Thon competition. 
---
Participants / Donors
The 2022 Bench-A-Thon competition will take place on April 9, 2022, at ASF Central on Burnet Road. Further details to follow.
To register for the competition or to donate to the ASF Student Athlete Scholarship Fund, click here.
$25 minimum donation to enter
Participants will attempt their best one rep max bench press. Everyone is welcome to compete!
Divisions:

Children (12 and under)
Youth (13-17 boys, girls, nonbinary)
Young Adult (18-29 men, women, nonbinary)
Adult (30+ men, women, nonbinary)