Athlete of the Month
SPORTS PERFORMANCE HIGHLIGHT: GELLA ANDREW
When an athlete has motivation, discipline, an eagerness to learn, and knows how to find the fun in training, she is unstoppable! Sophomore beach volleyball player Gella Andrew has it all.
Coach Sierra Nevels knows Gella has a great future ahead of her. She writes:
I am picking Gella as my Athlete of the Month because she is so dedicated to being the best beach volleyball player she can be. She is so young but so committed at the same time. She is always ready to learn and is very attentive, and just overall a great athlete. I am excited to be working with her (I have 3 years with her) and I am excited to watch her development take off! I am very eager to see where she ends up in a few years!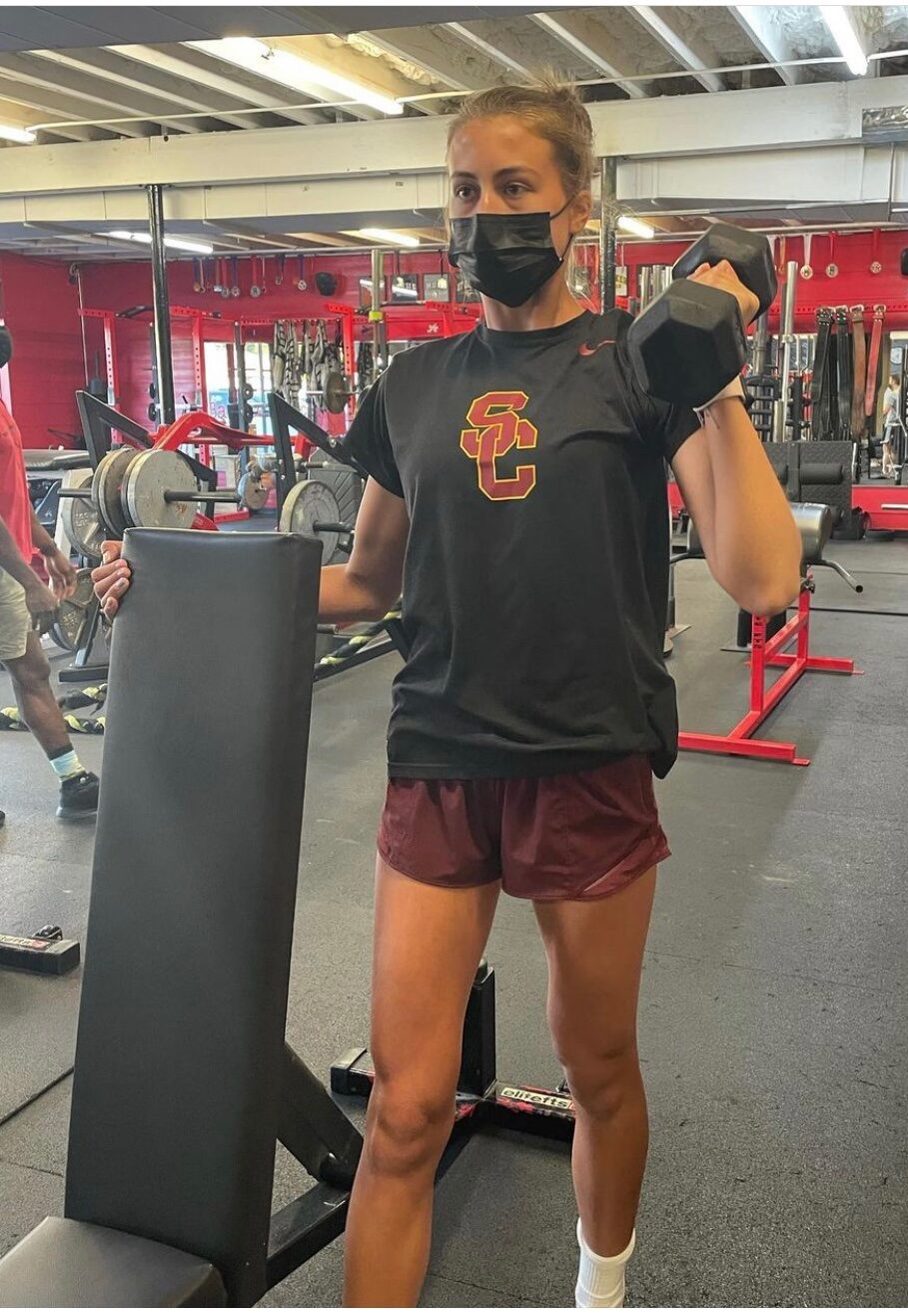 Gella gave us her thoughts on training at ASF: 
In what ways has your athletic performance or physique improved? I have noticed an increase in my vertical in the sand, as well as an increase in rotation speed and shoulder health when I hit the ball. I also have a lot more muscle definition in my arms and quads, yay 😎😎
What motivates you to keep training? Training with Sierra is so fun!! I always feel so motivated at ASF, and I love her feedback when I am doing my lifting. It's super important to me to have good form and make sure I'm doing everything right to get the true benefits and strength from each exercise. Sierra is so fun and supportive too, so I really appreciate that. 
What are your plans for the future? My goal is to play D1 college beach volleyball! I would love to go to a Texas, California, Louisiana, or Florida university! And right now play for TVT Beach Team (Texas volleyball tour) 😜
Learn more about Coach Sierra Nevels.