Athlete of the Month
SPORTS PERFORMANCE HIGHLIGHT: YVONNE CHAMNESS
Coach Sierra is impressed with the progress and personal initiative Yvonne has shown, both in her lifting and her golf game. While a coach can serve as a guide, athletes make the most progress when they take ownership of their training. Yvonne started her lifting career on her own, and then quickly sought out expert help. By working with Sierra, she has learned optimal ways to train and applies that knowledge when she trains independently. We know Yvonne will continue to do great things in all of her future athletic pursuits!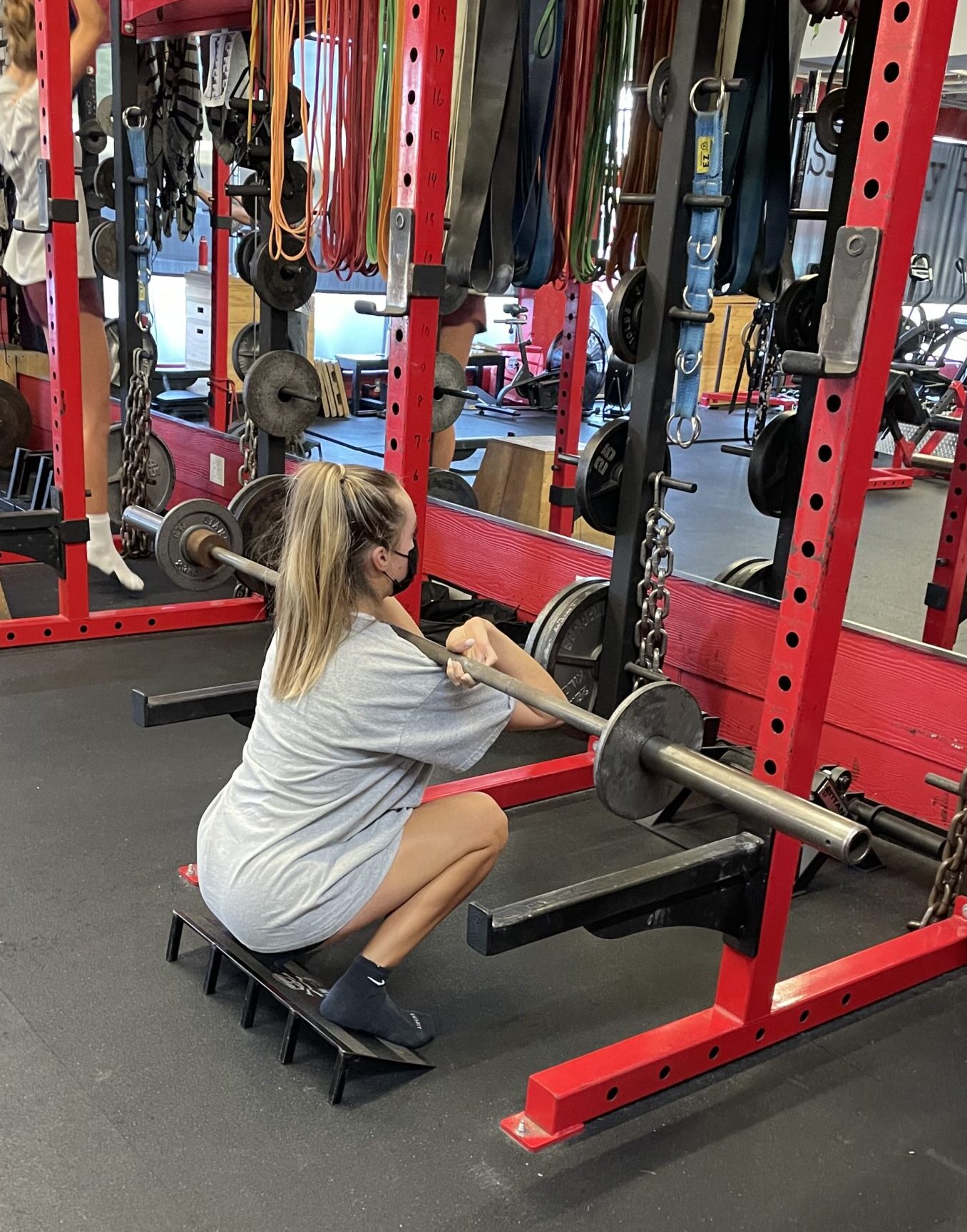 Coach Sierra says:
I am choosing Yvonne as my Athlete of the Month because she has gone from lifting on her own (still a novice) at a local gym, not knowing much about what to do, to now coming in consistently with me weekly (when she isn't at weekend-long golf tournaments). When she is away, she knows exactly what to do now – squat, push, pull, etc.
Yvonne came in dedicated, wanting to improve her overall strength to improve her golf performance, and so she has. She's learning how to squat, can bang out push ups, and is now working on banging out chins. Building relative strength is one of the lowest hanging fruits for golfers. Yvonne comes into the gym ready to train and never makes any excuses. I'm excited to see where she ends up playing next year!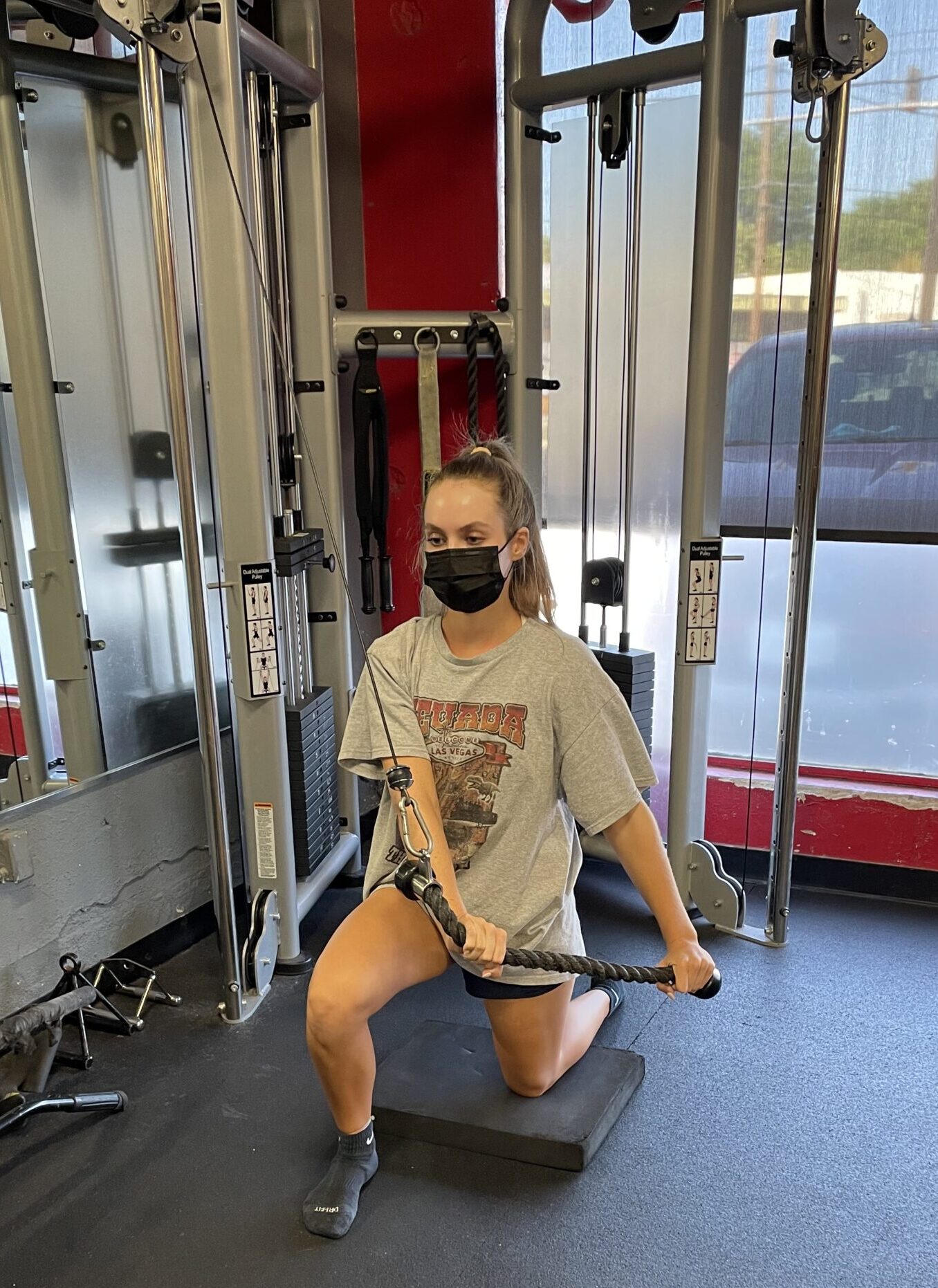 Yvonne answered a few questions for us about her training experience:
In what ways has your athletic performance or physique improved? Since training with Sierra, my athletic performance in golf has improved in my stability, mobility, and power. I've noticed my core and lower body strength improve and help me stay more stable over the ball. Being able to engage my legs and core more has also allowed me to pick up about 10-15 yards on my driver. 
What motivates you to keep training? What keeps me motivated to keep training with Sierra is the results. Sierra gets the most out of my workouts without overdoing it because I am an athlete. Sierra also watches my form and shows me proper technique so I can train on my own and continue to progress.
What are your plans for the future? I plan to play college golf or walk-on at a school that fits me both as a student and athlete. I am confident that Sierra's training has helped me work towards my goals and will keep me on track to where I want to be in the future.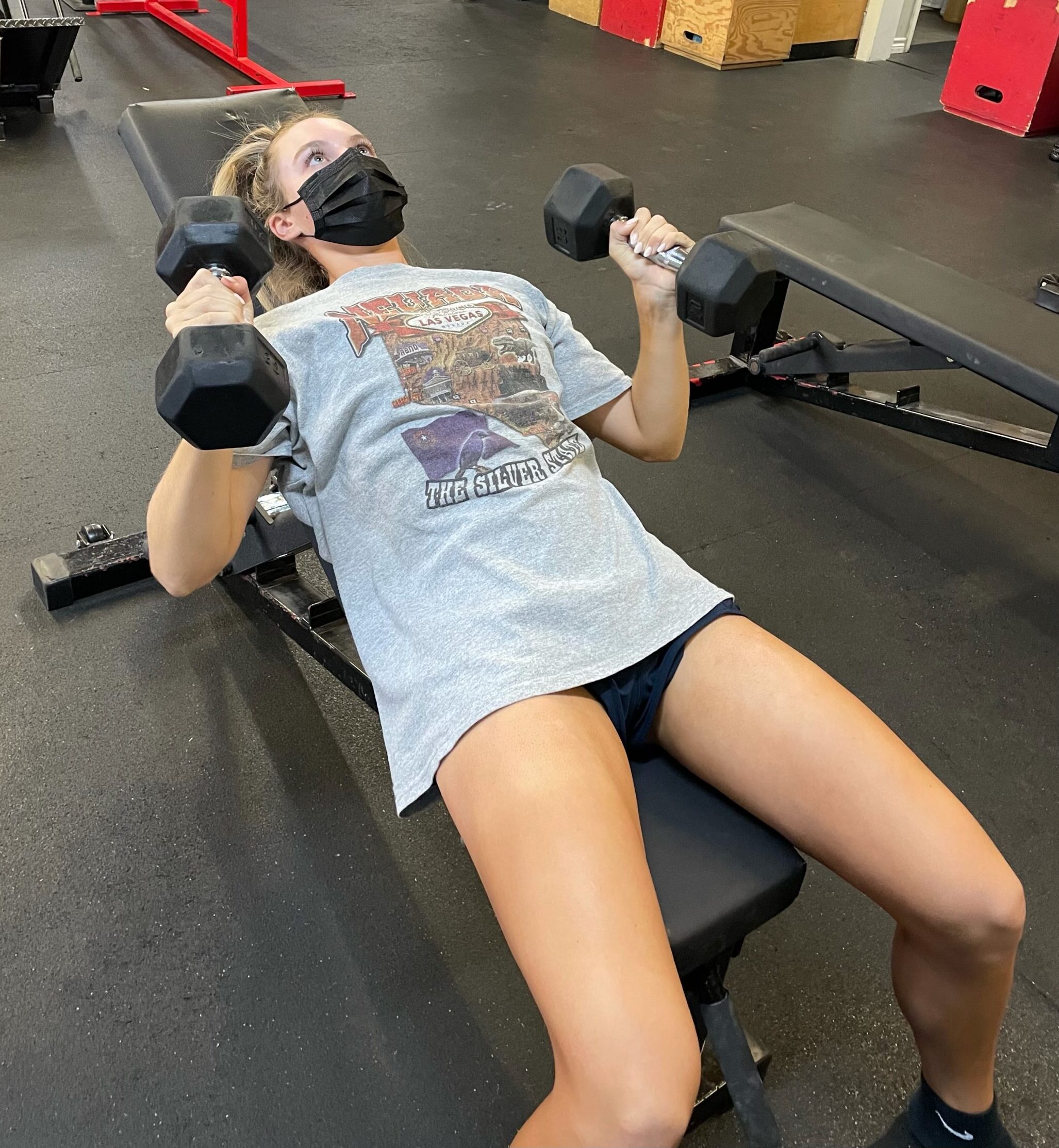 Learn more about Coach Sierra Nevels.