Athlete of the Month
CLIENT HIGHLIGHTS | MARCH 2021
This month, our athletes demonstrate that making progress in fitness is all about taking on new challenges and persevering until you see results. Whether you are attempting to make aesthetic changes, like James, or working to master new skills, like Allie, dedication and consistency are required to get where you want to go!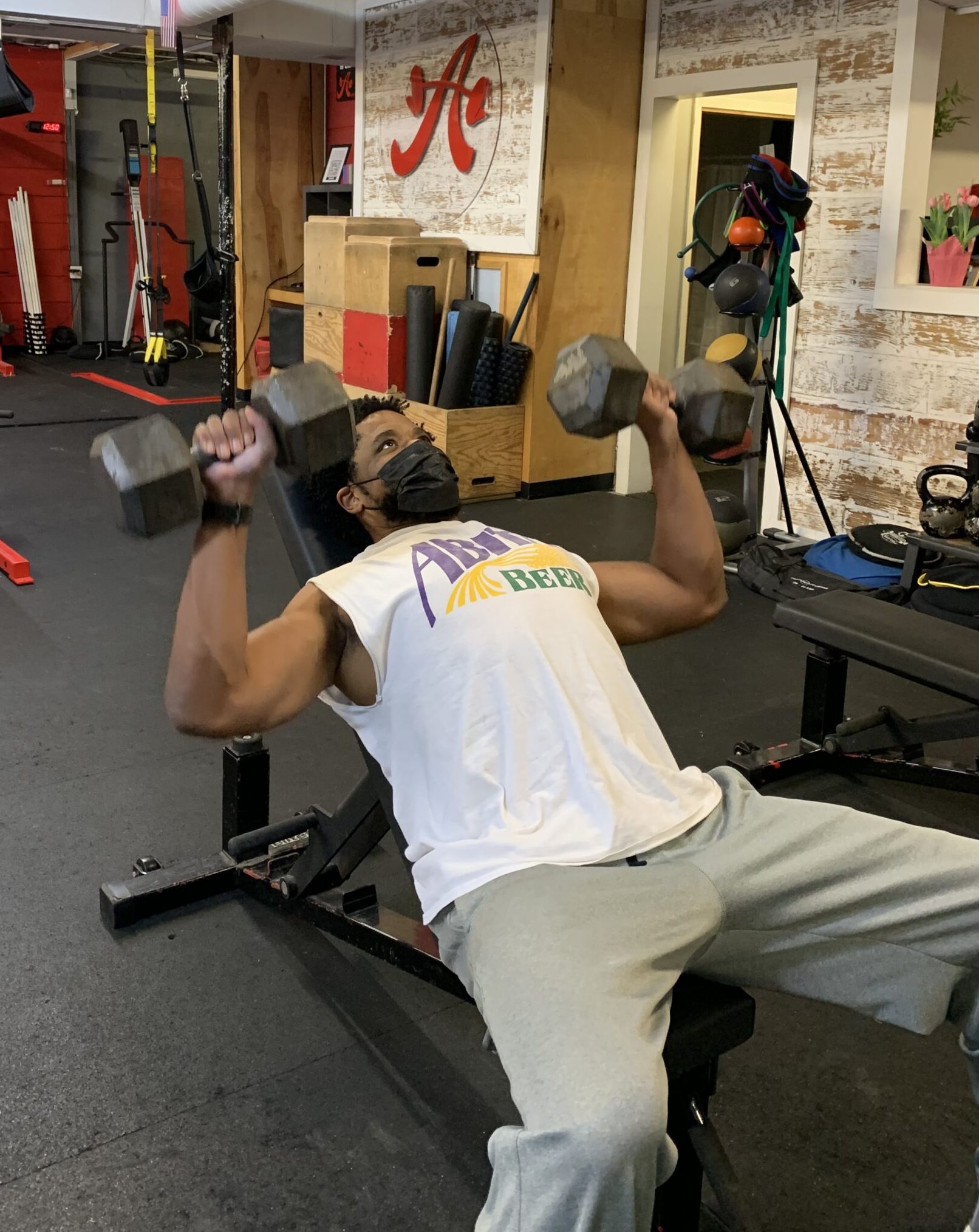 ASF CENTRAL: JAMES THOMPSON
From James's trainer, Brendan Morr:
James Thompson has been steadily training at ASF for years, and his first trainer, Meryl, did such a good job with him it literally has carried over to everything he is doing with me. He told me he wants the aesthetics to go along with his strength, and I've found ways for him to show that off each time another year comes around. From the miscellaneous quotes he's told me someone on the street has said to him, to how he moves around in the gym, you can tell James is hitting his goal of aesthetics in stride. He has told me his biggest contributor was adjusting how often he drinks alcohol, and to be honest, that type of dedication is what I seek in a trainee. James knows there will be good progress made by holding off on full indulgence, and he is reaping the benefits of it.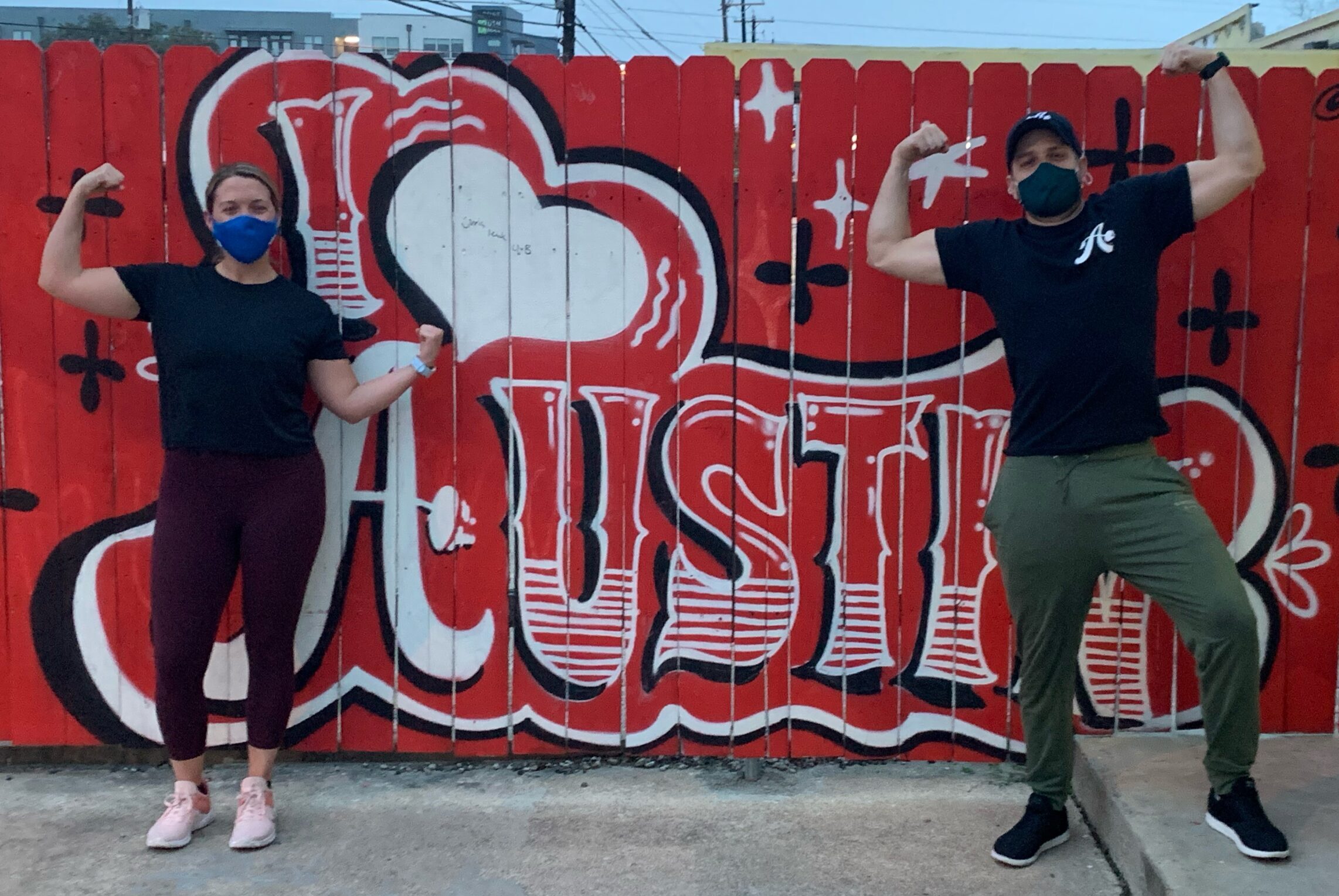 ASF SOUTH: ALLIE MILLER
From Allie's trainer, David Stogsdill:
While we have only worked together for a few months, Allie continually shows her dedication and work ethic in every session. She willingly takes on new challenges and is attentive to detail when it comes to learning and performing new movements. She is the Athlete of the Month because not only is she willing to work hard, but she has a great attitude as well. No matter what gets thrown at her, whether it's working on grip strength or the frustration of jump rope Double Unders, she has accepted every challenge with a smile (as far as I can tell with masks on…)! Great work Allie, let's take a moment to celebrate your wins, and look forward to all your future progress!