Athlete of the Month
SUSANN HORTON: ASF SOUTH ATHLETE OF THE MONTH – JULY 2018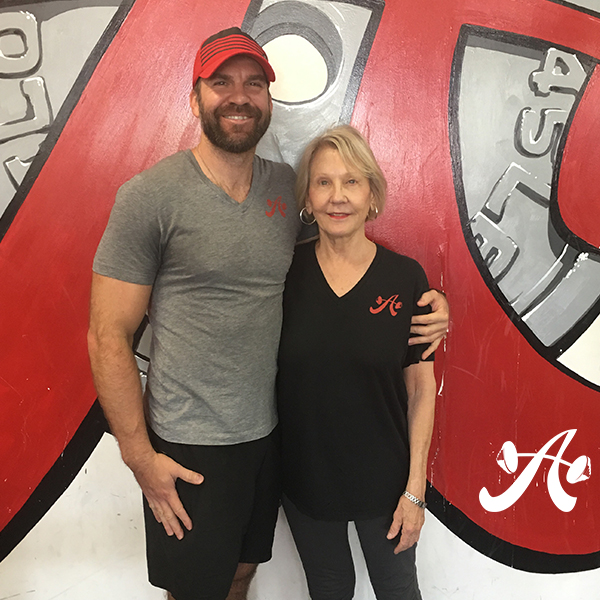 Susann is one of the first clients Coach David had the privilege of coaching that since ASF's founding, in 2010; she's been a part of the community ever since. "Susann is turning 75 this month and has been kind enough to show me her bone scans over the years. It's amazing to see how weight training can help to combat the onset of osteopenia," coach David said.
FROM SUSANN HERSELF:
I'm 75 years old. I started training with David before there was a Burnet road location…. 8years, I think. I believe I was his first client. I appreciate Dave's attention and professionalism. For a number of years, I increased my strength. Now I am happy to maintain my present strength and balance. The bone density in my back actually increased! I am a psychotherapist, and I believe I am a good role model for my older clients.Exercise lifts mood and increases self esteem. Although I live north, I stayed with David when he moved to the South Lamar location. I hope we can have another 8 or 10 years together! All the trainers are friendly and positive. I will continue to recommend ASF to everyone!