Athlete of the Month
MICHELLE WALD: ASF Central Athlete of the Month – December 2017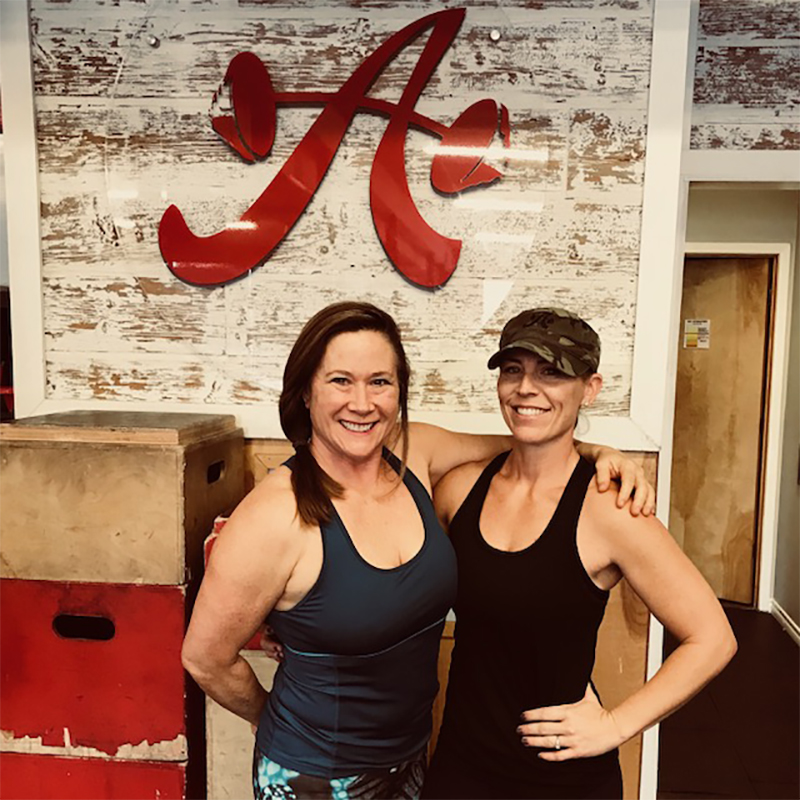 Michelle Wald is a 51 year old Physical Therapist, Massage Therapist and Certified Advanced Aston Kinetics Practitioner. She enjoys helping people feel great about their bodies by improving posture and alignment, and restoring natural movement patterns in the human body. Michelle has earned the honor of being ASF Central's Athlete of the month because of her ongoing commitment to overall health and fitness. She is a seeker of knowledge and never stops trying to optimize her health. Her trainer Krista appreciates her consistent dedication and how hard she works every time she is in the gym. On top of all that, she is really strong as a bonus! Krista said, "I feel honored to be part of her fitness journey in the past, present and future! "
Read below to learn more about Michelle's ASF experience!
How long have you been working out at ASF?
Since the beginning!
Why did you decide to join ASF?
Krista invited me to work out with her when they first opened.
What were your goals when you started?
Mostly I wanted to feel better in my body get stronger and improve my muscle to fat ratio.
How close are you to meeting them?
I look at this as a process versus a destination, It is small changes over time that helps me feel great and helps me deal effectively with my pain and changing hormonal landscape. I have gradually dropped in my fat percentage and improved muscle mass.
What changes have you noticed in your body, mind, spirit since starting at ASF?
I have maintained my strength over time, I feel good when I work out hard, but in moderation with variety. I believe in developing myself as a whole person, I continually seek out experiences that open my heart, broaden my mind and challenge my beliefs.
What challenges have you had to overcome, if any, since starting out at ASF?
I have had several severe injuries in the past which I need to manage carefully in order to keep pain free. Krista has been great in helping me modify any exercises that may cause undue strain on any particular day.
Any surprises since starting at ASF?
I was surprised that I really like having a trainer!
Why do you like working out with Krista?
Krista is an awesome trainer and friend, she pushes me yet not into pain, If I am in pain, I love when I feel less pain after a workout.
What is it about Krista/ASF that keeps you coming back?
Even though I know many exercises and can workout on my own, it is great to have someone come up with a program specifically for me.
What are your goals & plans for the future at ASF?
My plan is to continue moving forward and keep tweaking my program, most of all try to enjoy my life, my body and the positive community at ASF.
What is your favorite food?
I love all types of veggies and meats, variety and flavor rule in my book. I feel best when eating a low glycemic diet, low gluten no dairy.
Any advice you'd share with a newcomer to ASF?
First, I would say stay committed and consistent in training. Listen to your body and communicate what you are feeling, remember you are the expert on you, your trainer is your guide!
Anything else you'd like to add about your experience at ASF or with Krista?
I really appreciate Krista's commitment to listening to me and my challenge to her to keep me pain free. I appreciate her allowing me my process and supporting me in my journey to a vibrant life.