Athlete of the Month
MARUSHKA BLAND + AARON STANUSH: ASF South Athlete of the Month – DECEMBER 2017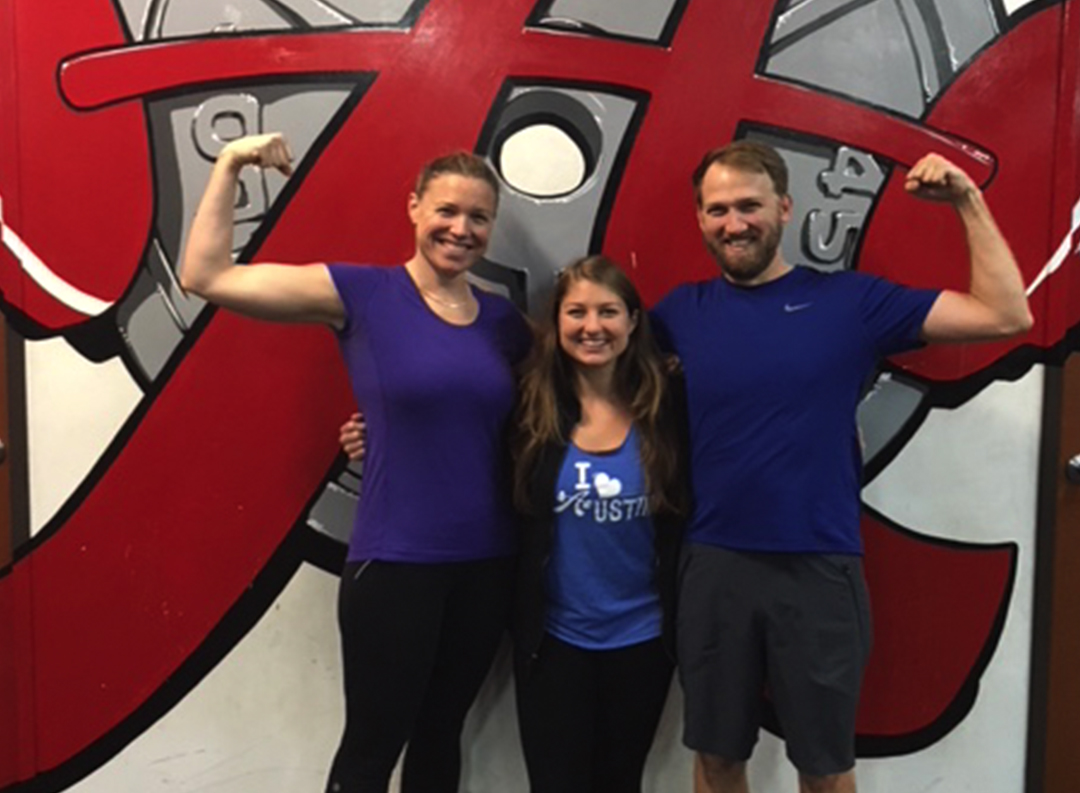 Marushka, a 35 year old data analyst, is a longtime client with a passion for fitness. Early in the relationship she brought in her boyfriend Aaron who hadn't exercised much in his adult life, but soon he was joining Marushka twice a week. Four years later, they have been married a year and have been training hard three times a week. They never stop laughing and enjoying each other's company. They even let their trainer, Beckie, use them as guinea pigs when she comes up with some funny partner workouts. Beckie said, "I love training with them and hope to know them for many more anniversaries!"
How long have you been working out at ASF?
Marushka 4.5 years; Aaron 3.5 years
Why did you decide to join ASF?
Marushka likes working with a trainer to get tailored workouts and to focus on form, and she loves being part of a small gym bc of the sense of community. Aaron joined bc he started dating Marushka – and as he had no exercise routine, wanted a trainer to help motivate him and keep him consistent.
What were your goals when you started?
To be healthy and more covered in muscles.
How close are you to meeting them?
Mission accomplished (plus a little holiday chub).
What changes have you noticed in your body, mind, spirit since starting at ASF?
Both are much stronger, toned, and have increased stamina.
Why do you like working out with Beckie?
There is no one better to spend the early dawn hours with than Beckie. She is always a bundle of energy and good cheer. She is so good at motivating you without being too tough, and makes you want to work hard through encouragement and warmth.
What is it about Beckie/ASF that keeps you coming back?
Beckie's humor and positivity. She listens to what you need/want and builds creative and fun workouts just for you – sessions never feel canned or repetitive. Marushka has been with Beckie longer than she has been with her husband, and is as devoted to keeping the relationship going forever 🙂
What are your goals & plans for the future at ASF?
To refuse to accept mediocrity and keep exploding. Aaron wants to be able to bench press Marushka.
What is your favorite food?
Marushka: tomatoes and cheese. Aaron: banana pudding.
Any advice you'd share with a newcomer to ASF?
The hardest part is getting in the door.
Anything else you'd like to add about your experience at ASF or with Beckie?
Thanks for everything, Beckie is the best and we love her. We're excited for many more years of sweat and laughter to come!