Athlete of the Month
ATHLETES OF THE MONTH: APRIL 2017
April is always an active month in any gym. It's almost summer and people are working hard to get those summer bodies in order. This month, one thing that all of our athletes of the month have share is that April isn't about that summer-bod, it's simply another month for where they prioritize their health and fitness. Another month where they leverage 30-minutes a day, one-or-two times a week to make themselves better. Amongst all the hustle-and-bustle of their lives, they are consistent in their goals to improve themselves and they are having fun getting it done.
ASF CENTRAL – DEBORAH LYKINS:

For this month, John DeLaPaz selected his client Deborah Lykins to be ASF South's athlete of the month. John says, "Of all of my clients, she most exemplifies 'athlete of the month,' as she consistently works hard to achieve her fitness goals.
In the beginning, our goal was relieve her constant back pain by strengthening her core. After a few months,  her core strength greatly improved & she can now deadlift & squat without any issues. The next goal was getting her ready for a half marathon she was running. Just weeks from the race,  she suffered a sprained ankle. For many this would be more than enough to justify not competing.   Not for Deborah, she competed & finished in a faster time than ever before. Her positive attitude & willingness to put in the work both in & out of the gym are why she is our athlete if the month.Thank you Deborah for being such an amazing client!"
ASF CENTRAL – RANDY BROOKS: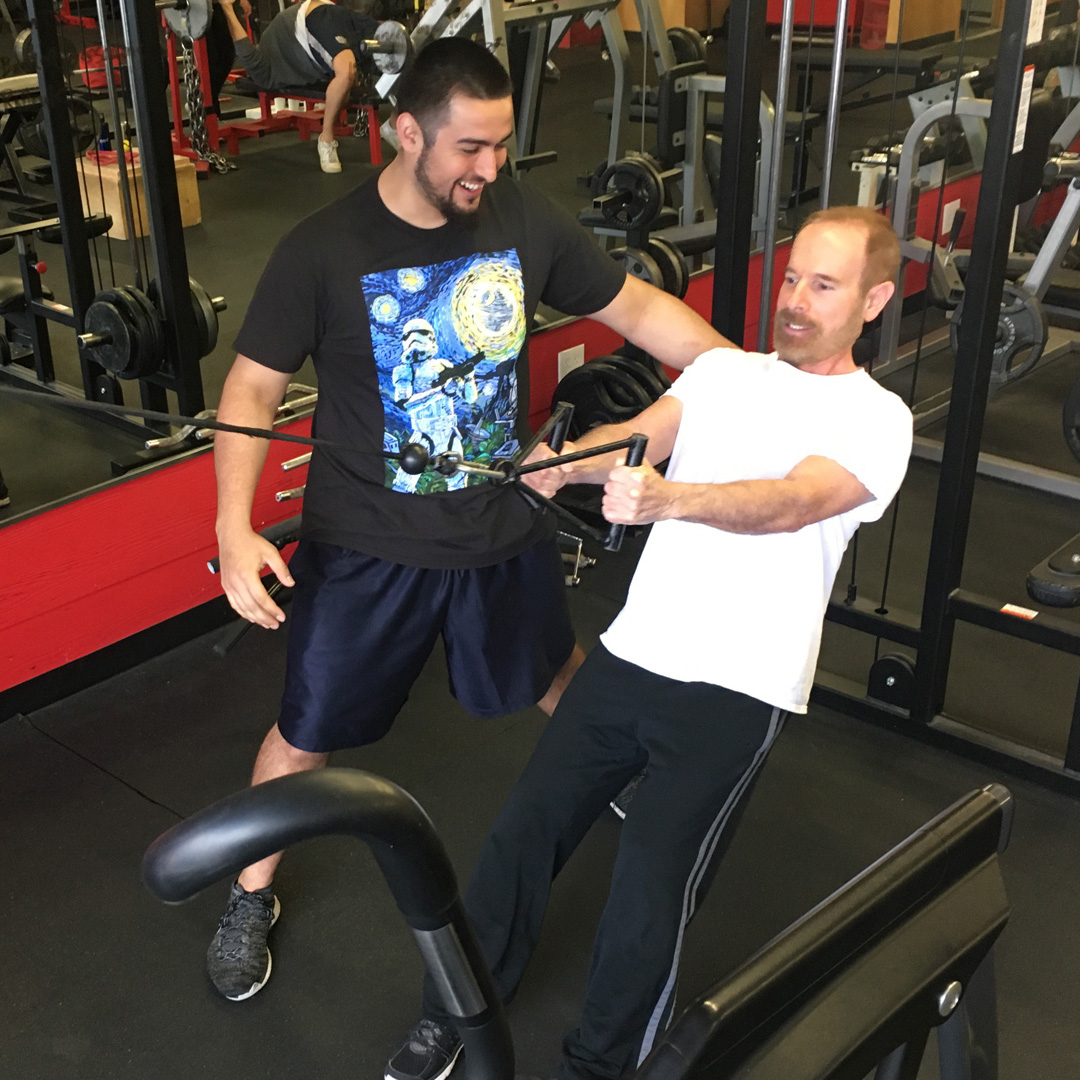 Randy is dedicated, persistent, and willing to learn new techniques to get stronger. His goal is to grow muscle and stay healthy doing it.
Randy Brooks came to Austin Simply Fit on doctors orders to get his back in shape or defer to surgery. Surgery isn't an option for this man. Since Randy's inception at ASF he has been relentless on his journey to better back health and a sturdy frame to build muscle on. Coming 3 times a week spending an hour of his day to train has brought his back strength to new heights and his bench to a staggering 240 pounds. A feat very few his age have been able to accomplish. Everyone at the central asf location knows Randy "brings the funny" when he walks in the door and it's that sort of enjoyment that makes training fun with Randy. Read about Randy's ASF experience here. 
ASF LEANDER – ROBIN MERKET:

In January Robin committed to cleaning up her diet and giving it all she's got in every training session. Within 6 weeks of deciding to commit to a healthy lifestyle both in and out of the gym her body fat went down from 35% to 27%, she is living the dream and replacing her lost fat mass with brand new muscles! Robin is dedicated and consistent toward her goals. She makes her health and fitness a priority and it shows!
We talked to Robin about her ASF experience and what it's like to train with Lucas. Read what she said here.