Athlete of the Month
Dominique Gergen: ASF South Athlete of the Month – March 2017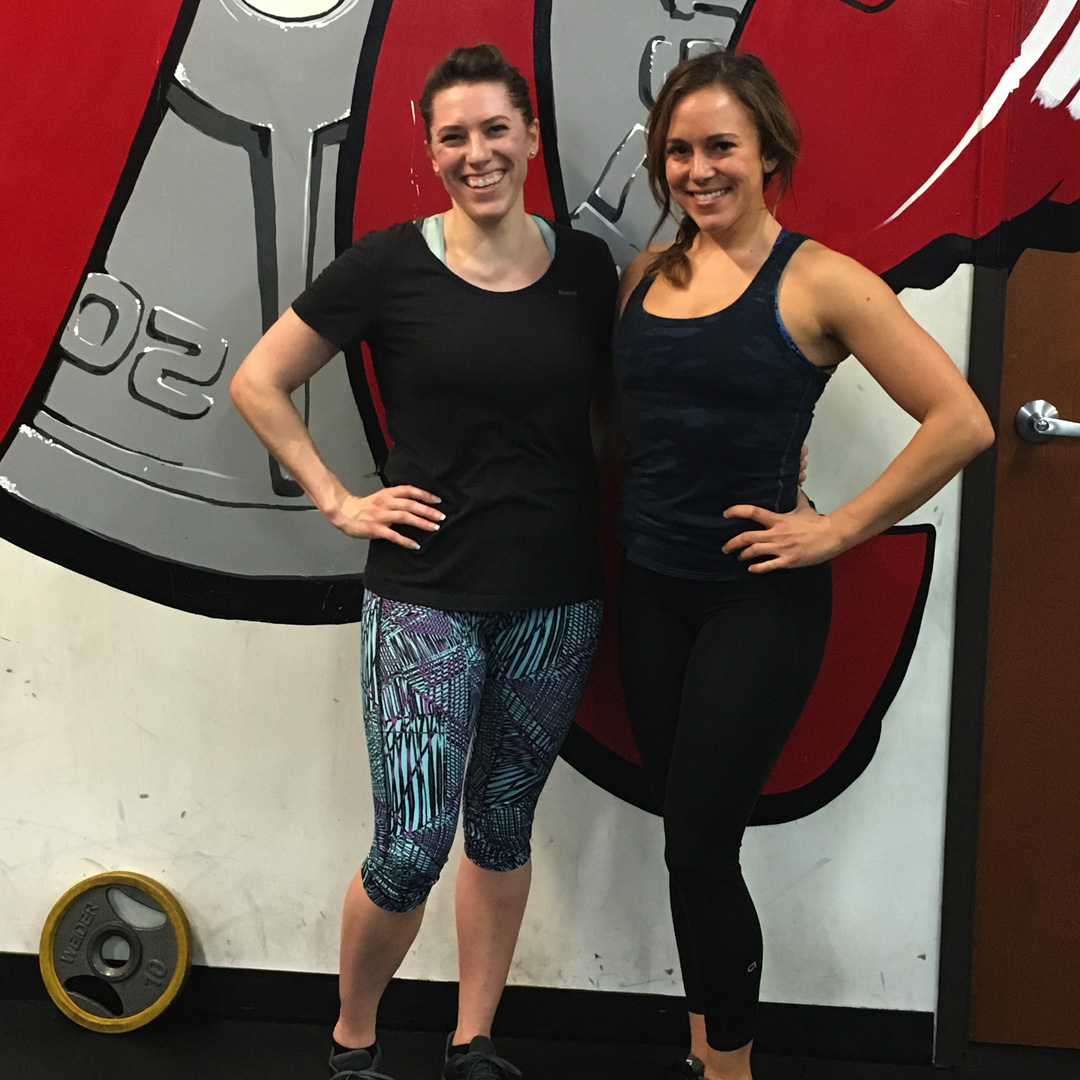 Dominique has been training with Chelsea at our Austin Simply Fit South location for a little over year. With career change comes a lot of lifestyle change, and her lifestyle went from being active to being more sedentary. And with that, she found our A-barbell and has worked hard to mold her life to provide her the balance and success she seeks. Congrats on all your strength and success, Dominique. We're so happy to be part of your journey!

What attracted you to Austin Simply Fit?
I had transitioned from a moderately physical job to a desk job, and sitting all day had me feeling horrible – back pain, weak, no energy.  Committing to regular exercise and keeping with it can be hard at the beginning, so I needed structure and accountability.  I chose ASF because it was important to me to build a good foundation for weight training – understanding the lifts and doing them properly.  Attempting to begin weight training at a big, commercial gym with no experience was intimidating; I would never have stuck with it.  Training with Chelsea takes the guesswork and anxiety out of it.  I get in, focus on doing my best for that workout, and get on with my day.  I have the confidence and knowledge now to train on my own as well.

What goals have you set for yourself since starting at ASF?
Getting started, my goals were to be fitter, slimmer, and stronger, and I've achieved that.  With the positive aesthetic changes, there's also the usual energy and mood-boosting benefits of regular exercise.  Along the way, I started to care less now about the number on the scale or the size of my clothing, than I do about the numbers I'm getting in my workouts.  A few weeks into my training, I was surprised and pleased to realize that I was no longer getting the daily headaches I'd been experiencing.  The changes I've experienced have all been positive, and have benefited me mentally and physically in so many ways.  My future goals are to just keep at it, keeping improving, and also to do unassisted pull ups, because I haven't managed that yet.  But I will!  Eventually…
Tell us about your experience at ASF and training with Chelsea:
I love training at ASF.  The individual attention has been a big factor in my progress, no doubt.  I really like that the environment is so encouraging, and everyone is enthusiastic about their achievements and other's successes.  As for Chelsea:  I couldn't ask for a better trainer.  In every session, she is actively attentive:  when I need a correction to form, she helps me focus; when something seems too easy, she makes it more challenging; when I'm struggling, she adjusts the goal for that day; when I'm just being lazy, she pushes me to work harder (but she's never overbearing).  Chelsea is genuinely excited about my successes, and her consistent instruction and encouragement has given me the confidence and knowledge I hoped to get when I started training.  I am appreciative of Chelsea's efforts – they have contributed to my progress as much as my own have, and I look forward to my sessions every week.