Blog
AUSTIN SIMPLY FIT NORTHWEST COMING SOON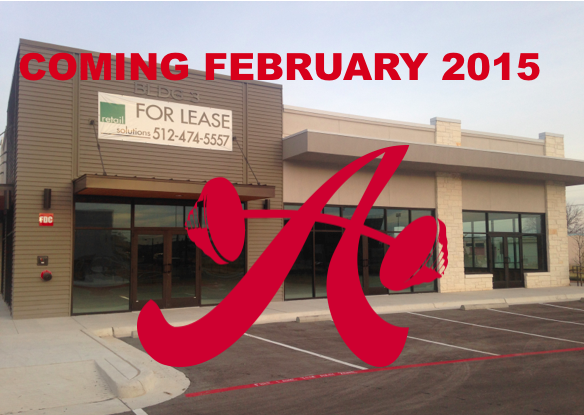 Austin, Texas (December 22, 2014) – Austin Simply Fit, a private personal training facility based in Austin, Texas, is opening its third location giving the Cedar Park and Leander communities direct access to their world-class strength training and athletic events. Austin Simply Fit Northwest will welcome athletes to its new gym and event center located at 2906 South Bagdad Road Suite 300 in Leander, Texas beginning February 1, 2015. 
The 5,100 square foot facility is double the size of Austin Simply Fit's flagship studio located in Central Austin. Athletes training at the new studio will have access to 10 experienced personal trainers with backgrounds in all facets of strength training and enjoy a state-of-the-art facility with the best equipment, and challenging one-on-one, small group, sports performance and powerlifting programs.
In addition to offering personal training, the new facility will serve as a venue for athletic events including powerlifting meets, bringing world-renowned athletes from across the country to Central Texas. Revolution Powerlifting Syndicate (RPS), American Powerlifting Federation (APF), and United States Powerlifting Association (USPA)are among the top federations in the world planning to host events at the new venue beginning on March 7 with the RPS Texas GAINZsaw Massacre. 
World-class powerlifter, entrepreneur and expert fitness trainer Mark Rogers founded Austin Simply Fit, opening the first of soon-to-be three private studios in 2010. Under his direction, the expert training staff at Austin Simply Fit helps hundreds of people achieve their fitness goals. Austin Simply Fit's strength-based fitness programs utilize high-intensity 30-minute workouts proven to be more effective than traditional less-intense 60-90 minute sessions. 
"Our unique training method changes people's lives," Rogers said. "We are blessed to have the opportunity to use our programs to empower those living in Leander, Cedar Park and surrounding areas."
Austin Simply Fit is recognized as one of the premier strength training facilities in Texas. Most recently, Austin Simply Fit received attention for its powerlifting success at the International Powerlifting League's (IPL) World Championships in Las Vegas. The team broke 7 World Records and earned six gold medals, three silver medals and one bronze medal. 
Austin Simply Fit will host its grand opening celebration in conjunction with the third edition of the Austin Simply Fit Games at the new facility on Saturday, February 21, 2015 from 10am to 4pm. The Austin Simply Fit Games consists of 10 challenges that test athletes' strength, speed and endurance. Prizes will be awarded to top finishers.
"We created the Austin Simply Fit Games to bring the community together for a full day of fitness and friendly competition," Rogers said. "Hosting the third edition of the games at Austin Simply Fit Northwest allows us to meet our neighbors and introduce them to our staff and the new space." To register to compete in the Austin Simply Fit Games, visit www.austinsimplyfitgames.splashthat.com. 
For more information or to schedule a tour of the new facility email Veronica Castelo at veronica@austinsimplyfit.com or call (512) 578-9287. To schedule a free fitness consultation, contact Jenny Barr at jennyb@austinsimplyfit.com or call Lance Olian at (615) 423-4174.