Muscular Endurance: Flexed Arm Hang
The Challenge:
Competitors will hold at the top of a chin up position for max time.
One attempt

Athletes will stand on the top of a box to reach the starting position

Time is stopped as soon as the athlete's chin goes below the bar

Points awarded to athlete with the longest time
The Why:
This tests an athlete's ability to maintain a level of performance while under a sub maximal load for a specific amount of time. This is not about the ability to generate force – it's about how long you can sustain an isometric contraction of most of the muscles in your upper body. While it may give you flashbacks to grade school PE, this is no kid's game! 
The Work:
To excel at this event, athletes must increase the strength and endurance of their forearms, biceps, shoulders, upper back and lats. To build muscular endurance and isometric strength, incorporate pauses and slow eccentrics in these movements: 
Pull ups

Chin ups

Bicep curls

Seated cable rows

Dumbbell rows
Athletes who will have a competitive advantage in this event:
Climbers

Gymnasts

Grapplers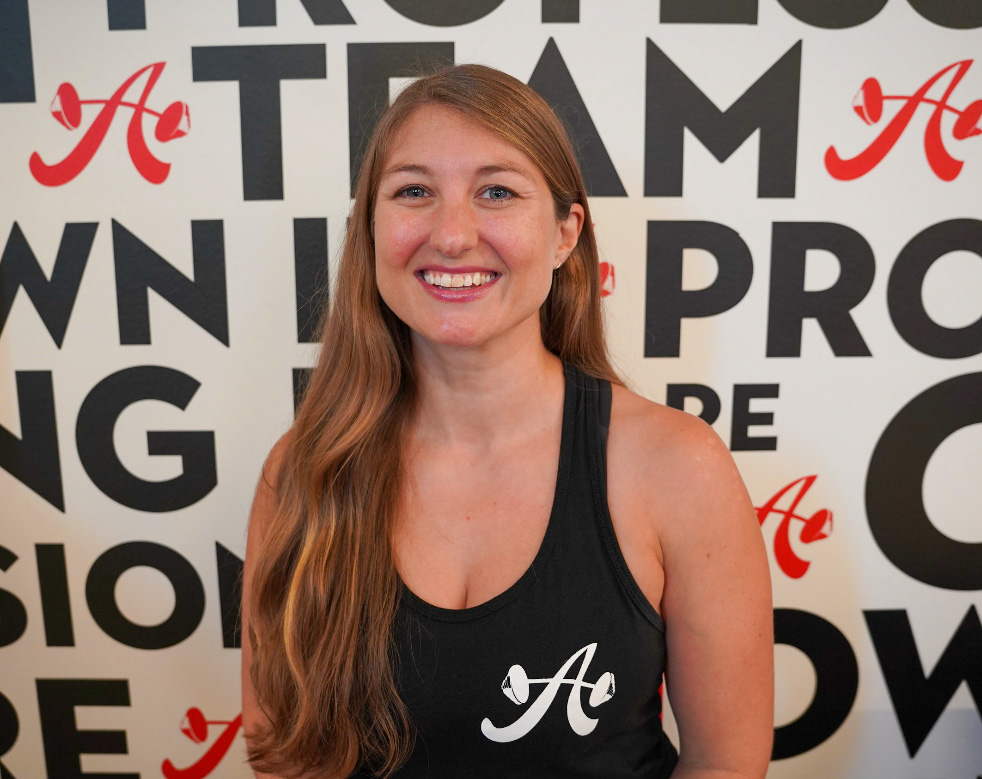 Beckie Lough and I are going on 10 years together and I could not be happier. She is so warm, funny and fun to train with - she is always coming up with new things for us to try, and knows how to push you in just the right way.
– Marushka Bland