Online Personal Training Packages
Stay healthy and strong while you're at home! Austin Simply Fit is excited to offer online personal training packages to new and existing clients. We will customize 30-minute virtual private fitness training and small-group virtual workouts for you to enjoy in a live video session from the convenience of home.
Virtual Personal Trainers Go Wherever You Are
Train with your favorite Austin Simply Fit certified personal trainer just like you're at the gym. Whether you have a home gym or need to substitute free weights for household items, you can take our fitness studio anywhere you are and enjoy upbeat creative personalized training. Each virtual workout is designed to be effective, efficient, and full of energy. Your fitness and health goals are our priority and we're here to keep you accountable and on track every step of the way.
Schedule an Online Personal Training Session
Austin Simply Fit and our dedicated certified personal trainers are here to provide health and fitness training online. Our virtual personal training will help you reduce stress, increase motivation, and achieve your physical goals.
LET'S GET STARTED!
FREE First Workout
FREE 1-Hour Virtual Consultation
Personalized workouts for your goals!
Personal Training Packages for All Fitness Levels
Want to feel the burn with your partner or a few close friends? Prefer a solo workout at home? Austin Simply Fit has a personal training package for you!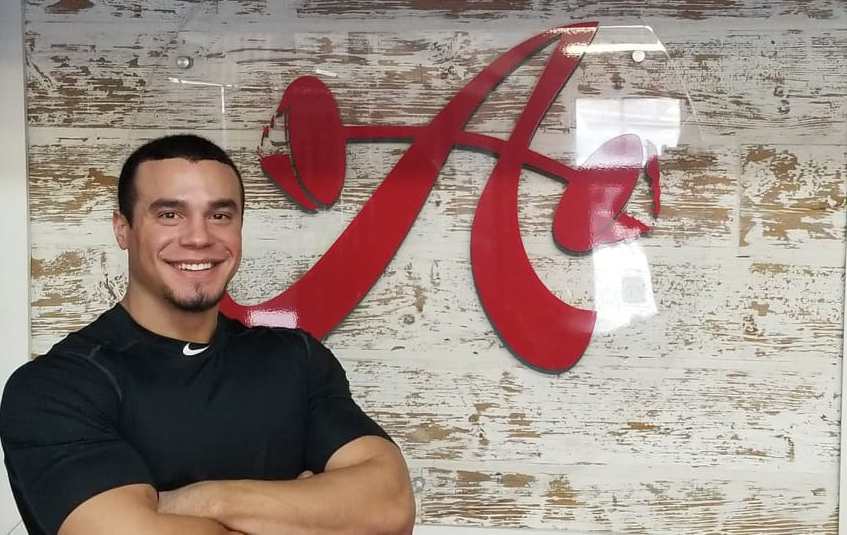 Eric Brooks keeps the workouts fun, fast, and ever changing to keep you on your toes. The gym is always clean, never crowded, and has great energy. I would highly recommend Eric and Austin Simply Fit to anyone looking for a personal trainer.
– Guhan Venguswamy