Athlete of the Month
CLIENT HIGHLIGHTS | MARCH 2022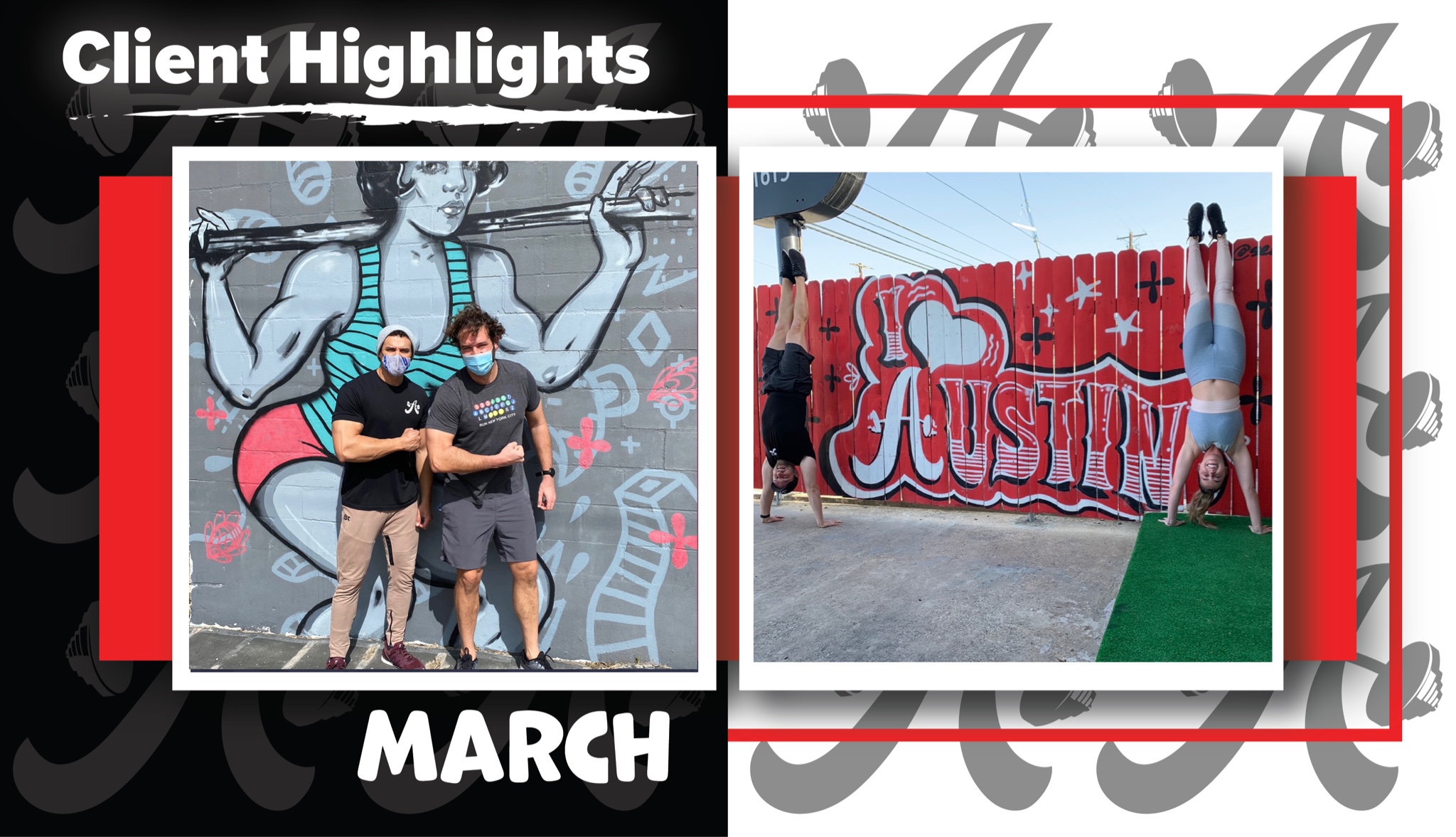 As a personal training studio, we get the fun of working with all kinds of people with all kinds of goals. Brittany and Drew are loving their workouts for totally different reasons – Brittany is trying tons of new, acrobatic movements, while Drew is focused on improving what he loves the most, running. With dedication, a positive attitude and smart programming, both athletes are surprising themselves with what they are able to do. Keep it going, y'all!!
ASF South: Brittany Bateman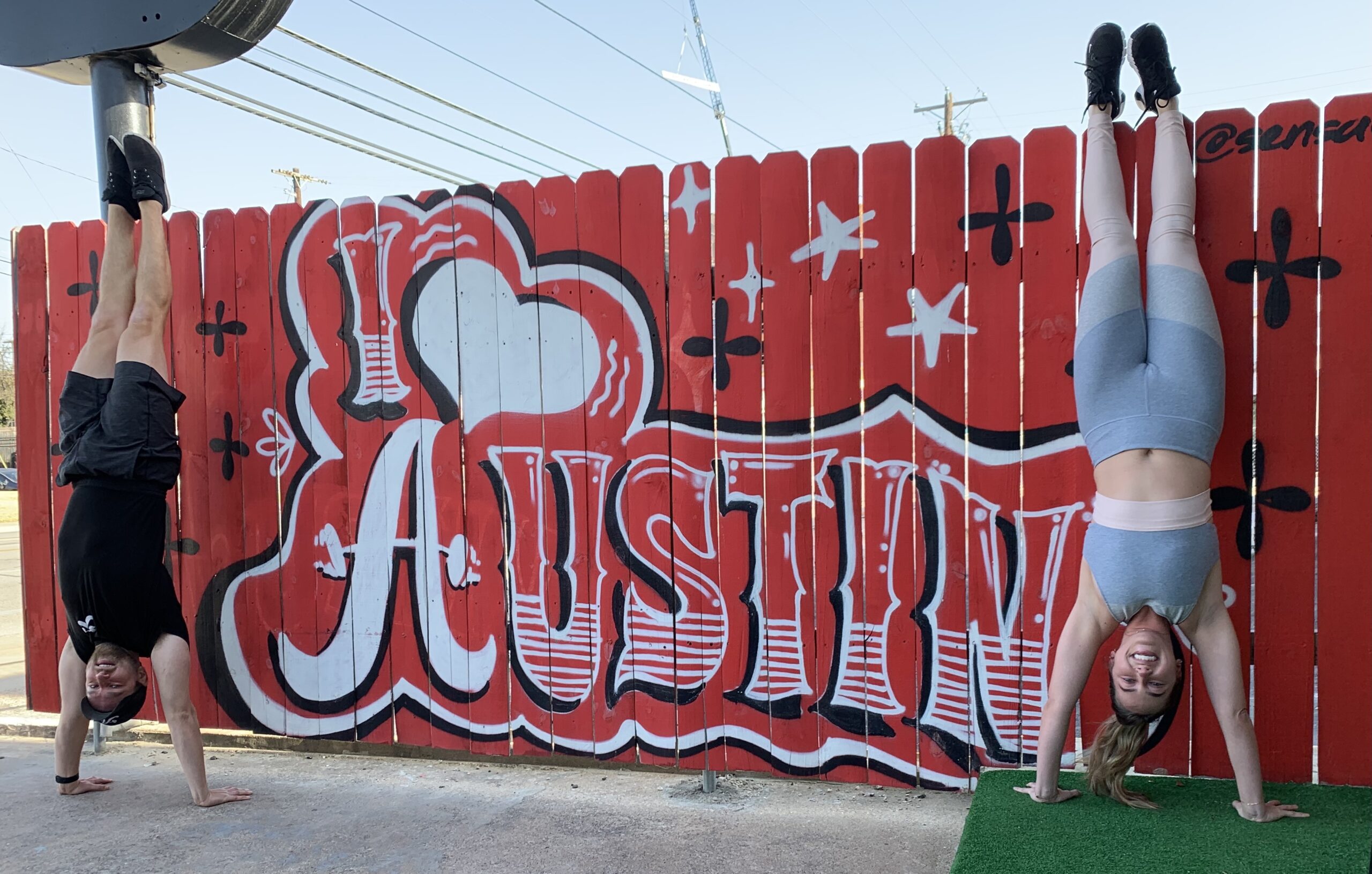 From Brittany's trainer, Dave Stogsdill:
Brittany is the Athlete of the Month for her consistent commitment to her workout schedule and the positive attitude she brings to every session. We have been training together for over a year, and she has made some incredible progress! She's now able to bust out full range of motion push-ups on the floor, she's building the foundations of Olympic Weightlifting, and she's getting stronger on more gymnastics skills like our handstands and pull ups! She has worked hard to achieve these goals, and deserves to be celebrated for her efforts! Regardless of what I ask her to do, she embraces every challenge willingly and is constantly surprising both of us of what she's capable of! Keep up the great work, Brittany!
Brittany told us a bit about training with Dave:
What do you enjoy most about training with your trainer at ASF? Dave is my biggest cheerleader and always makes me feel like I can crush whatever workout he has planned for me. When I started at ASF I really just wanted to "tone up," and everyone told me strength training was the best way to achieve that. I never thought I would be attempting hand stands, knocking out actual pushups or power cleans… I didn't even know what those were a year ago! Dave makes every workout fun and I truly never dread coming to the gym to train. Not only is Dave an amazing trainer, the rest of the staff at ASF are super supportive and definitely help me to feel confident trying new things, I'm super thankful for all of them!
What have you been most proud of since you started training? So many things! It sounds cliche but I'm most proud of how strong I have gotten over the last year or so. I never considered myself an athlete and that has definitely changed since working out with Dave at ASF. I remember a time when I could hardly do a real push up and now I can successfully do quite a few in a row! Feeling strong is the best feeling and I have Dave and ASF to thank for that.
What are you looking forward to? I am most looking forward to continuing to try new things in the gym and continuing to get stronger while still having fun. Who knows… maybe I'll even be able to successfully do handstand for longer than a few seconds!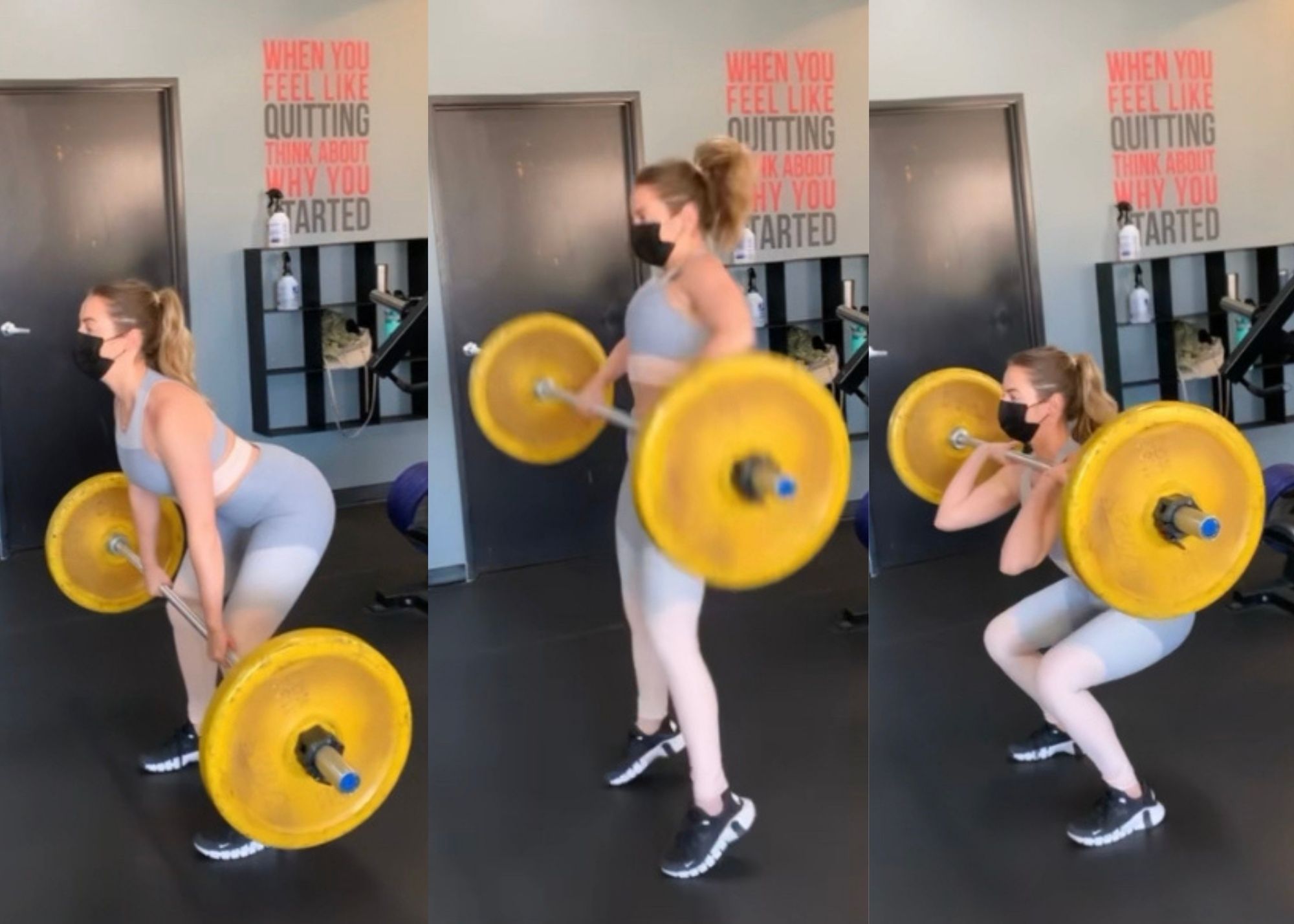 ASF Central: Drew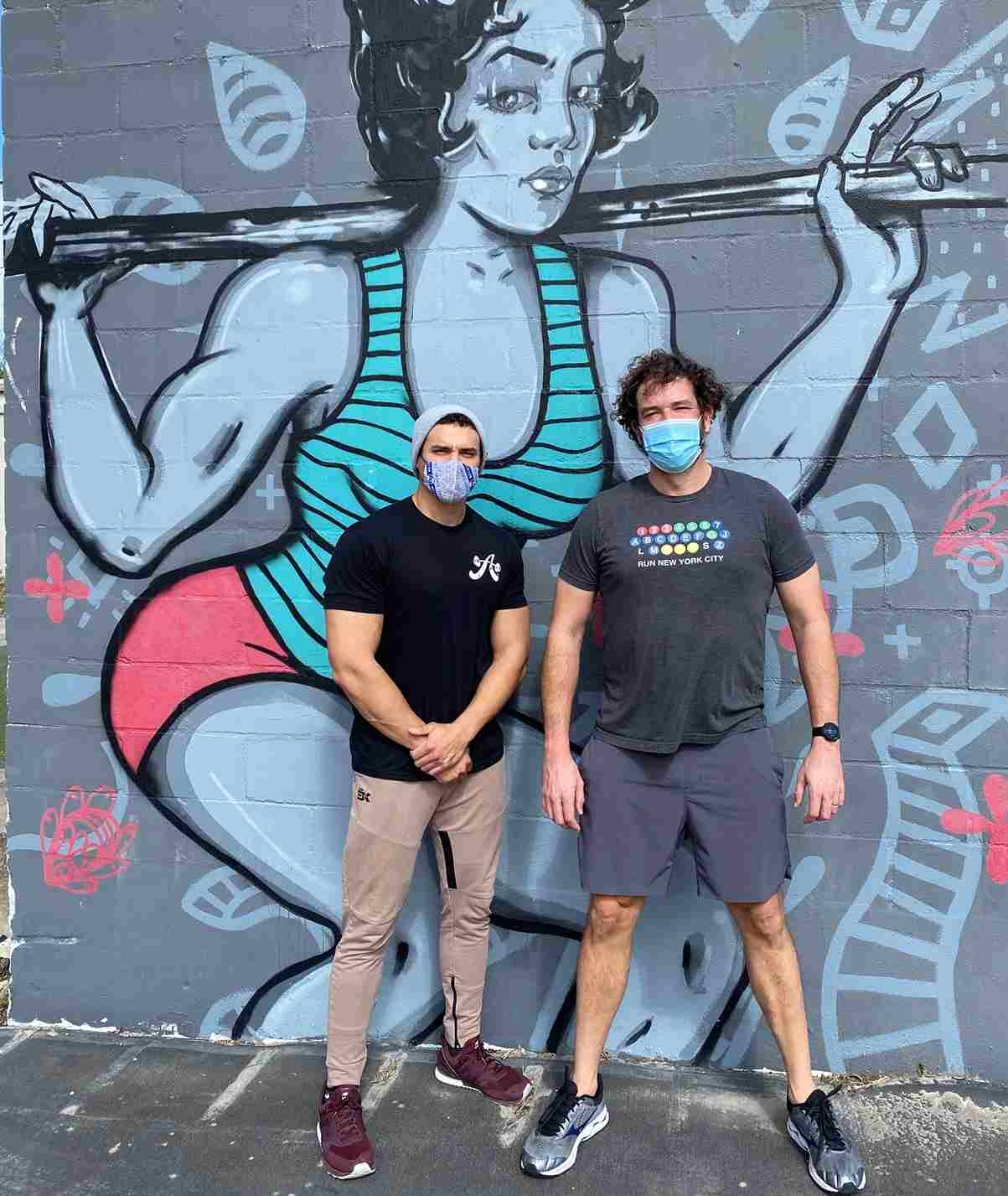 From Drew's trainer, Eric Brooks:
During our time working together, Drew and I have heavily focused on getting him back to pain-free running. The process has been arduous, and setbacks have occurred, but nothing has stopped Drew from pursuing this goal with relentless effort, discipline, and dedication to seeing it through. Drew understands the importance of accepting new challenges, regardless of difficulty, with a "win the day" attitude that makes coaching him extremely rewarding.
His pursuit of this goal has built the foundation for quality progression in many of the areas that will improve his overall running performance. Drew is the epitome of what it means to both trust the process and enjoy the journey while working toward an end goal that requires mental fortitude and patience. It's a great feeling to be able to help him work toward such a meaningful goal.
Drew shared his thoughts on his experience: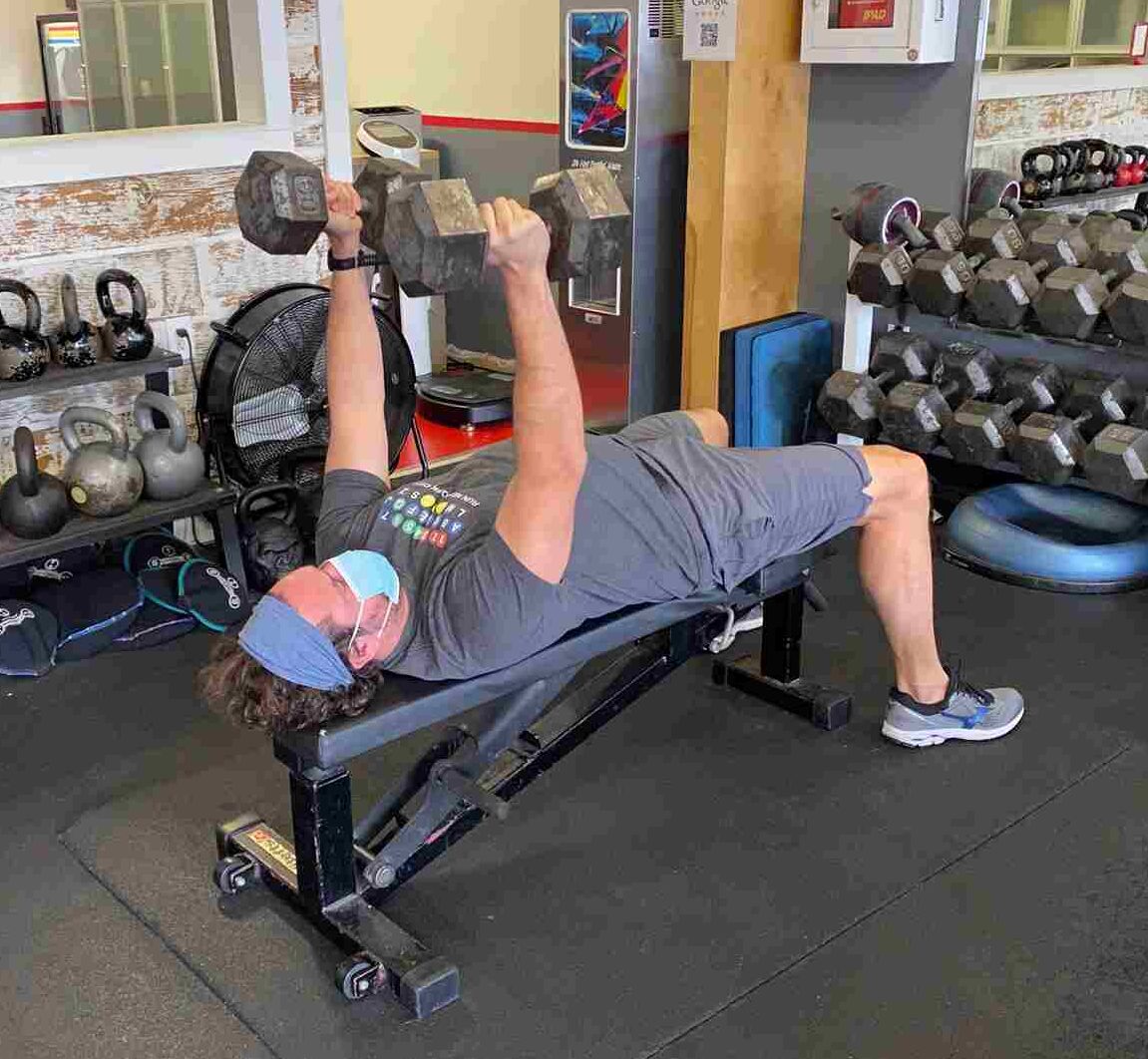 What do you enjoy most about training with your trainer at ASF? I know that every time I go into ASF, Eric has planned a workout that will be new and challenging. Before the pandemic, I worked with trainers at other large gyms, but I always seemed to plateau in my interest and results. Since switching to ASF, I've seen real results quickly and can tell that every session is designed to strengthen me in a different way.
What have you been most proud of since you started training? That sticking with my strength training plan and complementing it with cross training (biking/running) outside of class is producing results I thought I could only realize in my 20s.
What are you looking forward to? Running! I've run a marathon and love running, but during the pandemic I developed several foot and hamstring issues that kept me from running consistently for over a year. Eric incorporates my physical therapist's exercise suggestions and I'm back running, building up my time and mileage, which I know my training with Eric at ASF is key to improving.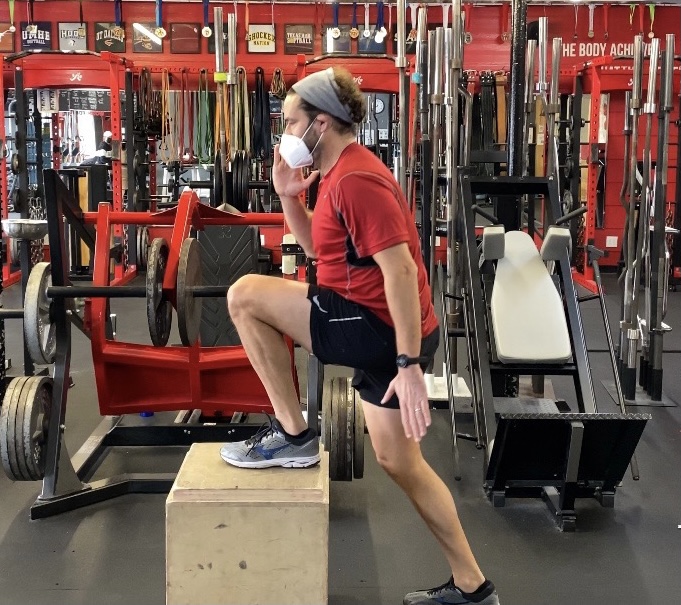 Schedule your complementary fitness consultation and first workout with one of our qualified personal trainers.