Athlete of the Month
SPORTS PERFORMANCE HIGHLIGHT: Zoe Tanner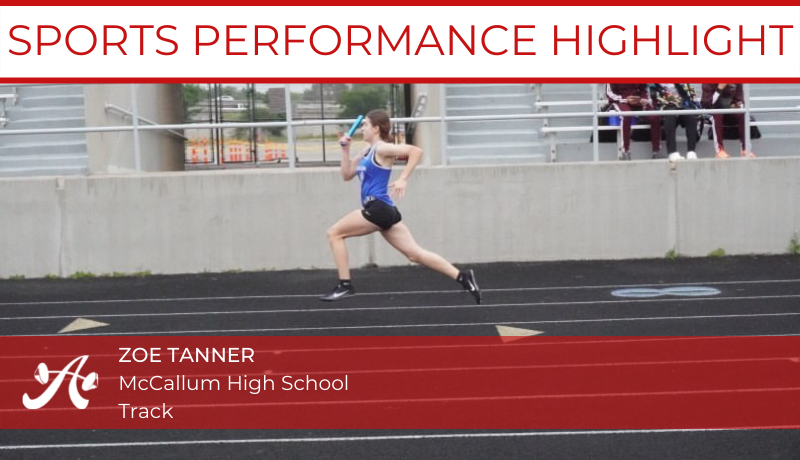 Coach Sierra loves the perspective she gets when works with a student athlete over the course of several years. Zoe Tanner, a junior at McCallum, has developed her skills and strength over the last few years, and her dedication is paying off.
Coach Sierra says:
I'm choosing Zoe because of her constant effort, especially now that she's evolving into the athlete she has always set out to be. With her mind set a little more (she has hopes to run in college), her effort has increased tenfold.
Zoe is one of my OG athletes. I have been one of her coaches since she was so young, and I've had the pleasure of witnessing her growth in many ways. It's quite rewarding. I never have to ask Zoe to work and give me effort in our training sessions. Even during Covid lockdown days, in 105+ degrees, Zoe would be out there in the field with me, putting in work, wanting to stay ready for whenever school/sports opened back up. She never missed a beat. She always comes ready to work and to give me her 100% of that day.
I have little time left with Zoe (she will be a senior next year), but I've enjoyed our time together so far, and can't wait to see what she does with her future!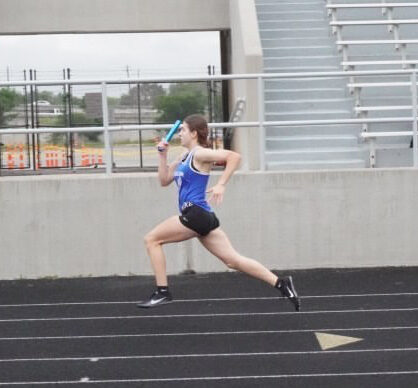 Zoe told us about her years of training with Sierra:
In what ways has your athletic performance or physique improved? This is my third year training with Sierra, and coming to ASF is the best decision I have ever made to further develop my athletic capabilities. The difference in muscle I have from freshman year to now is insane. Getting stronger has allowed me to run faster.
What keeps you motivated to keep training with Sierra? Every time I come into the gym, Sierra pushes me to get stronger and better myself. Since training at ASF I have gained confidence in the weight room that has turned into confidence on the track. The overall atmosphere of the gym is very positive and encouraging. 
What has Sierra taught you about lifting and nutrition to improve health and performance? Since my first day, Sierra has preached doing everything with intent and the right form, and that getting enough water and food is the best way to get results. 
What are your plans for the future? I'm planning to get new PRs this season, and in the future I'm hoping to run track in college. 
Learn more about the Athletic Development and Performance program.
If you know a student athlete who could benefit from training under Coach Sierra Nevels, send them our way! Click here to book a fitness consultation and complementary first workout!