Athlete of the Month
CLIENT HIGHLIGHTS | NOVEMBER 2021
These two Sabrinas prove that even coaches can benefit from coaching!
Sabrina Wright is a personal trainer, and she has been having fun diversifying her training while overcoming injuries with her coach, Kimi. Sabrina Martinez teaches Pure Barre, and she's been building her strength and motivation by working with Nicky.
Encouragement, guidance, thoughtful programming and skills development are just a few of the benefits our personal trainers can provide, regardless of your experience level!
ASF CENTRAL: SABRINA WRIGHT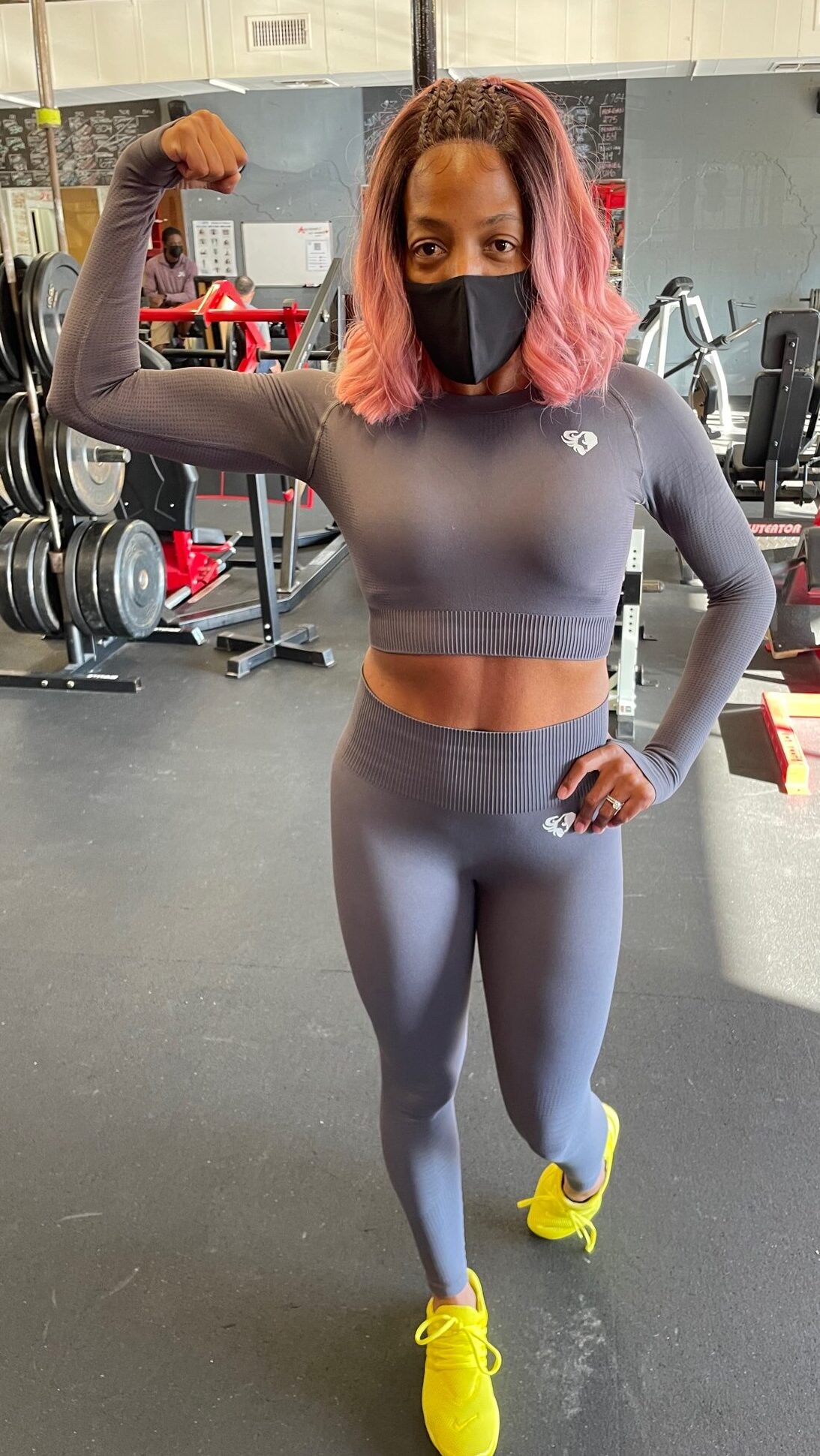 From Sabrina's trainer, Kimi Adeigbe:
I chose Sabrina because she is one of the most coachable clients I've ever worked with. She's a certified trainer herself who was humble enough to accept help from another trainer, and I commend that to the fullest. As Sabrina has struggled with a frozen shoulder, we've worked together to modify her program since February. She's improved so much that we are now moving into exciting lifts like SSB squats, Trap Bar deadlifts and are slowly incorporating overhead presses. We have fun and even dance during our sessions each week. It's a joy to train her and I can't wait to see her continued strength and success.
Sabrina told us a few things about her experience training with Kimi:
What I enjoy most about training with my trainer is the fact that my knees and back don't hurt when she trains me, and she listens to what I'm trying to achieve, including gaining mobility back in my shoulder after suffering from frozen shoulder for over a year now, and implements that into my sessions.
The thing I'm most proud of since starting training is the muscle that I've gained and the strength I've adopted.
What I'm looking forward to is continuing to gain more strength and size while keeping my waist small.
ASF SOUTH: SABRINA MARTINEZ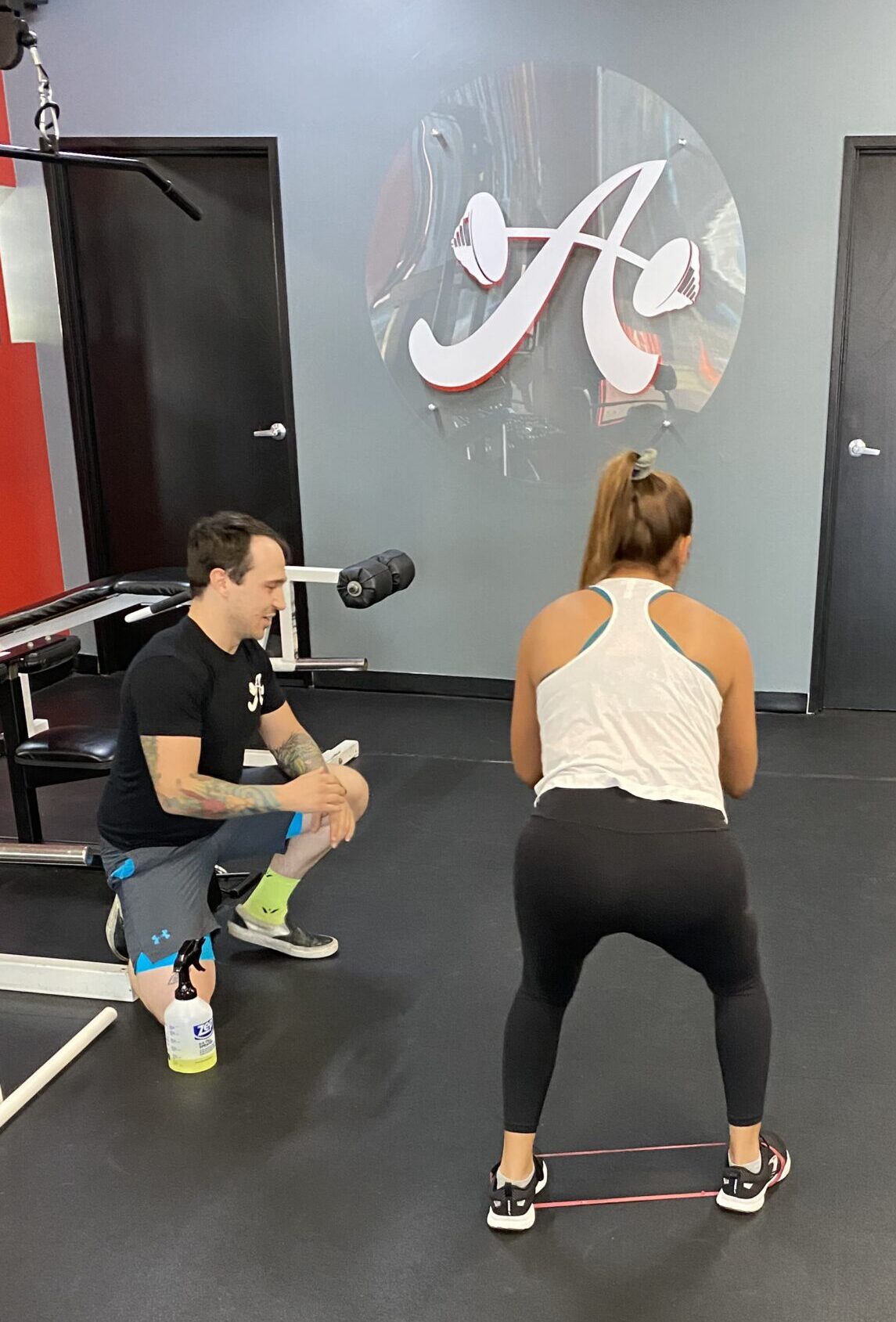 From Sabrina's trainer, Nicky Trbovich:
My Athlete of the Month is Sabrina Martinez. Sabrina was my first client at ASF and she was looking for motivation and some help in strength building. Every session we have, Sabrina brings a positive attitude and the ambition to complete every challenge I place in front of her. It is safe to say I am always more than impressed with her performance every time we train. It has been awesome watching her strength grow after each visit and I can't wait to see where we end up.   
On top of our training, she works over 40 hours a week as Speech-Language Pathologist and still finds time to teach Pure Barre classes. Even though she came to Austin Simply Fit looking for motivation, I find myself being motivated by her. When you see how much she accomplishes in a day, it is hard not to be inspired to give it your all as well. Great job Sabrina! I am very grateful to have you as a client and friend.
Here's what Sabrina had to say about training with Nicky:
What I enjoy most training with Nicky is his motivation and constant confidence in me that I often don't have in myself. He's always willing to challenge me and has confidence in my ability to complete whatever he throws my way. He's always there providing motivation along the way, which is a huge help!
I'm proud of the strength that I have gained in the past 3 months. I feel the strongest and the best I've ever felt in my life.
I'm looking forward to continuing my journey at ASF and with Nicky. I'm having surgery in a few weeks and I look forward to the day I can return and make a comeback. I'm only getting stronger from here.
If you're ready to see what a personal trainer can do for you, click here to schedule a free consultation and first workout!