Athlete of the Month
CLIENT HIGHLIGHTS | AUGUST 2021
There are so many reasons to exercise, and our clients know that focusing on performance and strength can not only get you aesthetic results, but also leads to feeling supremely empowered and having a ton of fun!
Viola and Zack have been working hard on big challenges – pull-ups and deadlifts – and the progress they are making keeps them coming back for more. They put in the work, and with their trainers' guidance have surprised themselves with what they've accomplished. These stories motivate all of us, including other clients watching them in the gym! Keep it up, y'all!
ASF CENTRAL: VIOLA ISSLEIB
From Viola's trainer, Nick Adams:
I nominated Viola for Athlete of the Month because she proves each and every time here in the gym that age is just a number and that it's never too late to find your passion and do it – she didn't start strength training until her 50s. She had never done a pull-up before in her life, and now she's doing sets of 5 with no assistance. She's deadlifting over 250 lbs, and her next goal is bench pressing her bodyweight, which she's on track to do in the next five weeks. She brightens up the morning of not just myself, but everyone in the gym. She's quickly become a fixture here at ASF.
We asked Viola a few questions about her experience training with Nick:
What do you enjoy most about training with Nick?
He pushes me past what I thought my limits were and what I thought I could accomplish.
What have you been most proud of since you started training?
PULL-UPS! Never thought I could ever do pull-ups, and now I'm doing sets of 5 with no aid. And when other clients say how proud they are of me in the gym here and that I've inspired them. I never thought I would be an inspiration to other people.
What are you looking forward to?
To continue getting stronger and leaner and to see what else I can accomplish. I enjoy coming here so much.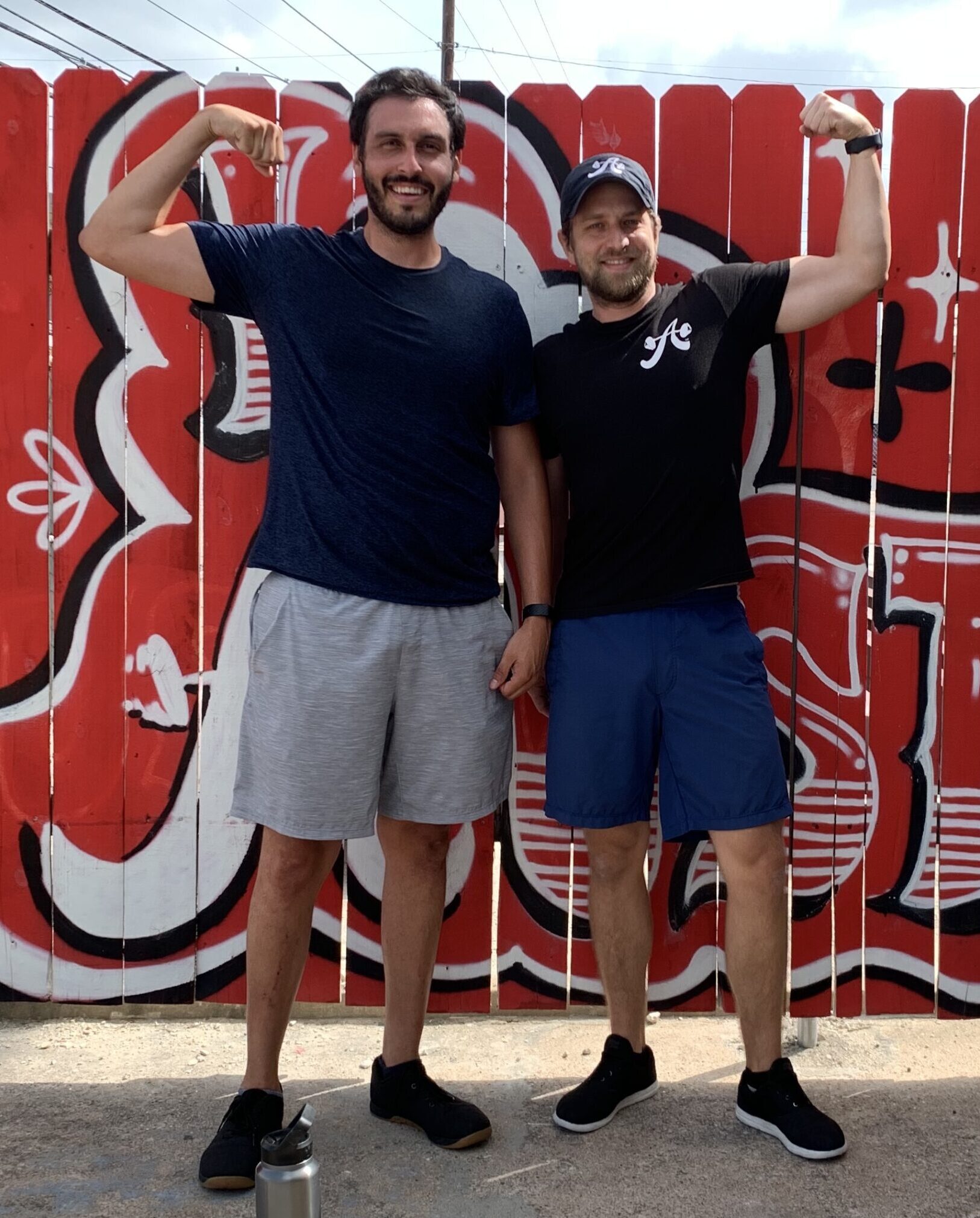 ASF SOUTH: ZACK SNYDER
From Zack's trainer, Dave Stogsdill:
I've chosen Zack as the Athlete of the Month for his dedication and commitment to moving better. He understands that creating more range of motion and better shapes leads to better progress. Every week, Zack comes in with the mindset for improvement, which has allowed him to make huge gains in his flexibility/mobility, his skill development, and his overall strength. When we started working together, Zack wasn't able to touch his toes, and we were working 95 lb deadlifts off 8" blocks. Since then, he's PR'd his deadlift from the floor at 315 lbs! Great work Zack, excited to continue pushing the needle forward!
Zack had a few things to say about working with Dave: 
What do you enjoy most about training with Dave?
I mean, Dave is always excited whenever I come to work out. When I increase my max lifts or have a personal best, he's always just as excited if not more so. He knows how the body works, too. If I have some muscle tightness or the exercises aren't activating the right muscles, he knows the solutions and has about 10 different ways to solve the problem.
What have you been most proud of since you started training?
I'd have to say it was the deadlift progress we made in such a short amount of time. We went from a small max weight off of one block, to adding almost 100 pounds and removing the block in only a few months. As tedious as the stretching and physical therapy exercises were, the results made it all worth it.
What are you looking forward to?
I'm looking forward to continuing to gain muscle and being in the best shape I've been in since high school. I love seeing improvements during our sessions every week. I feel the biggest improvements I've made since I started have been with ankle mobility and hip flexibility. I'm most looking forward to looking great in my suit for my wedding in a couple of months.