Blog
Quarantine Fitness Kit
Things have been pretty crazy and uncertain over the last few weeks. Settling into Austin's "Shelter in Place" order has required an incredible amount of energy and patience. Our children are attending our conference calls, workouts are blending together with our morning check-in meetings, and all the bits and pieces of life are just swirling together. But hey, we all know how happy the pets are to have us home all the time. 🙂 
While we haven't been training in person at the studio, our clients and personal trainers have kept up their workouts online! Protecting this time together has helped us clear the space for us to separate ourselves from the big swirl through dedicated personal time. These sessions are typically only 30 minutes, and our trainers make sure it's the most effectively used time of your day so that you feel refreshed and ready. And hey, if you want it to be family time — invite the household to join.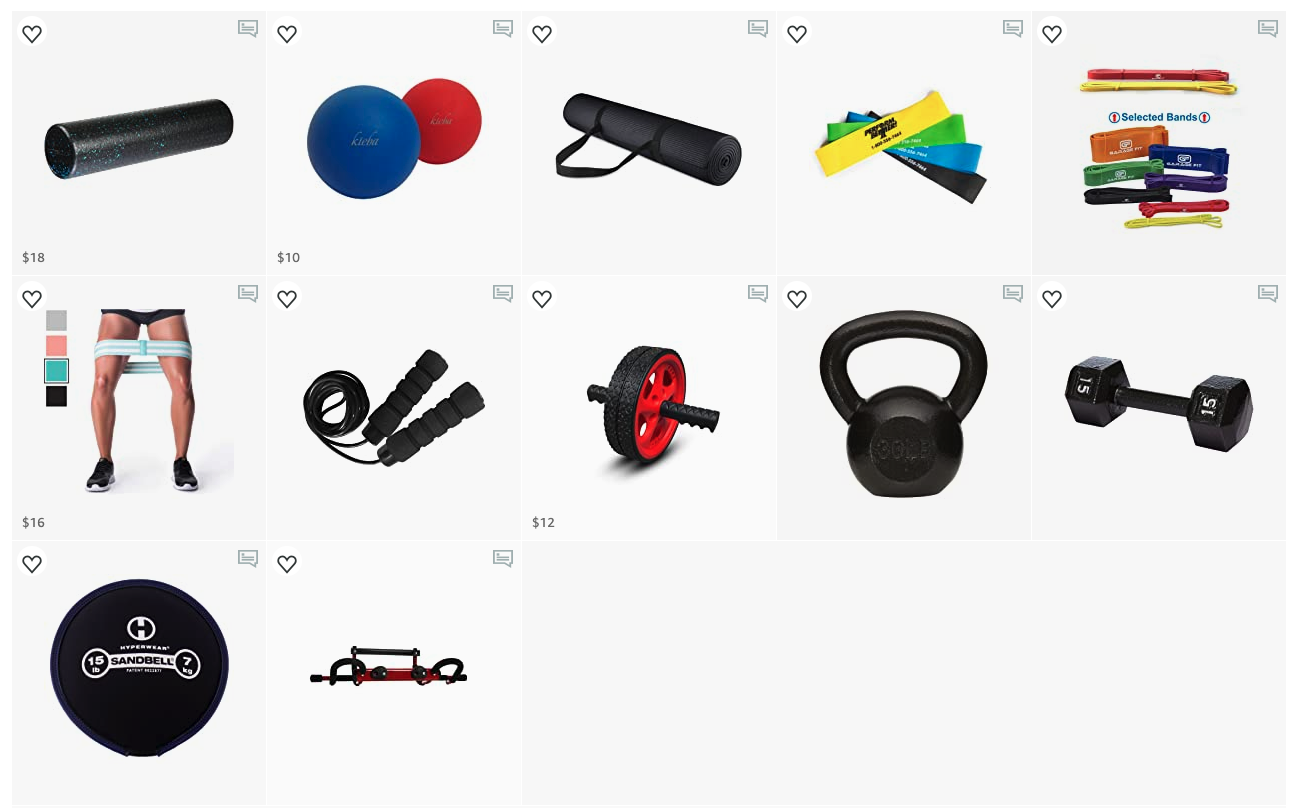 During our online training, we've been taking stock of what clients and trainers have found helpful and created this amazing Quarantine Fitness Kit. Bodyweight exercises are great and adding in some simple equipment that you can order on Amazon will offer more variety, and resistance to your workouts.

Here's what we're recommending:

While you most certainly can get a good workout with no equipment at all, these kinds of tools can add variety and fun to your daily routine. Ask your trainer for recommendations specific to you! We are here to help feel as good as possible throughout this chaos – thank you for being a part of the Austin Simply Fit community!