Athlete of the Month
ATHLETES OF THE MONTH – SEPTEMBER 2017
ASF SOUTH – STEPHANIE PEREZ: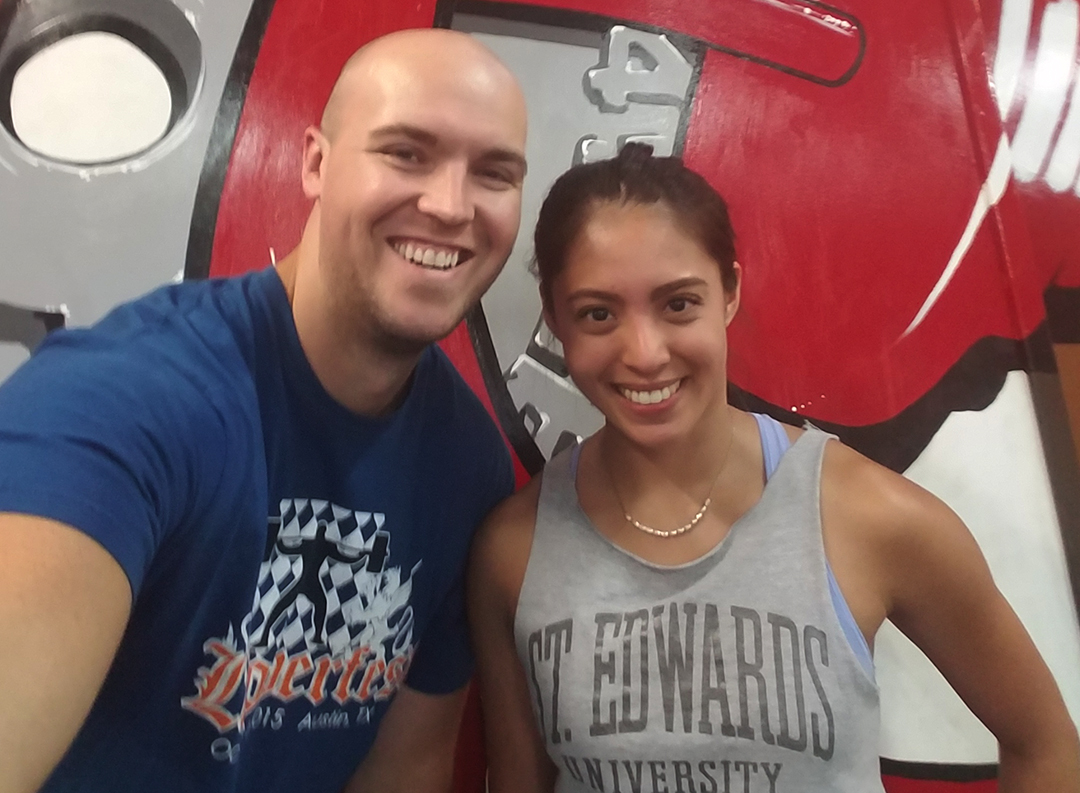 Stephanie has been training with Coach Theo for 5 months and has been one of my most consistent clients. She works in the government trying to keep our environment safe and beautiful. Stephanie has continued to improve in both skill and strength and shows up to every session early and ready to work. She has doubled down to her commitment to fitness by building her own home gym so she can train more frequently and keep improving. Stephanie has been an absolute pleasure to train and keeps proving that strong women are powerful women in and out of the gym.
Read more about Stephanie's experience with Theo here
!
ASF CENTRAL – ADAM BUHRMAN:
Adam was chosen as Athlete of the Month – Central by his Coach, Sierra, because he always shows up ready to go without hesitation. Their sessions are great, we share great stories and their is never a dull moment from talking movies , sports… thought occasionally there may be some bickering over sports (haha). His smile and wave coming through the door lets Sierra know this is going to be a good day!