Athlete of the Month
Dottie Wagner: February 2017 Athlete of the Month – ASF South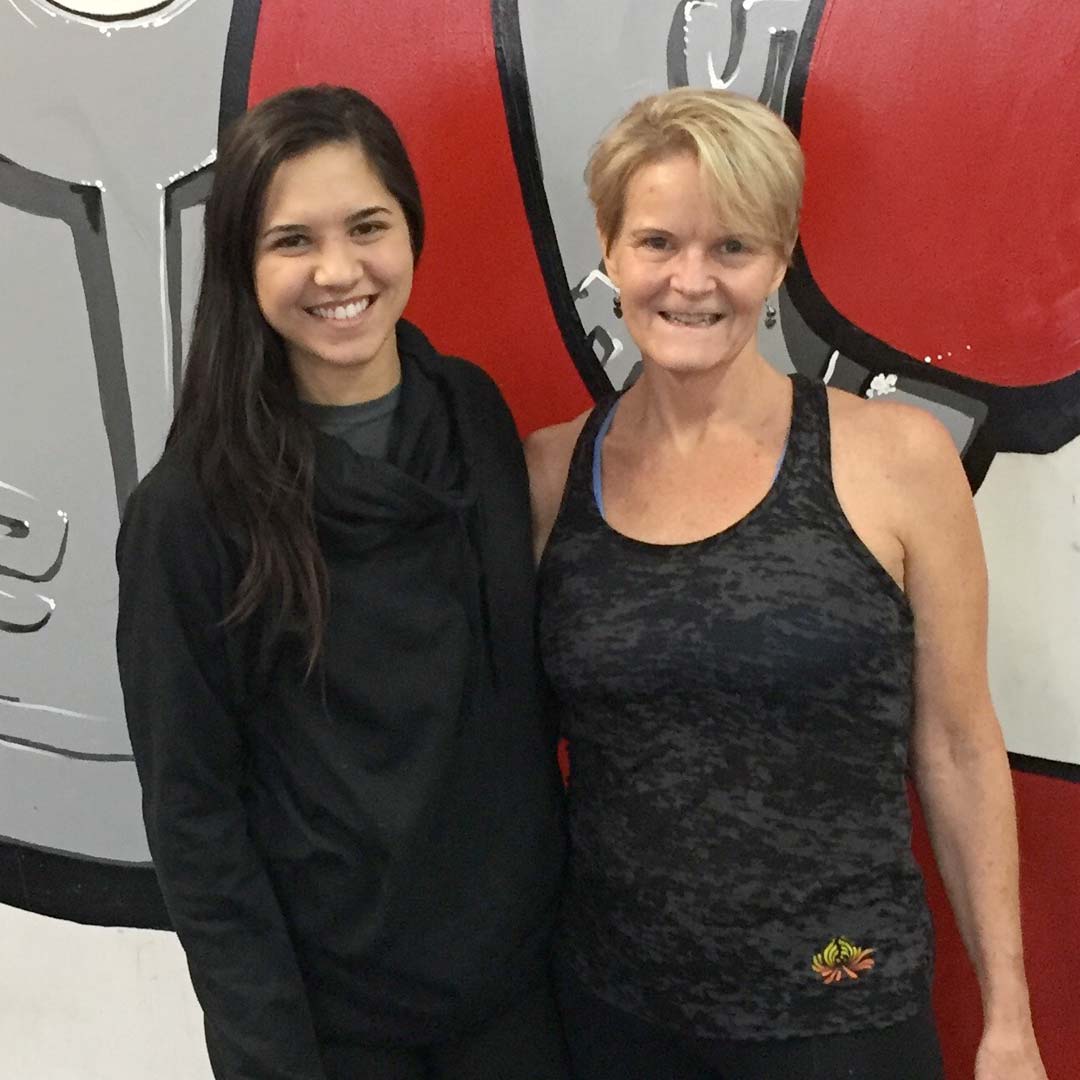 Dottie is a 56 year old WOAH-man with an kickass attitude and contagious energy. She was nominated by her trainer Amanda because she has reached her goal of 
becoming stronger, not just physically, and is challenging herself by doing her first powerlifting meet in March! Dottie is also a yoga instructor and to top it all off, she does kickboxing in addition to kicking a$$ at ASF!
How long have you been working out at ASF?
I think I started working out at ASF in January 2016.
Why did you decide to join ASF?
I started after talking to Jen Andrew, who owns the yoga studio I was teaching at. She had been training there and was doing powerlifting. I was intrigued and had been wanting to get into a weight training program.

What were your goals when you started?
When I started I wanted to get stronger and, hopefully, hold the age related muscle decline at bay!
How close are you to meeting them?
I am most definitely stronger, more confident in my body's abilities and am preparing to do my first powerlifting competition in March.
What changes have you noticed in your body, mind, spirit since starting at ASF?
I have been surprised at how my body shape has changed and how strong I have become. Also, I have noticed how that strength has made other activities, like kickboxing and yoga, better.
What challenges have you had to overcome, if any, since starting out at ASF?
I lost my brother to suicide in Feb. 2016 and my mom to lung cancer (only 3 months after diagnosis) in Aug. 2016. It was an incredibly stressful year! There were times that dragging myself to the gym was the last thing I wanted to do. Several times I was choking back tears and, one day, I simply burst into tears while lifting. Amanda was wonderfully supportive and compassionate. I was always glad I had made the effort and always felt better after working out. Endorphins will do it every time!!
Why do you like working out with Amanda?
Amanda is an incredible trainer! She is very knowledgeable and really knows how to tailor the training program for my needs. She watches carefully when I lift and makes sure to correct any alignment issues I might have. I appreciate that so much. She is always encouraging and helps me keep my self criticizing and overachieving tendencies in check.
What are your goals and plans for that future at ASF?
My goals are to keep training for powerlifting and get as strong as I can. I am stronger now than I have ever been in my life!
Any advice you'd share with a newcomer to ASF?
Advice to newcomers? Be clear about what you want to achieve and appreciate yourself for every effort, big or small.