Blog
What Should I Be Doing Outside of the Gym?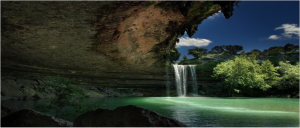 It's a simple enough question, but a lot of people don't do anything to help compliment the hard work they do in the gym. With all the technology that we have today, it's easy to get caught up with a Netflix marathon or wasting an hour or more on social media. I speak from personal experience. Instead, just turn off the TV and go do something outside of your home. You'll be amazed at the difference it can make to your physical and emotional health. Our bodies need to move and sweat. Our bodies adapt to whatever you ask them to do. If all you do is sit on the couch, your body will respond by cushioning your backside and weakening your hips. Sounds fun right?
Even if you do not train in the gym or at any sport, your body will still greatly benefit from some movement. For those who already lift, think about how much time you actually spend training. If you do 3 (30 minute) workouts in a week, that's still less than 1% of your week's time. I'm not saying you need to be training all the time, but avoid turning into a couch potato with all your free time. I know some people like to refer to this time as "leisure time," but that only depends on what you are (or aren't) doing. Now for those of you who love watching sports (like me) or love reading, still do it. It's all about finding a happy balance in your life.
In case you have no idea what options are out there, just do some research to find what your city has to offer. You can sign up for a recreational league, go for nature walks, visit a museum, etc. It's not about what you choose to do, but more about getting out and being active. There are also many cool trails for hiking, biking and swimming. If you're not sure which one you like from a lack of experience, try them all.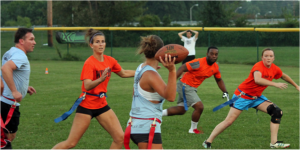 You won't know until you give it a shot. Either way you'll get out, meet some people and see some amazing places with your own eyes. Start making a list of some amazing places that you would love to experience. Then set a plan to save for them…… and go!
No matter what your skill level is, most cities have social leagues that have fun team sports you can do like flag football, soccer, kickball etc. These also allow you to meet other interesting people. If sports don't interest you, check out art exhibits or museums. See what your city has to offer and then expand from there.

Benefits of Being Active:
– Vitamin D from the sun
– Stress relief
– Boosts your immune system with production of antibodies
– Self exploration
– Releases endorphines (mimicking antidepressants)
To get you started, here are a few fun options in Austin:
– Hamilton Pool Preserve
– Krause Springs
– Barton Creek Greenbelt
– Barton Springs
– Blanton Museum
– Bob Bullock Museum
I have barely begun to scratch the surface of things you can do, but hopefully after reading this, it has become clear that you should make time to go live out experiences. I, myself, am adding to my list of destinations I want to see here in Austin, TX and throughout the U.S. Remember, the world is a huge place full of amazing things, just waiting for you to experience!
References:
http://www.nhs.uk/Livewell/fitness/Pages/Whybeactive.aspx
http://www.hsph.harvard.edu/nutritionsource/staying-active/
http://www.mayoclinic.org/healthy-lifestyle/fitness/in-depth/exercise/art-20048389
http://www.cdc.gov/physicalactivity/basics/pa-health/