Athlete of the Month
CLIENT HIGHLIGHTS | OCTOBER 2022
Our Athletes of the Month, Ben and Hal, had their share of challenges when getting back into the gym. Hal had taken a few years off, and Ben had an injury that set him back a bit. Even though it was tough, these guys persevered and are now hitting a nice stride in the gym. We are so glad they're here, and we can't wait to see how far they go in the years ahead.
ASF South: Ben Appl
From Ben's trainer, John DeLaPaz:
To tell the story as to why I chose Ben, I'll have to take you back to last year, when Ben injured his shoulder while on a snowboarding trip with his family. The injury led to an extensive surgery, some added hardware, and months of rehab work. Ben listened to his doctor and physical therapist and within a few months was able to come back to the gym.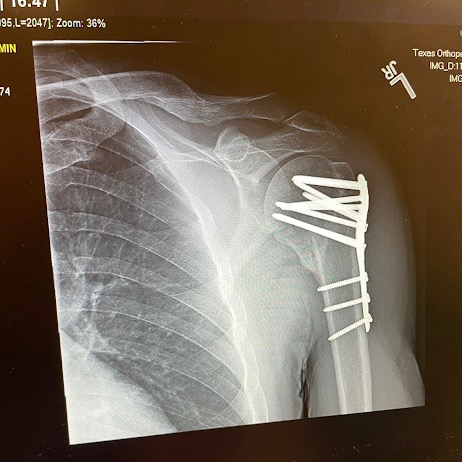 We spent several months mixing mobility work and targeted strength training to build the muscle around his joint. Ben showed great patience and resiliency with the program and has regained his strength and mobility. He now trains without limitations and has even gotten back on the slopes. Lately, he's been training with his son Eli and has been a great role model in showing what a person is capable of, especially when met with great adversity.
Here's what Ben told us about his experience:
What do you enjoy most about training with your trainer/at ASF? I enjoy my trainer's positive attitude, can-do personality and enthusiasm while training. My workouts always have components that push the limits of my ability. I feel this gives me a good sense of achievement and continued physical development.
What have you been most proud of since you started training? I'm probably most proud of the pace at which I felt physically healthier and stronger when I first started working out at the gym.
What challenges have you overcome? I have a few big challenges that I have overcome since starting to work out at Austin Simply Fit. One is my attitude about working out, my mind used to think I have to go work out, now I look forward to going to work out. Another hurdle that I faced was recovering from a snowboard injury that required shoulder surgery. It was definitely a setback, but with the help of my trainer and some physical therapy I was able to get back to the same physical level I was at before the injury.
What are you looking forward to? I am looking forward to getting into the best physical condition of my life!
---
ASF Central: Hal Bailey, Jr.
From Hal's trainer, Sianna Decarli: 
I chose Hal to be the Athlete of the Month because of his relentless effort and determination to improve in the gym. Since Hal and I began working together, he has made a ton of progress on his strength and continues to get better every day. He is very intentional and coachable with every lift we do. He is never hesitant to try new things to bring him closer to his goals. I am excited to continue to improve his health together and work towards new goals. Hal's positive attitude makes our sessions go by so quick, and I look forward to them each week!
Hal filled us in on his training with Sianna:
What do you enjoy most about training with your trainer/at ASF? She keeps the workouts challenging but also fun. She also helps me stay motivated and pushes me toward my goals.
What have you been most proud of since you started training? When I started training at ASF, it had been almost two years since I had seen the inside of a gym. I was concerned that it would take a long time for me to feel comfortable working out again. I am happy to say that hasn't been the case and I feel that I've gotten stronger and that I'm working hard. I am honored to have been chosen to be Athlete of the Month.
What are you looking forward to? I'm looking forward to getting stronger and setting new goals for the future.