Athlete of the Month
CLIENT HIGHLIGHTS | AUGUST 2022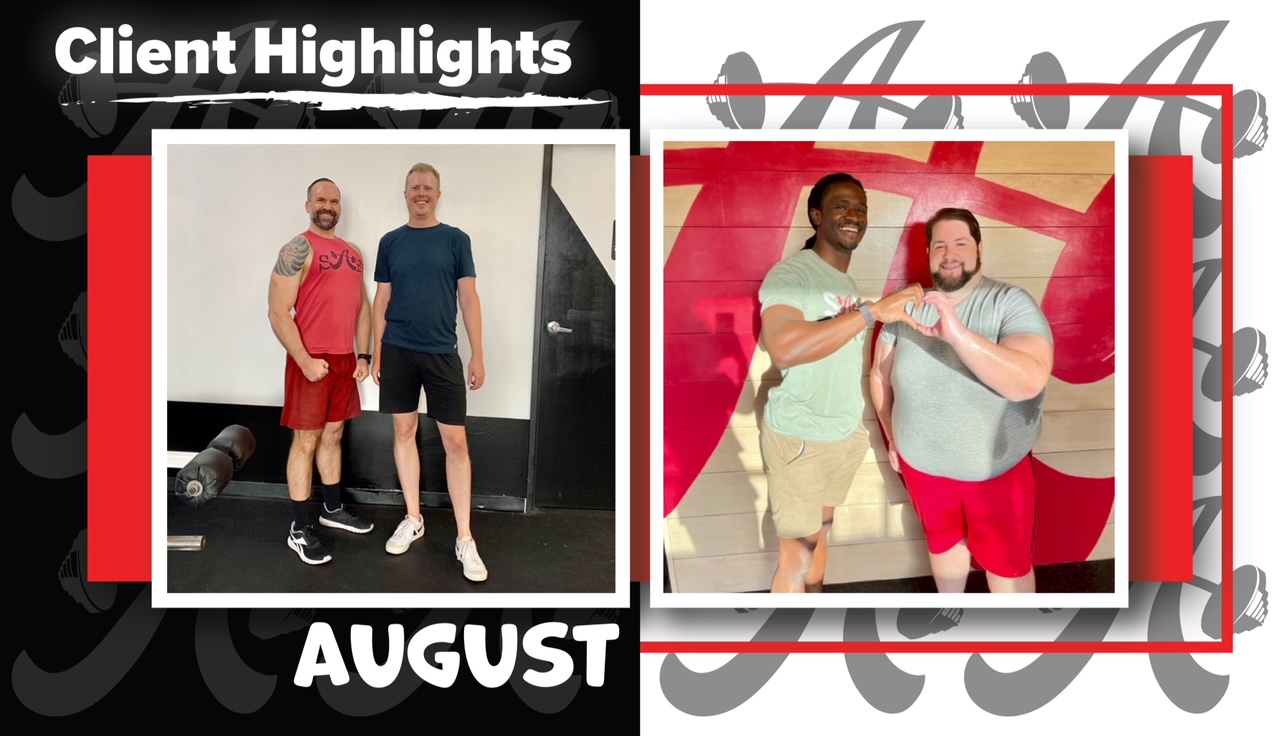 Jon Wooding and Adam Dunlap get it DONE! They know training can be hard work, but they are enjoying the process along the way. Their trainers are continually impressed with their work ethic and commitment to their goals. We absolutely love to see our clients training hard, training smart, and having fun while they do it. Congrats, guys!
ASF South: Jon Wooding
From Jon's trainer, David Polisky:
I chose Jon because of the great progress he has made since beginning his training career with me, and because of his hard work ethic and his constant thirst for knowledge. He has read books on fitness that I have recommended to him, he is extremely eager to learn how to execute proper form, and he makes sure to speak up if there is ever any hesitation concerning executing the proper technique while accomplishing an exercise or lift. 
He is also always striving to better himself: even while he was traveling on vacation for several weeks this month, he made sure to take his set of adjustable dumbbells and resistance bands with him. I'm very proud to know that Jon has been working with Meaghan, our dietician, to build a healthier diet for himself, and he has learned from her how integral a person's diet is to helping them achieve their goals. He's definitely been pleased by his decision to start a training program with me at Austin Simply Fit!
Jon shared his thoughts on training with David:
What do you enjoy most about training with your trainer/at ASF? David has an amazing sixth sense to know just how far to go to challenge me, and is super positive the whole way. This isn't a jock gym, it's a platform to make positive life-long health and fitness changes.
What have you been most proud of since you started training? Improvements in my form and breathing! David stresses this more than anything. It was eye-opening to realize how much of a difference that makes. I haven't injured myself once at the gym since I started. My body is more in balance now, and I'm not feeling the knee discomfort I had a year ago.
What are you looking forward to? I'm looking forward to more steady progress and my weekly gym routine staying an easy integration into my weekday routine. David never gives me the same routine twice, and has surprised me with new exercises as I've become stronger. I like that I'm never bored, and have new mini challenges every session. I've also made good tweaks to my nutrition with Meaghan. More than anything, I'm most excited about continuing to feel better in my body in and out of the gym.
ASF Central: Adam Dunlap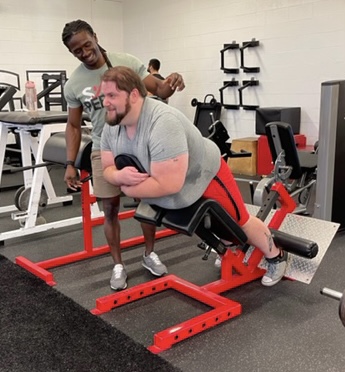 From Adam's trainer, Darryl Payne, Jr.:
Adam is the definition of showing up. He reminds me of being in an elite athlete training group where everyone shows up to practice early, preps their mind and body, puts the work in to make the dreams happen, leaves feeling accomplished. Every time he steps in the gym, it's game time and both clients and trainers notice. They say hang around people that force you to level up—that's Adam!
Here's what Adam had to say about his training:
What do you enjoy most about training with your trainer/at ASF? Darryl makes weight lifting fun and exciting while also knowing when to be serious and make sure I'm doing movements properly so I don't hurt myself. He's also quick to notice when my mind is holding me back from what he knows my body can do. It also just feels great to be building muscle back again and see myself being able to add more and more weight to the bar every week.
What have you been most proud of since you started training? I've been losing fat and gaining muscle and I love how we're doing it this time around. By building muscle and taking it slow, rather than doing a crash diet or exercise plan like I have in the past. My weight has been quite a roller coaster throughout my life and it's feels good to have a plan that is focused more on long term results and feels like something I could do for the rest of my life.
What are you looking forward to? I can't wait to get back into mountain biking and hiking again, as well as continuing to enjoy the journey and let the long term benefits kick in.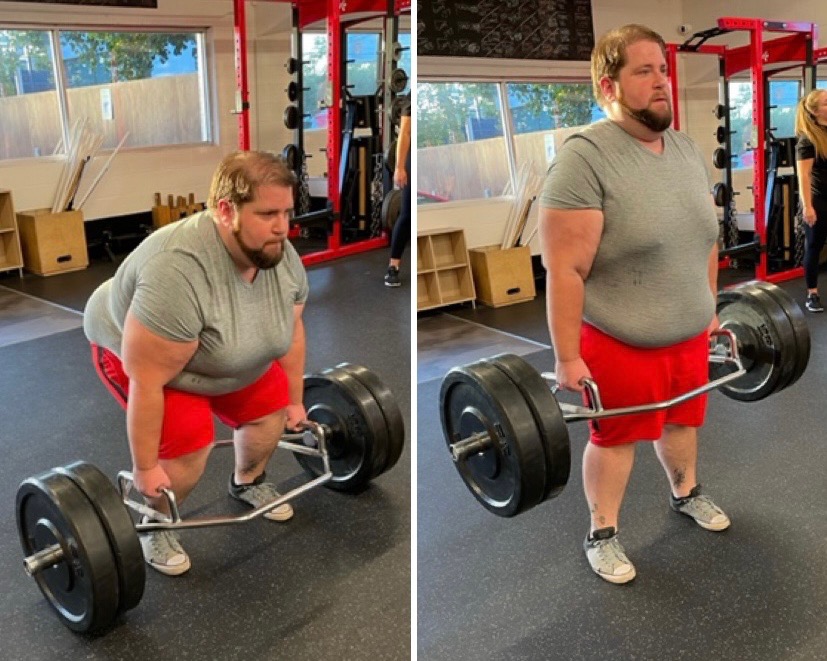 Click here to schedule a free consultation and first workout with a personal trainer who will help you find the limits of your abilities and push past them!