Athlete of the Month
SPORTS PERFORMANCE HIGHLIGHT: CAROLINE BALLAY
Caroline Ballay currently rows for the University of Texas, and she is no stranger to hard work. Our student athletes have sport-specific performance goals which they are always working toward, but crucially, they also learn how to push themselves and how to let themselves be pushed. When they find that effort within, the results they inevitably see keep them striving for more!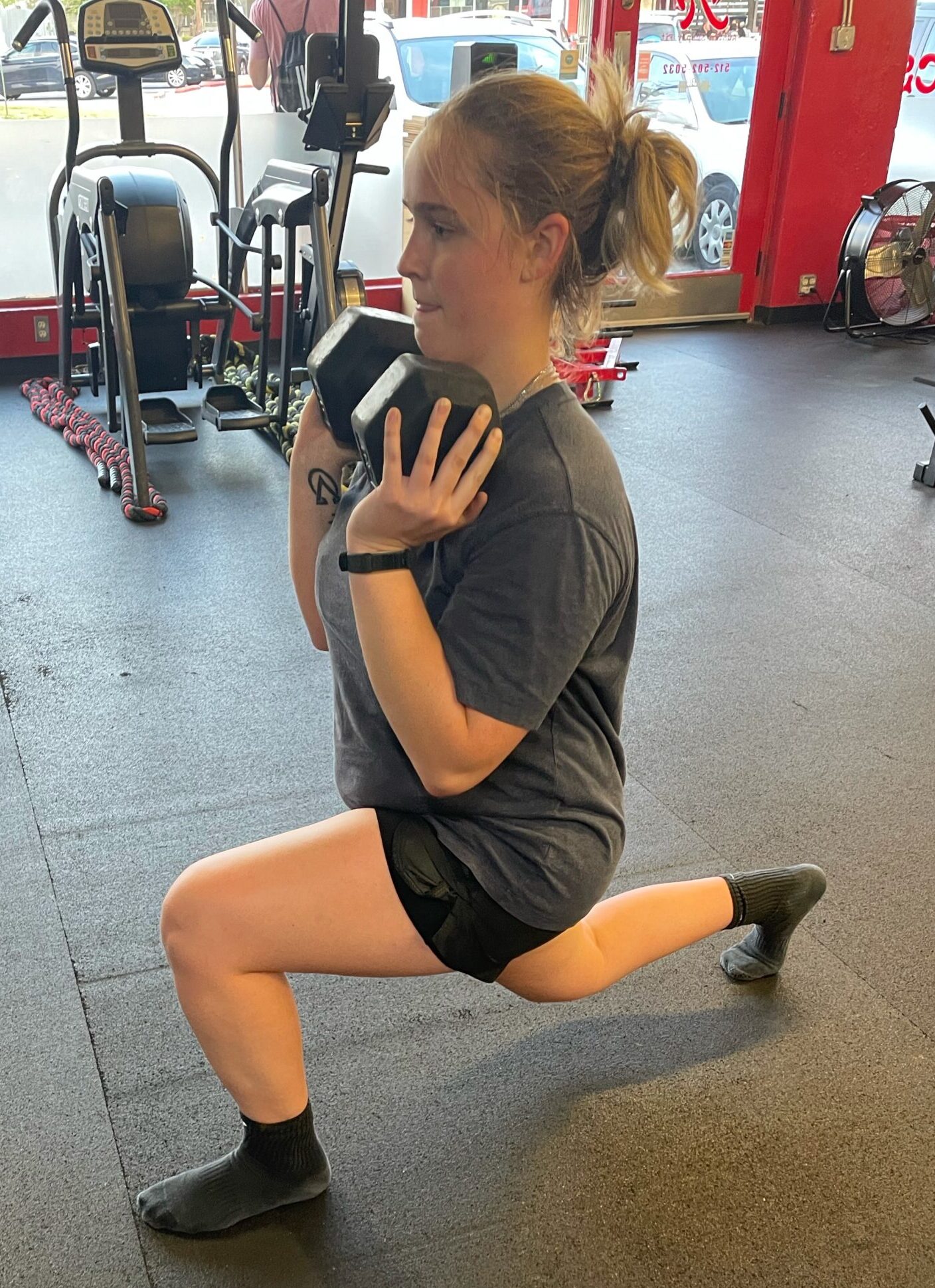 Coach Sierra Nevels says:
I am choosing Caroline because she came in with specific goals for Ultimate Frisbee, wanting to prepare her body for that, to now making the Texas Women's Rowing team.
She's forever challenging herself and wanting more out of herself. She's a go-getter and she only wants to succeed.
Caroline answered a few questions for us about her training experience:
In what ways has your athletic performance or physique improved? I've definitely noticed that I've put on a lot of muscle and have lost body fat. My athletic performance has increased greatly because of increased lean mass which has increased my stamina and overall coordination during my sport (Texas Row).
What motivates you to keep training? I'm motivated to keep training with Sierra because she always pushes me to be better and work harder, even on the days I feel like I can't push it any longer. She always says "it's just work" and that's always pushed me to do more and strive for excellence.
What are your plans for the future? My plans for my athletic future are to continue to row for The University of Texas at Austin and to train with Sierra to work to become my best self.
Learn more about Coach Sierra Nevels.