Athlete of the Month
CLIENT HIGHLIGHTS | OCTOBER 2021
Jeff Knipp and Tommy West may be at different places in their fitness journeys, but they both know that hiring an expert trainer can be key to seeing serious results. Jeff and Tommy work hard every time they are in the gym, and they are learning to implement skills and habits on their own time to magnify the progress they're making at ASF. They know that the basics work – consistency, effort, and progressive overload. Keep going, guys!
ASF CENTRAL: JEFF KNIPP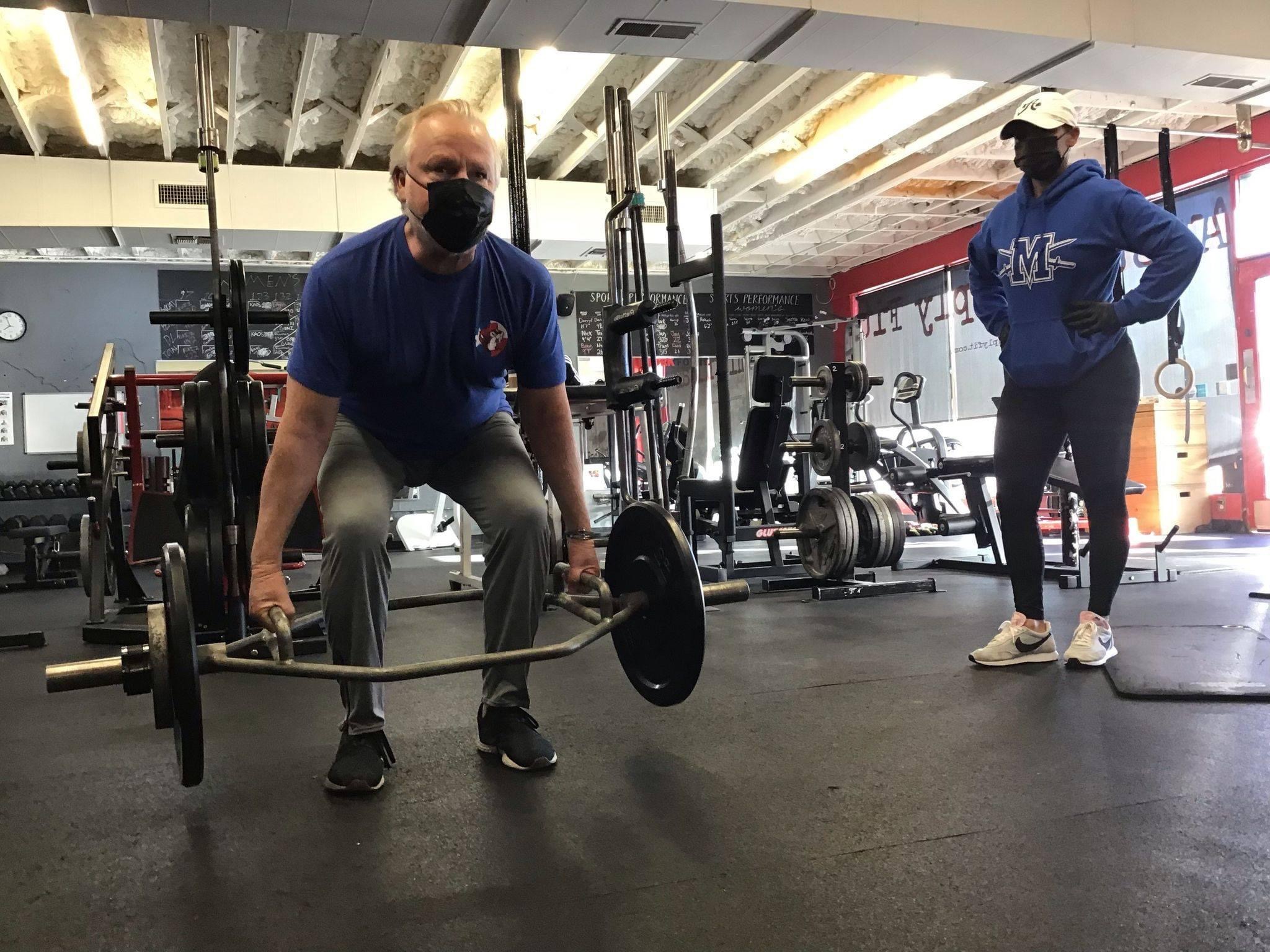 From Jeff's trainer, Krista Bergeron:
Although Jeff has been training at ASF since the old North Lamar days 10 years ago, this summer he re-committed seriously to reaching some body composition goals. Together, we have been staying accountable and working extremely hard to reach them. Jeff has impressed me so much with his own discipline and work ethic over the past few months. As of right now, he has lost over 20 pounds, increased his strength significantly, and doubled his work capacity in a session. I know he feels proud of the work he's done and he's just getting started! I just want to praise him for letting go of all the excuses, staying focused, and understanding it's a marathon of consistency, not a sprint. Congrats to Jeff!
We asked Jeff to tell us a bit about his experience: 
What do you enjoy most about training with your trainer/at ASF? The atmosphere at ASF is great… no great stretch to know that it's a bi-product of the way Krista is… not only as a trainer… but in all aspects of her life… and ASF!
What have you been most proud of since you started training? Getting to a point this late in life that I really enjoy working out… I've listened to what people have said forever about doing it on your own… Truth: you need to do it on your own to make the training truly work and show benefits. So, taking the skills and workouts I've learned from Krista and doing them on my own. 
What are you looking forward to? A Parallel Universe where no one has to work out and you always have that 35 year old body! Wonder if that's ever going to happen?
ASF SOUTH: TOMMY WEST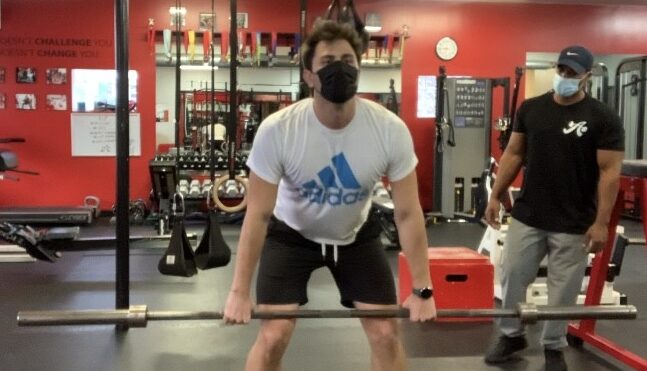 From Tommy's trainer, Nick Murillo Deluz:
My athlete of the month is Tommy West. This gentleman came into the gym wanting to see more results from his workouts. He wanted to ensure he was doing his exercises properly and efficiently. Since we have been training, he has progressed with every workout. He arrives prepared to put in the work and give it his all. It shows as each week his strength is increasing. I truly commend him because he never complains how challenging it can be and always finishes with a smile on his face every time. Tommy is the perfect example of a laid back guy that gets the job done with no hesitation. 
Here's what Tommy had to say about training with Nick:
What do you enjoy most about training with your trainer/at ASF? I think what I enjoy most about working out with Nick is the variety of the workouts. He is constantly working in new ways to keep me challenged.
What have you been most proud of since you started training? I'm most proud of how much better my body feels on a daily basis. Prior to starting, I felt like everyday I'd wake up with some weird new aches and pains. But since starting with Nick, I wake up everyday and I just feel good.
What are you looking forward to? I'm looking forward to just continuing down this path. So far the improvements I've seen to my body and my general health have been awesome and I'm excited to keep that trend going.