Blog
Austin Simply Fit's Top 10 PRs of 2019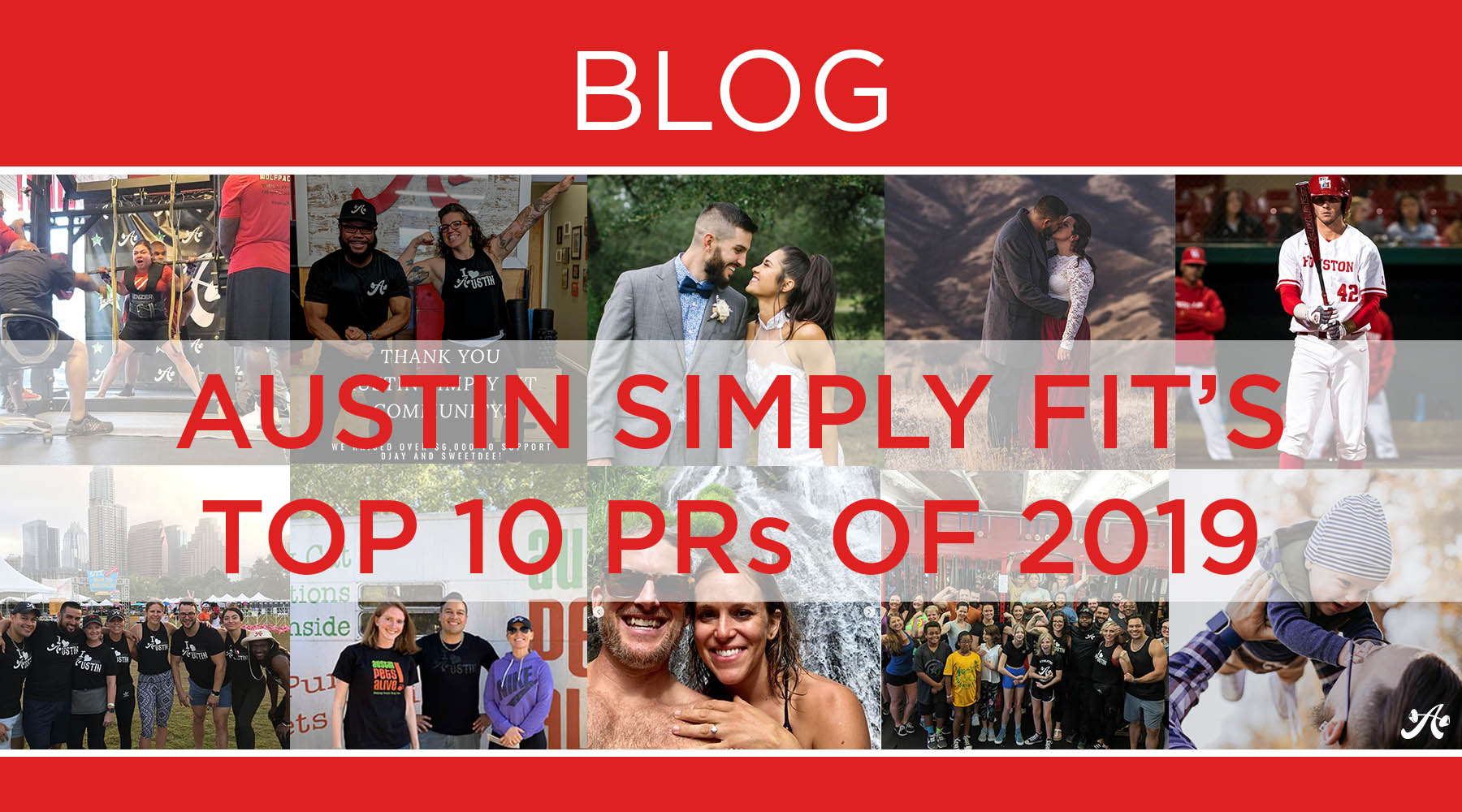 It's the end of the year. With 2020 only a few days away, we've taken the time to reflect on all that has happened in 2019. It's a lot. From lifts to life events, our community and our leaders have been busy crushing goals both in and out of the gym. Nothing makes us happier than to see the Austin Simply Fit community growing in strength across all facets of their lives.

This year, we are highlighting 10 LIFE PRs that the Austin Simply Fit community has accomplished. At ASF, we believe in leading by example, and this strong team leads our community, aligning our guiding principles to help everyone achieve their goals.

Without further adieu, here is Austin Simply Fit's Top 10 PRs of 2019…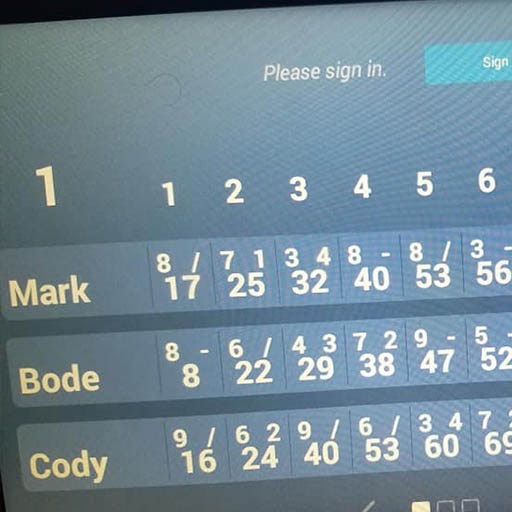 Bowling Party: Each year, we get the ASF team together to host an annual night out for fun and relaxation. In 2019, we hosted a bowling competition that did not disappoint because it brought out the most competitive sides of our team. In the end, our fearless leader Mark walked away the winner. We know that 2020's competition will bring on a new champion.
---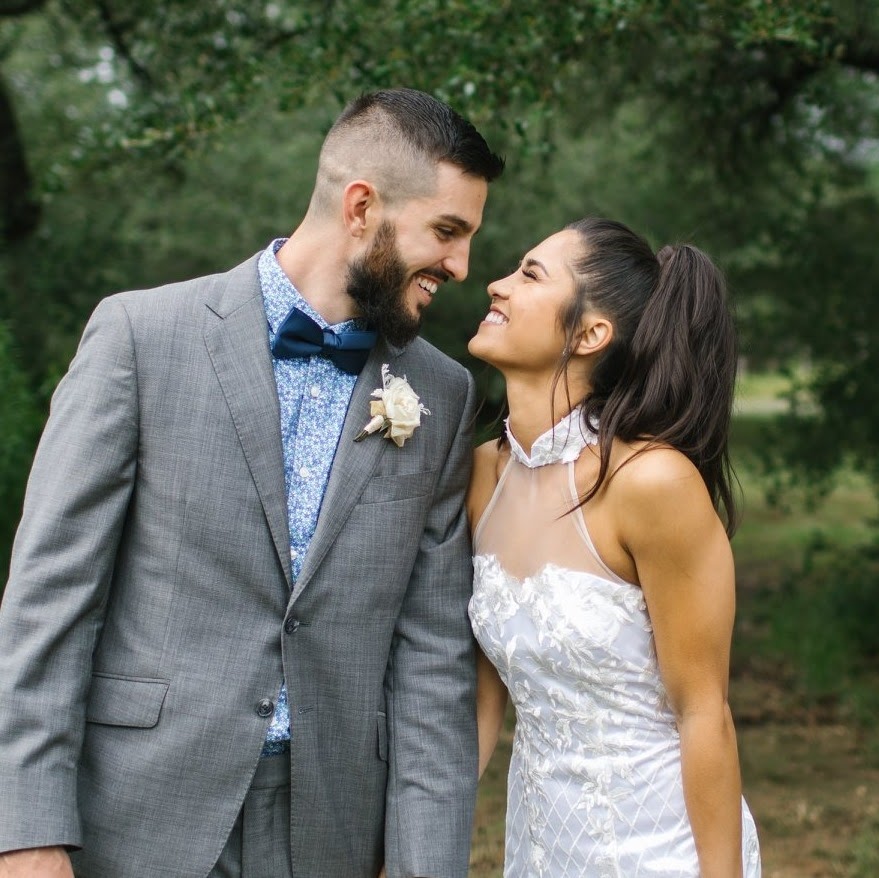 Bode got married! We've had the privilege of watching Amanda and Cody get to know each other over the years. From their first date until their wedding day, these two demonstrate how a couple can create their own path and bring their dreams to life! We're excited to watch them continue to do this life together.
---

Chelsea's Engagement: Love was in the air in 2019, and Chelsea got engaged at the base of a waterfall while vacationing in Costa Rica! These two love birds love to travel the world together and bring a sense of adventure with them in everything they do.
---

Trammell's a Father! Nothing makes us happier than seeing our team smiling every day and let's be real, Trammell always brought his best smile to the game. Then, he and his wife had their first son and it's like his grin just keeps getting bigger.
---

5.12 Race to Brunch: The ASF team got together early on a Sunday morning to participate in the 2019 5.12K Race to Brunch at Auditorium Shores. Our role: hosting the tug-of-war event to help racers exhibit feats of strength as they pulled each other across the grass, after crossing the race finish line.
---

Pull for Paws: 2019 brought a new collaboration with ASF, Austin Pets Alive and Yard Bar; Pull for Paws! This deadlift community event raised more than $1,600 for Austin's favorite no-kill shelter, Austin Pets Alive!
---

Dana + Nico tied the knot: Congratulations to these two crazy kids! Dana and Nico met in 2014 at an Austin Simply Fit powerlifting meet. They started as friends and over their love of lifting and dogs, became lifetime partners. They are a couple that knows how to work for it, and we can't wait to see what goals they crush in the years to come.
---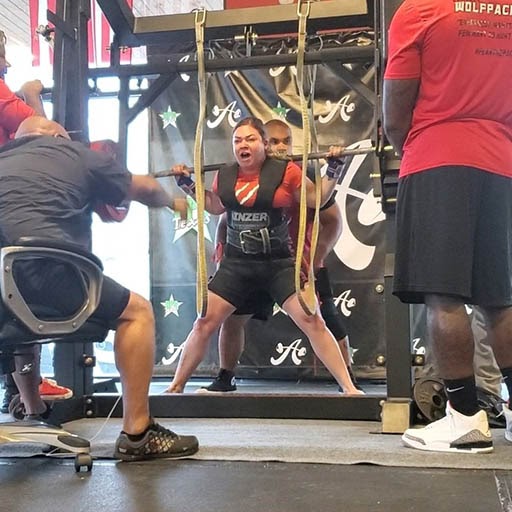 Jen's World Record Squat:

A big #shoutout to Jen Andrew for her

strong work at the 2019 RPS Texas Liftoberfest

. Jen had been going after several world records nearly two years ago when she was thrust into rehab for an ACL reconstruction and then gave birth to her son, Zev. Instead of taking time away from the gym to focus on other priorities and let her personal goals go to the wayside, Jen showed up every day, in every way, for clients, friends, family and most importantly, herself. Now fully recovered, Jen went back to the platform in October 2019 and made her mark on the record boards – and our hearts. All of Jen's hard work had amazing returns. She now holds:

– The #2 Squat in the world across all federations for the 148 class of tested lifters.
– 3 RPS World Records on OPEN + SUB MASTER SQUAT (501lbs) and SUBMASTER TOTAL (1014lbs).
– All 4 RPS Texas State Records for Squat (501lbs), Bench (220lbs), Deadlift (319lbs), and Total (1014lbs).
---

Dax Dathe signs with U of H: Dax worked with Coach Sierra to bring up his speed and strength over the course of 2019. His work paid off and he played D1 baseball with the University of Houston this past year!
---

Bench-A-Thon Fundraiser: This year, ASF hosted a Bench-A-Thon Community Fundraiser to support two of our own, DJay and Dana. The event was a HUGE success! Thank you to the 30 lifters and more than 50 ASF community members that came out to support them. The community is what makes ASF so special. The total donations for this event were more than $6,000, which helped each of them with their medical bills.

Update: Dana has been given the complete remission status and remains under surveillance with her doctors. After 5 abdominal surgeries, countless physical therapy appointments, and many life lessons she is ready to get back to her life and make fitness a part of it again. DJay passed away in October. We miss him immensely and we are grateful for the impact he had on our lives. We are better people, trainers, and coaches for having had the opportunity to work with him.