Athlete of the Month
CLIENT HIGHLIGHTS | NOVEMBER 2019
ASF SOUTH: JOHNESE RAMIREZ
Johnese has been a client at ASF for over a year and a client of Amanda's since December 2018. When Johnese first started with Amanda, they set goals to get her on a better path with food and to adjust her body composition to more lean muscle and less fat tissue. In their time together they have made clear physical changes, but what Amanda is proud of most for her is the growth in her confidence. It was just a few months into her commitment to change that she started to see changes in her body and proudly share that she noticed positive changes in her appearance and demeanor. Over time, Johnese has developed a much better relationship with food now is proud of hitting big lifts and shaping her body into the beautiful shape she wants to build. Keep up the great work, Johnese.
ASF CENTRAL: STEVE GOLDSMITH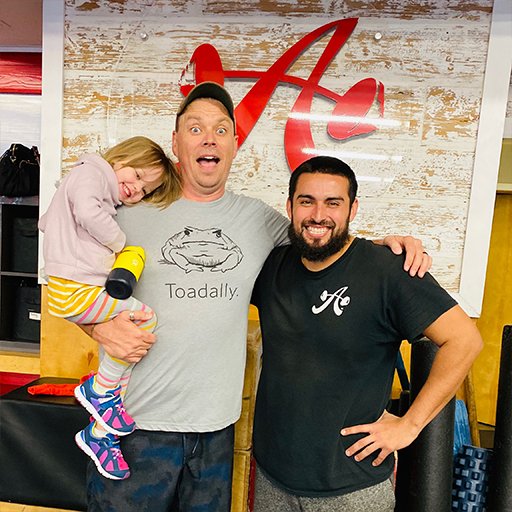 Steve joined ASF almost four years ago and has been working with
Brendan
ever since. When Steven joined, his wife had just had heart replacement and their family committed to living a healthy lifestyle that centered around a foundation of nutrition and activity. With unwavering strength and love, Steve gives his all for his family, his community, and shows up to train at Austin Simply Fit with a smile. He has a good natured attitude and a big heart. Steve embodies strength and his physical persona follows suit. Today, Steve is benching 225lbs for reps and he has deadlifted 315 with ease. Steve is now also committed to his "iron journey " of strength. Even after knee surgery Steve comes in to train hard and we are finding new ways to challenge him. We're grateful to be part of this journey with you, Steve!