Blog
FEATURED TRAINER | AUGUST 2019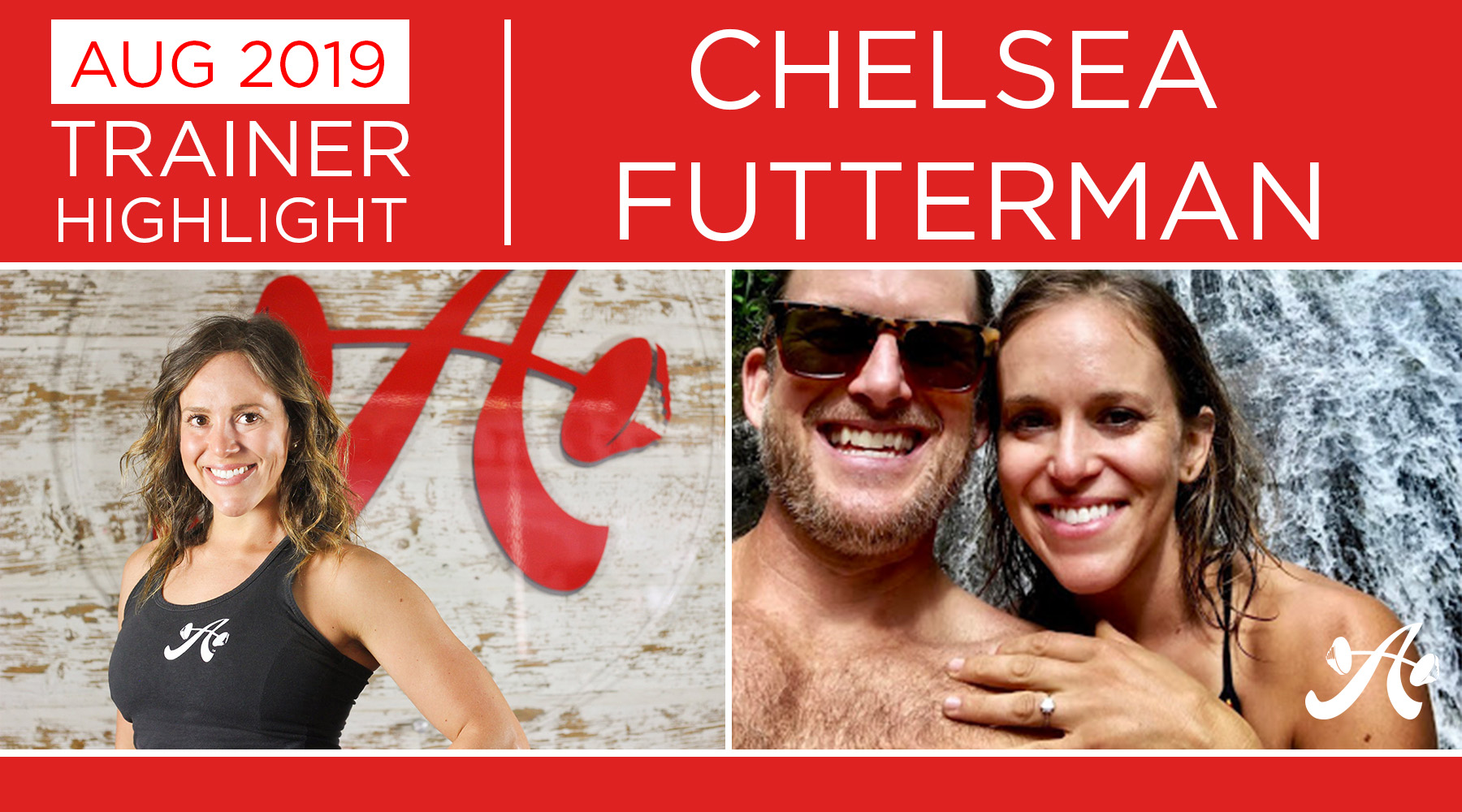 In addition to loving all things health and fitness related, Chelsea loves to travel!
"I take at least 1 big trip every year," she told us. "And by big, I mean I take at least a week off from work to explore a new area or areas. Some of my favorite trips over the last few years have been hiking in Hawaii National Volcano Park, beach hopping on the Colombian island of San Andres, camping in Yosemite National Park and touring around Portugal and Southern Spain."
Chelsea traveled to Costa Rica last month which was not only amazing not only because of the breathtaking waterfalls, amazing hot springs, the epic surfing and ALL the ceviche, but because she also got engaged! Her boyfriend of two years, now fiancé, proposed in a waterfall, of all places! 
In addition to training full time at Austin Simply Fit and traveling any chance she gets, Chelsea is also a part-time stylist for Stitch Fix. Stitch Fix is a personal styling service for men, women and kids that sends clothing to your door. She works from home and styles about 60 clients per week, both men and women. Before becoming a personal trainer, Chelsea worked in the fashion industry in NYC doing various things from admin to celebrity styling to e-commerce and photoshoots.
"Working for Stitch Fix on the side feeds that passion that I've always had for the fashion world," Chelsea told us. "Plus, it goes hand in hand with my personal training – in both of these roles I am helping people gain more confidence, feel better about themselves and look better!"
Right now, Chelsea is training for life and enjoying all the outdoor activities. She enjoys being able to lift heavy things, run 5 miles and do 100 burpees in 7 minutes.
When asked about her workouts, Chelsea said, "My weekly workout routine consists of 1-2 runs ranging from 4-6 miles, two strength training sessions and two HIIT and/or CossFit workouts. Aside from that I enjoy paddle boarding, skiing, trail running, and hiking with my dog, Charlie."