Athlete of the Month
ATHLETES OF THE MONTH – NOVEMBER 2018
ASF SOUTH – ALLISON + BRIAN WALKER (AND POPPY, TOO!):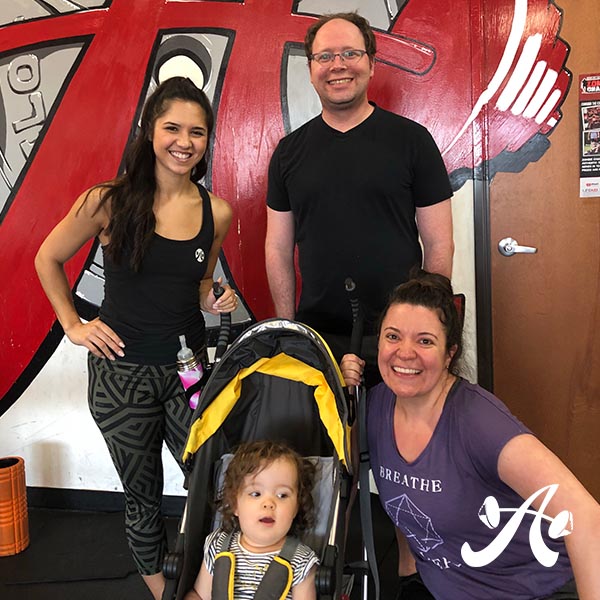 Allison has been training with Coach Amanda since she was 3 months pregnant with her first baby and Brian joined her not too long after. Their daughter, Poppy, who is now 18 months, comes to all their sessions with them and is a total trooper. In the last few months, this fitness-focused family has directed their efforts back to the basics for powerlifting movements and are now seeing the benefits of perfecting fundamentals by hitting PRs almost every time they go for them, especially in squats. Their energy and excitement to get stronger is sweet to watch and we know that their daughter is learning how to live a healthy and active life through their example. Read more about this family's ASF experience here.
ASF CENTRAL –  EDDIE SAENZ:

Eddie was named Athlete of the Month by Coach Steven for ASF Central because he is consistent and committed to his goals, and proactive about his fitness both in and out of the gym.
ASF LEANDER – KELLI POSEY: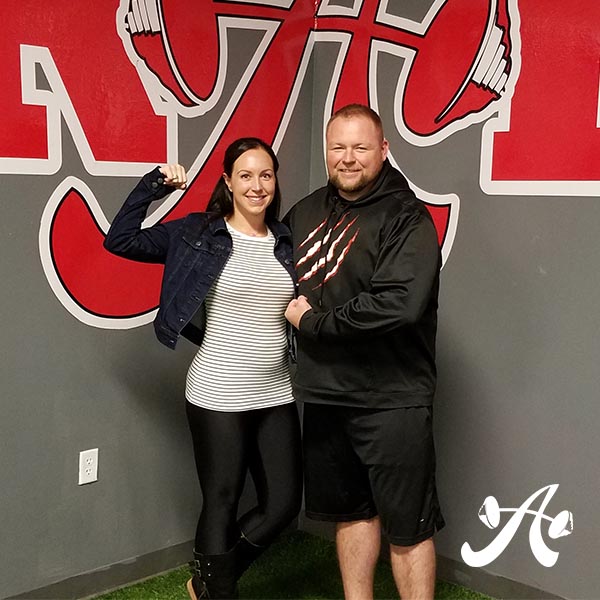 Coach Mark named Kellie Athlete of the Month for Austin Simply Fit Leander because she has made huge progress through consistent, smart and hard work. Most importantly, she has found training to be enjoyable!  Read more about why Kellie is continuing her fitness journey will ASF here.