Athlete of the Month
ATHLETES OF THE MONTH – OCTOBER 2017
ASF SOUTH – ANDY GABELE:

Andy has been training with Coach Chelsea since March of 2016, that's 1 year and 7 months. He started with Chelsea because he was getting ready for his first baby triathalon and wanted to put on some muscle and get in shape. Since then he's gained quite a few pounds in muscle (he's getting his body comp tested today so I'll have accurate numbers for you later this week) and has hit some huge strength PRs in the gym. He is a very hard worker, always has a great attitude – I don't think I've ever seen him mad – and will do anything I throw his way. He also loves to learn and asks a lot of questions which I enjoy because it keeps me on my toes.
ASF CENTRAL –  EMILY PRIMEAUX: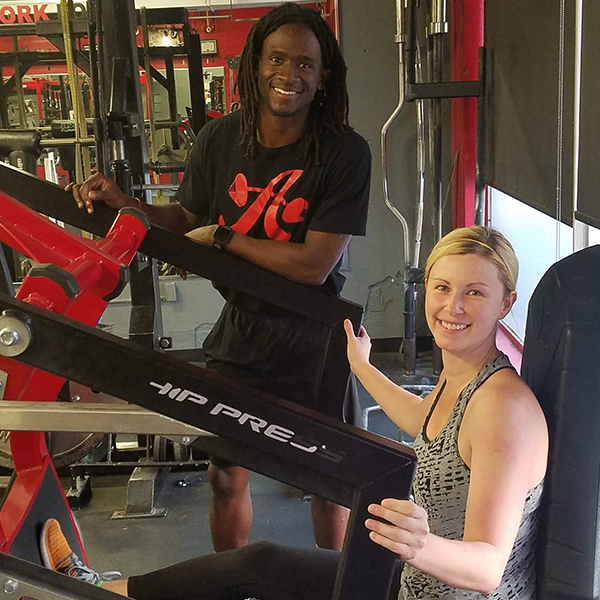 Emily a 31 (soon to be 32) year old Associate Editor at Fraud Magazine. She has been training with Coach Darryl since July 2017. Emily is consistent and mentally strong! She'll set a goal before herself and surpass it by a mile each and every time. Outside of her sessions, Emily sustains an active lifestyle that includes cycling, soccer and basketball, all of which aid her workouts in producing magnificent results.  What a role model!
ASF LEANDER – HOLLY MAHAGAN + CHARLOTTE GASSAWAY:


Charlotte and Holly are the definition of team players! They always bring the juice each time they show up to train. Not only are they excellent teammates in training but they also devote so much extra time to our events, extra curricular activities, and always are first to lend a hand on little project Mark or Jen have. We have never seen a more solid and devoted team dynamic between these amazing woman. "I can truly say they are always there for the team no matter what and what a special and rare gift that is. We are super lucky to have the strong women on board," said Coach Jen. We are looking forward to seeing these two grow in the sport of powerlifting! These two strong ladies gave us their time to talk about their powerlifting and Austin Simply Fit experience. Read more here.