Blog
NEW CLASS! Kettlebells with Theo

Tuesdays @ 6:30 pm and Saturdays @ 11:00 am at our Central location starting February 4, 2017.
You've seen them around the gym and probably around a friend's house. You may even have them around your house: Kettlebells. The black iron ball with a suitcase handle on it… yah, those, kettlebells!
Kettlebells are one of the most underrated tools in the fitness industry even though they date far back in fitness history  – developed in the 1700s in Russia (thanks, Wikipedia)! These obtuse cannon-balls are great for burning fat, increasing cardiovascular endurance and building muscle. Three things we are big fans of here at Austin Simply Fit. And that's why we're kicking off a new Kettlebell class in February with our very own Theo Lusardi!
Kettlebells with Theo is the perfect class for anyone interested in getting active and using their body differently. The twice-a-week, 60-minute class is open to all levels and will be kept small to ensure all participants learn how to most effectively use their body and the bell for optimal results.  
Theo will take class participants through a series of movements with their bodies and then with the addition of the bell ensuring everyone gets a great workout and feels accomplished.
The kettlebell class is available twice a week starting Saturday, February 4, 2017.
The weekly schedule will be:
Tuesdays @ 6:30 pm
Saturdays @ 11:00 am
Classes will take place at our Central location on Burnet Rd. (5134 Burnet Rd. Austin, Tx 78756) and will be capped at 8 people.
Class packages for Kettlebells with Theo can be purchased at any Austin Simply Fit location. Packages are available in 4 and 12 pack bundles.
For more information, contact Theo directly via email theo@austinsimplyfit.com or talk to any ASF team member.
Meet Theo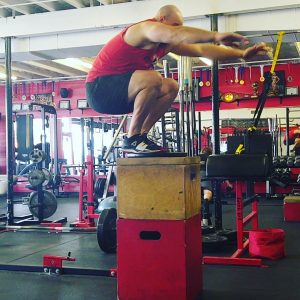 Theo Lusardi has nearly a decade of experience helping people stay committed to their goals through health and fitness, A former Division 1 dual athlete – football & track and field -Theo experienced two major injuries and gained over 60lbs during recovery. Not being able to perform to his best, Theo found himself overweight, unmotivated and unhappy. Realizing this was not the path he wanted for his life, he picked himself up and started his own training to lose fat. The results of his work were not what he had expected as he found himself lacking muscle and walking around "skinny fat". Curiosity piqued his interest and he found strength training and then personal training which lead to his passion for kettlebell training.  He believes in the functional aspect, versatility and efficiency of kettlebells offer.  Theo's goal is continue to teach trainers and clients alike on how to properly use and maximize the potential of the Kettlebell.