Blog
Open House and 6-Year Anniversary Party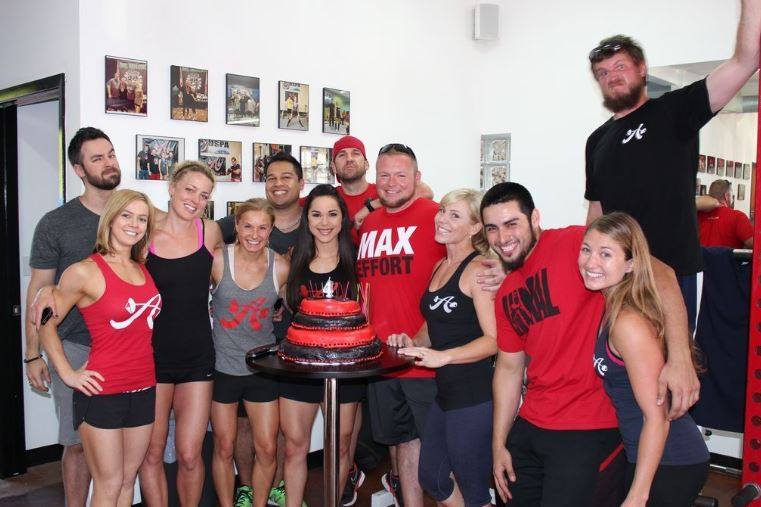 Wow! The past 6 years helping Central Texans get stronger has flown by! In addition, we just completed our first year serving the Cedar Park & Leander communities. We have so much to be thankful for and a lot to celebrate. So, to show our appreciation for 6 great years, we're inviting you to the party!
On June 17th, from 3 – 8pm, we will be opening our doors to the public, with fun activities for adults and kids alike, so bring the entire family!
Activities and schedule for the day include:
3pm – 7pm: On-site complimentary consults and training sessions (sign up sheet here)
5 – 6pm: Outdoor kid's workout
7pm: Raffle Drawing for a 1-month Open Gym Membership (3 winners)*
7 – 8pm: Open Gym – Come work out on your own for free!**
All-Day: Mix and mingle with a variety of local businesses and families that live in your neighborhood
Local businesses in attendance include Local Slice Pizza, Top Spin Karaoke Bar, Leander Hair & Nail Salon, Live Oak Dental, Jarrod Little at State Farm Insurance, Always Be Flexing, Pohl Partners, Joel Lacombe Chiropractic, Dr. Kearns Injury Prevention, and many more!
We're looking forward to seeing you on Friday, June 17th! We are located at 2906 Bagdad Road, in the Shops at Leander, directly across the street from Leander High School and Bible Stadium.
Can't make it to the event but still want to be a part of the fun? Simply contact us here, call 512-502-5032, or email info@austinsimplyfit.com for more information. We're here on your schedule and are looking forward to helping you reach your health and fitness goals.
Austin Simply Fit… Building STRONGER Communities!
We've spent the last 6 years making the Austin area stronger through personal training programs that are designed with you in mind. Our clients have shown that "stronger" is a term to describe someone inside as well as outside. We plan on being here for another 6 years continuing our tradition of strength training + intelligent conditioning. Come by any of our three locations to experience the best personal trainers the area has to offer. And don't forget to pick up your official ASF and ABF swag while you're here!
*Must attend event to be entered in raffle, do not need to be present to win
**Must be 18 years or older, or be working out with a parent to train on your own